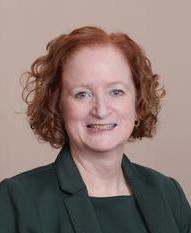 Rowena N. Schwartz , PharmD, BCOP
Professor of Clinical
Associate Professor
Kowalewski Hall 385
3255 Eden Avenue
Cincinnati, Ohio 45267
Phone 513-558-5978

Dr. Schwartz received a Bachelor of Science at the College of Pharmacy, University of Illinois and a Doctor of Pharmacy at the University of Texas.  She completed a fellowship in oncology drug development at the University of Texas. 
Dr. Schwartz spent much of her oncology pharmacy career in clinical practice at the University of Pittsburgh School of Pharmacy and the University of Pittsburgh Cancer Institute.  She was Director of Oncology Pharmacy Services at the Johns Hopkins Hospital and maintained an active clinical practice at the Sidney Kimmel Cancer Center. Dr. Schwartz was Vice President of Clinical Content and Pharmacy Operations at McKesson Specialty Health and worked closely with The US Oncology Network. 
Dr. Schwartz has taught and lectured extensively including the pharmacy schools at University of Cincinnati, University of Pittsburgh, Duquesne University, University of Maryland, Charleston College of Pharmacy, University of Houston and Misr International University in Cairo, Egypt.
Rowena is an active member of the American Society of Health System Pharmacist, Hematology and Oncology Pharmacy Association, Oncology Nursing Society and the International Society of Oncology Pharmacy Practice.
BS Pharmacy: University of Illinois The Medical Center in Chicago,
Doctor of Pharmacy: University of Texas Austin,
Fellowship in Oncology Drug Development: University of Texas Health Sciences San Antonio,
Academic - Kowalewski Hall 385
3255 Eden Avenue
Cincinnati  Ohio, 45267
Phone: 513-558-5978