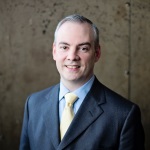 Jeffrey A Shaffer
Asst Professor - Educator
Jeffrey A. Shaffer is a Joseph S. Stern Professor of Practice and Assistant Professor-Educator at the University of Cincinnati in the Carl H. Lindner College of Business teaching Data Visualization and Descriptive Analytics. He was awarded the 2016 and 2021 Adjunct Faculty of the Year Award for Operations, Business Analytics and Information Systems. He is a regular speaker at conferences, symposiums, universities, and corporate training programs on the topic of data visualization, data mining and Tableau. Mr. Shaffer has also taught data visualization at the KPMG Advisory University, and for the University of Cincinnati Center for Business Analytics, and many Fortune 500 companies.

Mr. Shaffer is also the Vice President of Information Technology and Analytics at Unifund and Recovery Decision Science, where he previously served as the Chief Operating Officer. He joined Unifund in 1996 and has been instrumental in the creation and development of the complex systems, analytics, and the business intelligence platform at Unifund. Mr. Shaffer holds a BM and MM degree from the University of Cincinnati and an MBA from Xavier University where he was the winner of the 2006 Graduate Student Scholarly Project in Research. Mr. Shaffer has attended the Harvard Business School's Executive Education Program, is a Certified Manager of Quality and Organizational Excellence through the American Society for Quality, a Certified Project Management Professional through the Project Management Institute and has completed Six Sigma Green Belt and Black Belt training with the Xavier Consulting Group.
Mr. Shaffer was a finalist in the 2011 Tableau Interactive Visualization Competition, one of the Elite 8 in the 2014 Tableau Sports Visualization Contest, the winner of the 2014 Tableau Quantified Self Visualization Contest and competed in the 2014 Tableau Iron Viz Contest. He is a five-time Tableau Zen Master, most recently selected as one of thirty-four Tableau Zen Masters in the world for 2020, and in 2021 was inducted into the Tableau Zen Master Hall of Fame. He is also the co-founder and leader of the Cincinnati Tableau User Group.
Mr. Shaffer is an author of The Big Book of Dashboards which was on the Shortlist for the Kantar Information is Beautiful Awards in 2017. He curates the TableauReferenceGuide.com and blogs regularly on the topics of Data Visualization and Tableau at DataPlusScience.com which was on the Shortlist for the Kantar Information is Beautiful Awards in 2016. His visualization Beautiful Trash was on the Longlist for the Kantar Information is Beautiful Awards in 2017 and featured as one of the 75 Truly Creative and Brilliant Infographic Design Examples of 2017 by Column Five Media. He is also the co-host of Chart Chat which was awarded the 2021 Data Literacy award for the Most Interesting Data Podcast.
MBA: Xavier University 2007 (Business Administration)
Research and Practice Interests
Data Visualization, Data Science and Data Mining
Other Publications
Camm, Jeff; Fry, Michael; Shaffer, Jeffrey Allen (11-2017. ) A Practitioner"s Guide to Best Practices in Data Visualization .47 (6 ) , Interfaces
Published Books
Steve Wexler, Jeffrey Shaffer, Andy Cotgreave (2017. ) The Big Book of Dashboards .Hoboken New Jersey , John Wiley & Sons, Inc. (Co-Author)
2018 Dean"s List of Teaching Excellence Level:College Type:Teaching
01-2018 2018 Tableau Zen Master Selected annually by Tableau as a "Master, Teacher and Collaborator" in the Tableau community. Level:International Type:Teaching
2017 75 Best Infographics of 2017 Data visualization "Beautiful Trash" featured as one of the 75 best Infographics of 2017 by Column Five Media. Level:International Type:Scholarship/Research
2017 Dean"s List of Teaching Excellence Level:College Type:Teaching
2017 Longlist for the Kantar Information is Beautiful Awards Data Visualization "Beautiful Trash" was on the Longlist for the Kantar Information is Beautiful Awards in 2017 Level:International Type:Scholarship/Research
2017 Shortlist for the Kantar Information is Beautiful Awards Co-author of The Big Book of Dashboards which was on the Shortlist for the Kantar Information is Beautiful Awards in 2017. Level:International Type:Scholarship/Research
2016 Dean"s List of Teaching Excellence Level:College Type:Teaching
2016 Outstanding Adjunct Professor in Operations, Business Analytics and Information Systems Level:College Type:Teaching
2016 Shortlist for the Kantar Information is Beautiful Awards Data Visualization website and blog, DataPlusScience.com, was on the Shortlist for the Kantar Information is Beautiful Awards in 2016. Level:International Type:Scholarship/Research
09-2016 2016-2017 Tableau Zen Master Selected annually by Tableau as a "Master, Teacher and Collaborator" in the Tableau community. Level:International Type:Teaching
2015 Dean"s List of Teaching Excellence Level:College Type:Teaching
09-2015 2015-2016 Tableau Zen Master Selected annually by Tableau as a "Master, Teacher and Collaborator" in the Tableau community. Level:International Type:Teaching
2014 Dean"s List of Teaching Excellence Level:College Type:Teaching
DATA VISUALIZATION
DATA VISUALIZATION
DATA VISUALIZATION
DATA VISUALIZATION
DATA VISUALIZATION
DATA VISUALIZATION
DATA VISUALIZATION
DATA VISUALIZATION
DATA VISUALIZATION
DATA VISUALIZATION
INDEP STUDY IS
DATAVISUALIZATION
DATAVISUALIZATION
DATAVISUALIZATION
DATAVISUALIZATION
DATAVISUALIZATION
DATAVISUALIZATION
INDEPSTUDYIS
DATA VISUALIZATION
IND STUDY IN BANA
DATA VISUALIZATION
DATA VISUALIZATION
DATA VISUALIZATION
DATA VISUALIZATION
DATA VISUALIZATION
DATA VISUALIZATION
DATA VISUALIZATION
DATA VISUALIZATION
IND STUDY IN BANA
DATA VISUALIZATION
Data Visualization
Data Visualization
Data Visualization
Data Visualization
Data Visualization
Data Visualization
Data Visualization
DATA VISUALIZATION
DATA VISUALIZATION
DATA VISUALIZATION
Seminar in Quantative Analysis
106 Carl H. Lindner Hall
Phone: 513-556-7019
Fax: 513-556-5499
jeffrey.shaffer@uc.edu