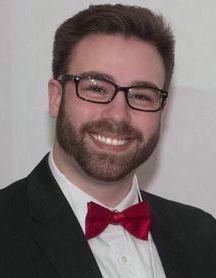 Kyle Neal Shupe
Graduate Assistant
Graduate Assistant
I am a PhD student in Sociology at the University of Cincinnati. I hold a MA in Women's, Gender, and Sexuality Studies from the University of Cincinnati and a BA in Sociology from Bowling Green State University with minors in Sexuality Studies and Political Science.

I study queer men's sexual identities, communities, and practices as well as the social organization of desire. In my current work, I explore queer men's cruising strategies and the surveillance and regulation of public sex.

In my free time, I enjoy reading good books and watching bad TV.
Research and Practice Interests
Queer & Feminist Theory
Sociology of Bodies
Sex and Gender
Sexualities
View my Curriculum Vitae,
shupekn@mail.uc.edu