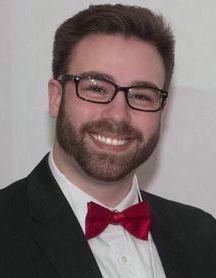 Kyle Neal Shupe
Graduate Assistant
Graduate Assistant
I am a PhD student in Sociology at the University of Cincinnati. I hold a MA in Women's, Gender, and Sexuality Studies from the University of Cincinnati and a BA in Sociology from Bowling Green State University with minors in Sexuality Studies and Political Science.

I study queer men's sexual identities, communities, and practices as well as the social organization of desire. In my current work, I explore queer men's cruising strategies and the surveillance and regulation of public sex.

I'm currently the Managing Editor at Social Problems, the official publication for the Society for the Study of Social Problems.

In my free time, I enjoy reading good books and watching bad TV.
Research and Practice Interests
Queer & Feminist Theory
Sociology of Bodies
Sex and Gender
Sexualities
View my Curriculum Vitae,
shupekn@mail.uc.edu