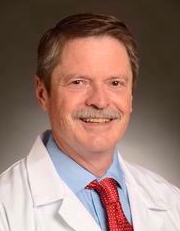 Paul W Spearman , MD
Professor-Affiliate
Childrens Hospital Bldg R
COM Pediatrics Infectious Diseases - 0054
Research and Practice Interests
The devastating AIDS epidemic in the 1980s led me to a career in the area of infectious diseases. While the major motivation for working in this area is to prevent or treat infections, I've also always loved the intellectual detective work involved in deciphering an illness.

My strong desire to investigate HIV led me to take part in and then lead HIV vaccine trials. Along the way, I learned the science of vaccinology. The interest I have in vaccines has increased over time, as the impact of vaccines on the health of children and adults is truly tremendous.

In the area of HIV biology, my laboratory focuses on the assembly process of the virus. I'm fascinated with how the virus interacts with host cells, especially with the host trafficking machinery. We are investigating how the HIV envelope protein becomes incorporated into budding particles and defining the cellular pathways that direct this process. Another project focuses on the cellular pathways that direct the internalization of HIV particles by macrophages and microglia, and how these cell types transmit virus to other cells in their environment.

I direct vaccine trials for adults and children, which extends my research interests beyond HIV to Ebola, SARS-CoV-2 and other pathogens. My team and I are currently developing virus-like particle vaccines for Ebola, HIV and SARS-CoV-2.
I am the immediate past president of the Pediatric Infectious Diseases Society and serve on that organization's board. I have served on numerous study sections for the National Institutes of Health and I am currently on the Vaccines and Related Biological Products Advisory Committee (VRBPAC) of the Food and Drug Administration.

I am a member of the Leadership Group for the Infectious Diseases Clinical Research Collaborative, which aligns with the Division of Microbiology and Infectious Diseases within the National Institute of Allergy and Infectious Diseases. This collaborative evaluates new vaccines and treatments for infectious diseases.

It's important to me that I provide strong leadership and mentorship to early-career physician scientists. I lead our institutional Child Health Research Career Development Award (K-12) program.
Peer Reviewed Publications
Le, Hung; Spearman, Paul; Waggoner, Stephen N; Singh, Karnail (2022. ) Ebola virus protein VP40 stimulates IL-12- and IL-18-dependent activation of human natural killer cells.JCI insight, , More Information
Ortiz, Justin R; Spearman, Paul W; Goepfert, Paul A; Cross, Kaitlyn; Buddy Creech, C; Chen, Wilbur H; Parker, Susan; Overton, Edgar T; Dickey, Michelle; Logan, Heather L; Wegel, Ashley; Neuzil, Kathleen M (2022. ) Safety and immunogenicity of monovalent H7N9 influenza vaccine with AS03 adjuvant given sequentially or simultaneously with a seasonal influenza vaccine: A randomized clinical trial.Vaccine, , 40 (23 ) ,3253-3262 More Information
Anderson, Evan; Jackson, Lisa; Rouphael, Nadine; Widge, Alicia; Montefiori, David; Doria-Rose, Nicole; Suthar, Mehul; Cohen, Kristen; O'Connell, Sarah; Makowski, Mat; Makhene, Mamodikoe; Buchanan, Wendy; Spearman, Paul; Creech, C Buddy; O'Dell, Sijy; Schmidt, Stephen; Leav, Brett; Bennett, Hamilton; Pajon, Rolando; Posavad, Christine; Hural, John; Beigel, John; Albert, Jim; Abebe, Kuleni; Eaton, Amanda; Rostad, Christina; Rebolledo, Paulina; Kamidani, Satoshi; Graciaa, Daniel; Coler, Rhea; McDermott, Adrian; Ledgerwood, Julie; Mascola, John; DeRosa, Stephen; Neuzil, Kathleen; McElrath, M Juliana; Roberts, Paul (2022. ) Safety and Immunogenicity of a Third Dose of SARS-CoV-2 mRNA Vaccine â€" An Interim Analysis.Research square, , More Information
Atmar, Robert L; Lyke, Kirsten E; Deming, Meagan E; Jackson, Lisa A; Branche, Angela R; El Sahly, Hana M; Rostad, Christina A; Martin, Judith M; Johnston, Christine; Rupp, Richard E; Mulligan, Mark J; Brady, Rebecca C; Frenck, Robert W; Bäcker, Martín; Kottkamp, Angelica C; Babu, Tara M; Rajakumar, Kumaravel; Edupuganti, Srilatha; Dobrzynski, David; Coler, Rhea N; Posavad, Christine M; Archer, Janet I; Crandon, Sonja; Nayak, Seema U; Szydlo, Daniel; Zemanek, Jillian A; Dominguez Islas, Clara P; Brown, Elizabeth R; Suthar, Mehul S; McElrath, M Juliana; McDermott, Adrian B; O'Connell, Sarah E; Montefiori, David C; Eaton, Amanda; Neuzil, Kathleen M; Stephens, David S; Roberts, Paul C; Beigel, John H (2022. ) Homologous and Heterologous Covid-19 Booster Vaccinations.The New England journal of medicine, , 386 (11 ) ,1046-1057 More Information
Lerner, Grigoriy; Weaver, Nicholas; Anokhin, Boris; Spearman, Paul (2022. ) Advances in HIV-1 Assembly.Viruses, , 14 (3 ) , More Information
Alarcon, Pablo C; Damen, Michelle S M A; Madan, Rajat; Deepe, George S; Spearman, Paul; Way, Sing Sing; Divanovic, Senad (2021. ) Adipocyte inflammation and pathogenesis of viral pneumonias: an overlooked contribution.Mucosal immunology, , 14 (6 ) ,1224-1234 More Information
Scaggs Huang, Felicia; Spearman, Paul; Baldwin, Nicole; Schaffzin, Joshua K (2021. ) Pediatric Infectious Disease Specialists: An Answer to Social Media Misinformation on Coronavirus Disease 2019.Journal of the Pediatric Infectious Diseases Society, , 10 (6 ) ,703-705 More Information
Anderson, Evan J; Campbell, James D; Creech, C Buddy; Frenck, Robert; Kamidani, Satoshi; Munoz, Flor M; Nachman, Sharon; Spearman, Paul (2021. ) Warp Speed for Coronavirus Disease 2019 (COVID-19) Vaccines: Why Are Children Stuck in Neutral?.Clinical infectious diseases : an official publication of the Infectious Diseases Society of America, , 73 (2 ) ,336-340 More Information
Davis, Greg; York, Allen J; Bacon, Willis Clark; Lin, Suh-Chin; McNeal, Monica Malone; Yarawsky, Alexander E; Maciag, Joseph J; Miller, Jeanette L C; Locker, Kathryn C S; Bailey, Michelle; Stone, Rebecca; Hall, Michael; Gonzalez, Judith; Sproles, Alyssa; Woodle, E Steve; Safier, Kristen; Justus, Kristine A; Spearman, Paul; Ware, Russell E; Cancelas, Jose A; Jordan, Michael B; Herr, Andrew B; Hildeman, David A; Molkentin, Jeffery D (2021. ) Seroprevalence of SARS-CoV-2 infection in Cincinnati Ohio USA from August to December 2020.PloS one, , 16 (7 ) ,e0254667 More Information
Danziger-Isakov, Lara; Khalil, Nadim; Divanovic, Allison; Frenck, Robert; Grimley, Michael; Iliopoulos, Ilias; Marsh, Rebecca; Paulsen, Grant; Phillips, Christine L; Schulert, Grant; Spearman, Paul; Blum, Samantha; Hui-Chin Ho, Jennifer (2021. ) Novel Treatment of Infant With COVID-19 With the Sialidase Fusion Protein, DAS181.The Pediatric infectious disease journal, , 40 (6 ) ,e234-e235 More Information
Seaton, Kelly E; Deal, Aaron; Han, Xue; Li, Shuying S; Clayton, Ashley; Heptinstall, Jack; Duerr, Ann; Allen, Mary A; Shen, Xiaoying; Sawant, Sheetal; Yates, Nicole L; Spearman, Paul; Churchyard, Gavin; Goepfert, Paul A; Maenza, Janine; Gray, Glenda; Pantaleo, Giuseppe; Polakowski, Laura; Robinson, Harriet L; Grant, Shannon; Randhawa, April K; Huang, Ying; Morgan, Cecilia; Grunenberg, Nicole; Karuna, Shelly; Gilbert, Peter B; McElrath, M Juliana; Huang, Yunda; Tomaras, Georgia D (2021. ) Meta-analysis of HIV-1 vaccine elicited mucosal antibodies in humans.NPJ vaccines, , 6 (1 ) ,56 More Information
Xiao, Peng; Dienger-Stambaugh, Krista; Chen, Xuemin; Wei, Huiling; Phan, Shannon; Beavis, Ashley C; Singh, Karnail; Adhikary, Nihar R Deb; Tiwari, Pooja; Villinger, Francois; He, Biao; Spearman, Paul (2021. ) Parainfluenza Virus 5 Priming Followed by SIV/HIV Virus-Like-Particle Boosting Induces Potent and Durable Immune Responses in Nonhuman Primates.Frontiers in immunology, , 12 ,623996 More Information
Spearman, Paul (2021. ) Diagnostic testing for SARS-CoV-2/COVID19.Current opinion in pediatrics, , 33 (1 ) ,122-128 More Information
Fan, Xian; Murray, Shannon C; Staitieh, Bashar S; Spearman, Paul; Guidot, David M (2021. ) HIV Impairs Alveolar Macrophage Function via MicroRNA-144-Induced Suppression of Nrf2.The American journal of the medical sciences, , 361 (1 ) ,90-97 More Information
Rai, Mohammad A; Hammonds, Jason; Pujato, Mario; Mayhew, Christopher; Roskin, Krishna; Spearman, Paul (2020. ) Comparative analysis of human microglial models for studies of HIV replication and pathogenesis.Retrovirology, , 17 (1 ) ,35 More Information
Singh, Karnail; Marasini, Bishal; Chen, Xuemin; Ding, Lingmei; Wang, Jaang-Jiun; Xiao, Peng; Villinger, Francois; Spearman, Paul (2020. ) A Bivalent, Spherical Virus-Like Particle Vaccine Enhances Breadth of Immune Responses against Pathogenic Ebola Viruses in Rhesus Macaques.Journal of virology, , 94 (9 ) , More Information
Roskin, Krishnan; Spearman, Paul (2020. ) HIV-1 Broadly Neutralizing Antibodies Take the Road Less Traveled, and That Makes All the Difference.Cell host & microbe, , 27 (4 ) ,487-488 More Information
Ikranbegiin, Riza; Schmid, George; Hoos, David; Young, Andrew; Della-Latta, Phyllis; Spearman, Paul; Ramos, Artur; Alemayehu, Bereket; Achmetova, Begaiym; Nauryzova, Gulzhan; Albetkova, Adilya (2019. ) Challenges and solutions for instituting an efficient maintenance program for laboratory equipment in Central Asian, and developing world, countries.BMC public health, , 19 (Suppl 3 ) ,476 More Information
Spearman, Paul; Tomaras, Georgia D; Montefiori, David C; Huang, Ying; Elizaga, Marnie L; Ferrari, Guido; Alam, S Munir; Isaacs, Abby; Ahmed, Hasan; Hural, John; McElrath, M Juliana; Ouedraogo, Laissa; Pensiero, Michael; Butler, Chris; Kalams, Spyros A; Overton, Edgar Turner; Barnett, Susan W (2019. ) Rapid Boosting of HIV-1 Neutralizing Antibody Responses in Humans Following a Prolonged Immunologic Rest Period.The Journal of infectious diseases, , 219 (11 ) ,1755-1765 More Information
Buffone, Cindy; Kutzner, Juliane; Opp, Silvana; Martinez-Lopez, Alicia; Selyutina, Anastasia; Coggings, Si Ana; Studdard, Lydia R; Ding, Lingmei; Kim, Baek; Spearman, Paul; Schaller, Torsten; Diaz-Griffero, Felipe (2019. ) The ability of SAMHD1 to block HIV-1 but not SIV requires expression of MxB.Virology, , 531 ,260-268 More Information
Gilsdorf, Janet R; Spearman, Paul; Englund, Janet A; Tan, Tina Q; Bryant, Kristina A (2019. ) Pediatric Infectious Diseases Meets the Future.Journal of the Pediatric Infectious Diseases Society, , 8 (1 ) ,9-12 More Information
Spearman, Paul; Bryson, Yvonne J (2019. ) The future of careers in pediatric infectious diseases: a call to action.Current opinion in pediatrics, , 31 (1 ) ,144-147 More Information
Brown, Peter ; Zhou, Yaoqi (2019. ) Large expert-curated database for benchmarking document similarity detection in biomedical literature search.Database : the journal of biological databases and curation, , 2019 , More Information
Houser, Katherine V; Yamshchikov, Galina V; Bellamy, Abbie R; May, Jeanine; Enama, Mary E; Sarwar, Uzma; Larkin, Brenda; Bailer, Robert T; Koup, Richard; Paskel, Myeisha; Subbarao, Kanta; Anderson, Edwin; Bernstein, David I; Creech, Buddy; Keyserling, Harry; Spearman, Paul; Wright, Peter F; Graham, Barney S; Ledgerwood, Julie E (2018. ) DNA vaccine priming for seasonal influenza vaccine in children and adolescents 6 to 17 years of age: A phase 1 randomized clinical trial.PloS one, , 13 (11 ) ,e0206837 More Information
Singh, Karnail; Marasini, Bishal; Chen, Xuemin; Spearman, Paul (2018. ) A novel Ebola virus antibody-dependent cell-mediated cytotoxicity (Ebola ADCC) assay.Journal of immunological methods, , 460 ,10-16 More Information
Rampoldi, Antonio; Crooke, Stephen N; Preininger, Marcela K; Jha, Rajneesh; Maxwell, Joshua; Ding, Lingmei; Spearman, Paul; Finn, M G; Xu, Chunhui (2018. ) Targeted Elimination of Tumorigenic Human Pluripotent Stem Cells Using Suicide-Inducing Virus-like Particles.ACS chemical biology, , 13 (8 ) ,2329-2338 More Information
Spearman, Paul (2018. ) Viral interactions with host cell Rab GTPases.Small GTPases, , 9 (1-2 ) ,192-201 More Information
Kirschman, Junghwa; Qi, Mingli; Ding, Lingmei; Hammonds, Jason; Dienger-Stambaugh, Krista; Wang, Jaang-Jiun; Lapierre, Lynne A; Goldenring, James R; Spearman, Paul (2018. ) HIV-1 Envelope Glycoprotein Trafficking through the Endosomal Recycling Compartment Is Required for Particle Incorporation.Journal of virology, , 92 (5 ) , More Information
Staitieh, Bashar S; Ding, Lingmei; Neveu, Wendy A; Spearman, Paul; Guidot, David M; Fan, Xian (2017. ) HIV-1 decreases Nrf2/ARE activity and phagocytic function in alveolar macrophages.Journal of leukocyte biology, , 102 (2 ) ,517-525 More Information
Heit, Antje; Schmitz, Frank; Gerdts, Sarah; Flach, Britta; Moore, Miranda S; Perkins, Jonathan A; Robins, Harlan S; Aderem, Alan; Spearman, Paul; Tomaras, Georgia D; De Rosa, Stephen C; McElrath, M Juliana (2017. ) Vaccination establishes clonal relatives of germinal center T cells in the blood of humans.The Journal of experimental medicine, , 214 (7 ) ,2139-2152 More Information
Lai, Cheng-Yuan Kevin; Foot, Peter J S; Brown, John W; Spearman, Peter (2017. ) A Urea Potentiometric Biosensor Based on a Thiophene Copolymer.Biosensors, , 7 (1 ) , More Information
Yuan, Zhihong; Fan, Xian; Staitieh, Bashar; Bedi, Chetna; Spearman, Paul; Guidot, David M; Sadikot, Ruxana T (2017. ) HIV-related proteins prolong macrophage survival through induction of Triggering receptor expressed on myeloid cells-1.Scientific reports, , 7 ,42028 More Information
Kasturi, Sudhir Pai; Kozlowski, Pamela A; Nakaya, Helder I; Burger, Matheus C; Russo, Pedro; Pham, Mathew; Kovalenkov, Yevgeniy; Silveira, Eduardo L V; Havenar-Daughton, Colin; Burton, Samantha L; Kilgore, Katie M; Johnson, Mathew J; Nabi, Rafiq; Legere, Traci; Sher, Zarpheen Jinnah; Chen, Xuemin; Amara, Rama R; Hunter, Eric; Bosinger, Steven E; Spearman, Paul; Crotty, Shane; Villinger, Francois; Derdeyn, Cynthia A; Wrammert, Jens; Pulendran, Bali (2017. ) Adjuvanting a Simian Immunodeficiency Virus Vaccine with Toll-Like Receptor Ligands Encapsulated in Nanoparticles Induces Persistent Antibody Responses and Enhanced Protection in TRIM5? Restrictive Macaques.Journal of virology, , 91 (4 ) , More Information
Hammonds, Jason E; Beeman, Neal; Ding, Lingmei; Takushi, Sarah; Francis, Ashwanth C; Wang, Jaang-Jiun; Melikyan, Gregory B; Spearman, Paul (2017. ) Siglec-1 initiates formation of the virus-containing compartment and enhances macrophage-to-T cell transmission of HIV-1.PLoS pathogens, , 13 (1 ) ,e1006181 More Information
Hampton, Cheri M; Strauss, Joshua D; Ke, Zunlong; Dillard, Rebecca S; Hammonds, Jason E; Alonas, Eric; Desai, Tanay M; Marin, Mariana; Storms, Rachel E; Leon, Fredrick; Melikyan, Gregory B; Santangelo, Philip J; Spearman, Paul W; Wright, Elizabeth R (2017. ) Correlated fluorescence microscopy and cryo-electron tomography of virus-infected or transfected mammalian cells.Nature protocols, , 12 (1 ) ,150-167 More Information
St Gelais, Corine; Kim, Sun Hee; Ding, Lingmei; Yount, Jacob S; Ivanov, Dmitri; Spearman, Paul; Wu, Li (2016. ) A Putative Cyclin-binding Motif in Human SAMHD1 Contributes to Protein Phosphorylation, Localization, and Stability.The Journal of biological chemistry, , 291 (51 ) ,26332-26342 More Information
Spearman, Paul; Mulligan, Mark; Anderson, Evan J; Shane, Andi L; Stephens, Kathy; Gibson, Theda; Hartwell, Brooke; Hannaman, Drew; Watson, Nora L; Singh, Karnail (2016. ) A phase 1, randomized, controlled dose-escalation study of EP-1300 polyepitope DNA vaccine against Plasmodium falciparum malaria administered via electroporation.Vaccine, , 34 (46 ) ,5571-5578 More Information
Lee, Sujin; Nguyen, Minh Trang; Currier, Michael G; Jenkins, Joe B; Strobert, Elizabeth A; Kajon, Adriana E; Madan-Lala, Ranjna; Bochkov, Yury A; Gern, James E; Roy, Krishnendu; Lu, Xiaoyan; Erdman, Dean D; Spearman, Paul; Moore, Martin L (2016. ) A polyvalent inactivated rhinovirus vaccine is broadly immunogenic in rhesus macaques.Nature communications, , 7 ,12838 More Information
Iyer, Smita S; Gangadhara, Sailaja; Victor, Blandine; Shen, Xiaoying; Chen, Xuemin; Nabi, Rafiq; Kasturi, Sudhir P; Sabula, Michael J; Labranche, Celia C; Reddy, Pradeep B J; Tomaras, Georgia D; Montefiori, David C; Moss, Bernard; Spearman, Paul; Pulendran, Bali; Kozlowski, Pamela A; Amara, Rama Rao (2016. ) Virus-Like Particles Displaying Trimeric Simian Immunodeficiency Virus (SIV) Envelope gp160 Enhance the Breadth of DNA/Modified Vaccinia Virus Ankara SIV Vaccine-Induced Antibody Responses in Rhesus Macaques.Journal of virology, , 90 (19 ) ,8842-54 More Information
Hicar, Mark D; Chen, Xuemin; Sulli, Chidananda; Barnes, Trevor; Goodman, Jason; Sojar, Hakimuddin; Briney, Bryan; Willis, Jordan; Chukwuma, Valentine U; Kalams, Spyros A; Doranz, Benjamin J; Spearman, Paul; Crowe, James E (2016. ) Human Antibodies that Recognize Novel Immunodominant Quaternary Epitopes on the HIV-1 Env Protein.PloS one, , 11 (7 ) ,e0158861 More Information
Currier, Michael G; Lee, Sujin; Stobart, Christopher C; Hotard, Anne L; Villenave, Remi; Meng, Jia; Pretto, Carla D; Shields, Michael D; Nguyen, Minh Trang; Todd, Sean O; Chi, Michael H; Hammonds, Jason; Krumm, Stefanie A; Spearman, Paul; Plemper, Richard K; Sakamoto, Kaori; Peebles, R Stokes; Power, Ultan F; Moore, Martin L (2016. ) EGFR Interacts with the Fusion Protein of Respiratory Syncytial Virus Strain 2-20 and Mediates Infection and Mucin Expression.PLoS pathogens, , 12 (5 ) ,e1005622 More Information
Hicar, Mark D; Chen, Xuemin; Kalams, Spyros A; Sojar, Hakimuddin; Landucci, Gary; Forthal, Donald N; Spearman, Paul; Crowe, James E (2016. ) Low frequency of broadly neutralizing HIV antibodies during chronic infection even in quaternary epitope targeting antibodies containing large numbers of somatic mutations.Molecular immunology, , 70 ,94-103 More Information
Spearman, Paul (2016. ) HIV-1 Gag as an Antiviral Target: Development of Assembly and Maturation Inhibitors.Current topics in medicinal chemistry, , 16 (10 ) ,1154-66 More Information
Strauss, Joshua D; Hammonds, Jason E; Yi, Hong; Ding, Lingmei; Spearman, Paul; Wright, Elizabeth R (2016. ) Three-Dimensional Structural Characterization of HIV-1 Tethered to Human Cells.Journal of virology, , 90 (3 ) ,1507-21 More Information
Williams, Katherine L; Cortez, Valerie; Dingens, Adam S; Gach, Johannes S; Rainwater, Stephanie; Weis, Julie F; Chen, Xuemin; Spearman, Paul; Forthal, Donald N; Overbaugh, Julie (2015. ) HIV-specific CD4-induced Antibodies Mediate Broad and Potent Antibody-dependent Cellular Cytotoxicity Activity and Are Commonly Detected in Plasma From HIV-infected humans.EBioMedicine, , 2 (10 ) ,1464-77 More Information
Yi, Hong; Strauss, Joshua D; Ke, Zunlong; Alonas, Eric; Dillard, Rebecca S; Hampton, Cheri M; Lamb, Kristen M; Hammonds, Jason E; Santangelo, Philip J; Spearman, Paul W; Wright, Elizabeth R (2015. ) Native immunogold labeling of cell surface proteins and viral glycoproteins for cryo-electron microscopy and cryo-electron tomography applications.The journal of histochemistry and cytochemistry : official journal of the Histochemistry Society, , 63 (10 ) ,780-92 More Information
Giroud, Charline; Marin, Mariana; Hammonds, Jason; Spearman, Paul; Melikyan, Gregory B (2015. ) P2X1 Receptor Antagonists Inhibit HIV-1 Fusion by Blocking Virus-Coreceptor Interactions.Journal of virology, , 89 (18 ) ,9368-82 More Information
Chukwuma, Valentine U; Hicar, Mark D; Chen, Xuemin; Nicholas, Katherine J; Joyner, Amanda; Kalams, Spyros A; Landucci, Gary; Forthal, Donald N; Spearman, Paul W; Crowe, James E (2015. ) Association of VH4-59 Antibody Variable Gene Usage with Recognition of an Immunodominant Epitope on the HIV-1 Gag Protein.PloS one, , 10 (7 ) ,e0133509 More Information
Sakurai, Yumiko; Fitch-Tewfik, Jennifer L; Qiu, Yongzhi; Ahn, Byungwook; Myers, David R; Tran, Reginald; Fay, Meredith E; Ding, Lingmei; Spearman, Paul W; Michelson, Alan D; Flaumenhaft, Robert; Lam, Wilbur A (2015. ) Platelet geometry sensing spatially regulates ?-granule secretion to enable matrix self-deposition.Blood, , 126 (4 ) ,531-8 More Information
Qi, Mingli; Chu, Hin; Chen, Xuemin; Choi, Junghwa; Wen, Xiaoyun; Hammonds, Jason; Ding, Lingmei; Hunter, Eric; Spearman, Paul (2015. ) A tyrosine-based motif in the HIV-1 envelope glycoprotein tail mediates cell-type- and Rab11-FIP1C-dependent incorporation into virions.Proceedings of the National Academy of Sciences of the United States of America, , 112 (24 ) ,7575-80 More Information
Thompson, Amelia B; Wynn, Bridget A; O Akerele, David; A Rostad, Christina; Anderson, Evan J; Camacho-Gonzalez, Andres F; Spearman, Paul; Chakraborty, Rana (2015. ) Acute pancreatitis associated with dolutegravir and lamivudine/abacavir administration.AIDS (London, England), , 29 (3 ) ,390-2 More Information
Johnson, Erica L; Chu, Hin; Byrareddy, Siddappa Nagadenahalli; Spearman, Paul; Chakraborty, Rana (2015. ) Placental Hofbauer cells assemble and sequester HIV-1 in tetraspanin-positive compartments that are accessible to broadly neutralizing antibodies.Journal of the International AIDS Society, , 18 ,19385 More Information
Jahanbin, Tania; Sauriat-Dorizon, Hélène; Spearman, Peter; Benderbous, Soraya; Korri-Youssoufi, Hafsa (2015. ) Development of Gd(III) porphyrin-conjugated chitosan nanoparticles as contrast agents for magnetic resonance imaging.Materials science & engineering. C, Materials for biological applications, , 52 ,325-32 More Information
Mulligan, Mark J; Bernstein, David I; Frey, Sharon; Winokur, Patricia; Rouphael, Nadine; Dickey, Michelle; Edupuganti, Srilatha; Spearman, Paul; Anderson, Edwin; Graham, Irene; Noah, Diana L; Mangal, Brian; Kim, Sonnie; Hill, Heather; Whitaker, Jenifer; Emery, William; Beck, Allison; Stephens, Kathy; Hartwell, Brooke; Ogilvie, Melinda; Rimann, Nayoka; Osinski, Eileen; Destefano, Ellen; Gajadhar, Theda; Strudwick, Amanda; Pierce, Karen; Lai, Lilin; Yue, Ling; Wang, Dongli; Ying, Carl; Cline, Amy; Foltz, Tara; Wagner, Nancy; Dull, Geraldine; Pacatte, Thomas; Taggart, Barbara; Johnson, Valerie; Haller, Logan; Looney, Candi; Li, Shixiong; May, Megan; Myers, Bridgette; May, Rachel; Parker, Lawanda; Cochran, Nertaissa; Bowen, Donna; Bell, Michelle; Scoggins, Jeffery; Burns, Angela; Stablein, Claire; Wolff, Mark; Jolles, Bernadette; Leung, Brenda; Lambert, Linda; Shorer, Shy; Buchanan, Wendy; Murray, Suzanne; Chang, Soju; Gorman, Richard (2014. ) Point-of-Use Mixing of Influenza H5N1 Vaccine and MF59 Adjuvant for Pandemic Vaccination Preparedness: Antibody Responses and Safety. A Phase 1 Clinical Trial.Open forum infectious diseases, , 1 (3 ) ,ofu102 More Information
Bernstein, David I; Jackson, Lisa; Patel, Shital M; El Sahly, Hana M; Spearman, Paul; Rouphael, Nadine; Rudge, Thomas L; Hill, Heather; Goll, Johannes B (2014. ) Immunogenicity and safety of four different dosing regimens of anthrax vaccine adsorbed for post-exposure prophylaxis for anthrax in adults.Vaccine, , 32 (47 ) ,6284-93 More Information
Callahan, S Todd; Wolff, Mark; Hill, Heather R; Edwards, Kathryn M (2014. ) Impact of body mass index on immunogenicity of pandemic H1N1 vaccine in children and adults.The Journal of infectious diseases, , 210 (8 ) ,1270-4 More Information
Belshe, Robert B; Frey, Sharon E; Graham, Irene L; Anderson, Edwin L; Jackson, Lisa A; Spearman, Paul; Edupuganti, Srilatha; Mulligan, Mark J; Rouphael, Nadine; Winokur, Patricia; Dolor, Rowena J; Woods, Christopher W; Walter, Emmanuel B; Chen, Wilbur H; Turley, Christine; Edwards, Kathryn M; Creech, C Buddy; Hill, Heather; Bellamy, Abbie R (2014. ) Immunogenicity of avian influenza A/Anhui/01/2005(H5N1) vaccine with MF59 adjuvant: a randomized clinical trial.JAMA, , 312 (14 ) ,1420-8 More Information
Mulligan, Mark J; Bernstein, David I; Winokur, Patricia; Rupp, Richard; Anderson, Evan; Rouphael, Nadine; Dickey, Michelle; Stapleton, Jack T; Edupuganti, Srilatha; Spearman, Paul; Ince, Dilek; Noah, Diana L; Hill, Heather; Bellamy, Abbie R (2014. ) Serological responses to an avian influenza A/H7N9 vaccine mixed at the point-of-use with MF59 adjuvant: a randomized clinical trial.JAMA, , 312 (14 ) ,1409-19 More Information
Ellebedy, Ali H; Krammer, Florian; Li, Gui-Mei; Miller, Matthew S; Chiu, Christopher; Wrammert, Jens; Chang, Cathy Y; Davis, Carl W; McCausland, Megan; Elbein, Rivka; Edupuganti, Srilatha; Spearman, Paul; Andrews, Sarah F; Wilson, Patrick C; García-Sastre, Adolfo; Mulligan, Mark J; Mehta, Aneesh K; Palese, Peter; Ahmed, Rafi (2014. ) Induction of broadly cross-reactive antibody responses to the influenza HA stem region following H5N1 vaccination in humans.Proceedings of the National Academy of Sciences of the United States of America, , 111 (36 ) ,13133-8 More Information
Wen, Xiaoyun; Ding, Lingmei; Hunter, Eric; Spearman, Paul (2014. ) An siRNA screen of membrane trafficking genes highlights pathways common to HIV-1 and M-PMV virus assembly and release.PloS one, , 9 (9 ) ,e106151 More Information
Nguyen, Doan C; Hookway, Tracy A; Wu, Qingling; Jha, Rajneesh; Preininger, Marcela K; Chen, Xuemin; Easley, Charles A; Spearman, Paul; Deshpande, Shriprasad R; Maher, Kevin; Wagner, Mary B; McDevitt, Todd C; Xu, Chunhui (2014. ) Microscale generation of cardiospheres promotes robust enrichment of cardiomyocytes derived from human pluripotent stem cells.Stem cell reports, , 3 (2 ) ,260-8 More Information
Wen, Xiaoyun; Ding, Lingmei; Wang, Jaang-Jiun; Qi, Mingli; Hammonds, Jason; Chu, Hin; Chen, Xuemin; Hunter, Eric; Spearman, Paul (2014. ) ROCK1 and LIM kinase modulate retrovirus particle release and cell-cell transmission events.Journal of virology, , 88 (12 ) ,6906-21 More Information
Rosebush, Julia; Summers, Ryan; Snitzer, Joseph; Jerris, Robert; Satola, Sarah; Spearman, Paul (2014. ) Methicillin-resistant Staphylococcus aureus empyema Necessitatis in a breast-fed neonate.The Pediatric infectious disease journal, , 33 (6 ) ,668-9 More Information
Persano, Luana; Camposeo, Andrea; Pisignano, Dario; Burini, Andrea; Spearman, Peter; Tavazzi, Silvia (2014. ) Electron-beam nanopatterning and spectral modulation of organic molecular light-emitting single crystals.Langmuir : the ACS journal of surfaces and colloids, , 30 (6 ) ,1643-9 More Information
Kiss, Gabriella; Chen, Xuemin; Brindley, Melinda A; Campbell, Patricia; Afonso, Claudio L; Ke, Zunlong; Holl, Jens M; Guerrero-Ferreira, Ricardo C; Byrd-Leotis, Lauren A; Steel, John; Steinhauer, David A; Plemper, Richard K; Kelly, Deborah F; Spearman, Paul W; Wright, Elizabeth R (2014. ) Capturing enveloped viruses on affinity grids for downstream cryo-electron microscopy applications.Microscopy and microanalysis : the official journal of Microscopy Society of America, Microbeam Analysis Society, Microscopical Society of Canada, , 20 (1 ) ,164-74 More Information
Pereira, Lara E; Clark, Jasmine; Grznarova, Petra; Wen, Xiaoyun; LaCasse, Rachel; Ruml, Tomas; Spearman, Paul; Hunter, Eric (2014. ) Direct evidence for intracellular anterograde co-transport of M-PMV Gag and Env on microtubules.Virology, , 449 ,109-19 More Information
Clark, Jasmine; Grznarova, Petra; Stansell, Elizabeth; Diehl, William; Lipov, Jan; Spearman, Paul; Ruml, Tomas; Hunter, Eric (2013. ) A Mason-Pfizer Monkey virus Gag-GFP fusion vector allows visualization of capsid transport in live cells and demonstrates a role for microtubules.PloS one, , 8 (12 ) ,e83863 More Information
Camacho-Gonzalez, Andres; Spearman, Paul W; Stoll, Barbara J (2013. ) Neonatal infectious diseases: evaluation of neonatal sepsis.Pediatric clinics of North America, , 60 (2 ) ,367-89 More Information
Qi, Mingli; Williams, Janice A; Chu, Hin; Chen, Xuemin; Wang, Jaang-Jiun; Ding, Lingmei; Akhirome, Ehiole; Wen, Xiaoyun; Lapierre, Lynne A; Goldenring, James R; Spearman, Paul (2013. ) Rab11-FIP1C and Rab14 direct plasma membrane sorting and particle incorporation of the HIV-1 envelope glycoprotein complex.PLoS pathogens, , 9 (4 ) ,e1003278 More Information
Wright, Elizabeth R; Spearman, Paul W (2012. ) Unraveling the structural basis of HIV-1 neutralization.Future microbiology, , 7 (11 ) ,1251-4 More Information
Kyere, Sampson K; Mercredi, Peter Y; Dong, Xinhong; Spearman, Paul; Summers, Michael F (2012. ) The HIV-1 matrix protein does not interact directly with the protein interactive domain of AP-3?.Virus research, , 169 (2 ) ,411-4 More Information
Liu, Ling; Sutton, Jessica; Woodruff, Elvin; Villalta, Fernando; Spearman, Paul; Dong, Xinhong (2012. ) Defective HIV-1 particle assembly in AP-3-deficient cells derived from patients with Hermansky-Pudlak syndrome type 2.Journal of virology, , 86 (20 ) ,11242-53 More Information
Chu, Hin; Wang, Jaang-Jiun; Qi, Mingli; Yoon, Jeong-Joong; Chen, Xuemin; Wen, Xiaoyun; Hammonds, Jason; Ding, Lingmei; Spearman, Paul (2012. ) Tetherin/BST-2 is essential for the formation of the intracellular virus-containing compartment in HIV-infected macrophages.Cell host & microbe, , 12 (3 ) ,360-72 More Information
Hammonds, Jason; Ding, Lingmei; Chu, Hin; Geller, Ken; Robbins, Andrew; Wang, Jaang-Jiun; Yi, Hong; Spearman, Paul (2012. ) The tetherin/BST-2 coiled-coil ectodomain mediates plasma membrane microdomain localization and restriction of particle release.Journal of virology, , 86 (4 ) ,2259-72 More Information
Hammonds, Jason; Wang, Jaang-Jiun; Spearman, Paul (2012. ) Restriction of Retroviral Replication by Tetherin/BST-2.Molecular biology international, , 2012 ,424768 More Information
Li, Liuzhe; Wang, Xiao-Hong; Banerjee, Sagarika; Volsky, Barbara; Williams, Constance; Virland, Diana; Nadas, Arthur; Seaman, Michael S; Chen, Xuemin; Spearman, Paul; Zolla-Pazner, Susan; Gorny, Miroslaw K (2012. ) Different pattern of immunoglobulin gene usage by HIV-1 compared to non-HIV-1 antibodies derived from the same infected subject.PloS one, , 7 (6 ) ,e39534 More Information
Chu, Hin; Wang, Jaang-Jiun; Qi, Mingli; Yoon, Jeong-Joong; Wen, Xiaoyun; Chen, Xuemin; Ding, Lingmei; Spearman, Paul (2012. ) The intracellular virus-containing compartments in primary human macrophages are largely inaccessible to antibodies and small molecules.PloS one, , 7 (5 ) ,e35297 More Information
Cooper, JoAnn; Liu, Ling; Woodruff, Elvin A; Taylor, Harry E; Goodwin, J Shawn; D'Aquila, Richard T; Spearman, Paul; Hildreth, James E K; Dong, Xinhong (2011. ) Filamin A protein interacts with human immunodeficiency virus type 1 Gag protein and contributes to productive particle assembly.The Journal of biological chemistry, , 286 (32 ) ,28498-510 More Information
Pan, George; Zheng, Rui; Yang, Pingar; Li, Yao; Clancy, John P; Liu, Jianzhong; Feng, Xu; Garber, David A; Spearman, Paul; McDonald, Jay M (2011. ) Nucleosides accelerate inflammatory osteolysis, acting as distinct innate immune activators.Journal of bone and mineral research : the official journal of the American Society for Bone and Mineral Research, , 26 (8 ) ,1913-25 More Information
Dang, Ying; Abudu, Aierken; Son, Sungmo; Harjes, Elena; Spearman, Paul; Matsuo, Hiroshi; Zheng, Yong-Hui (2011. ) Identification of a single amino acid required for APOBEC3 antiretroviral cytidine deaminase activity.Journal of virology, , 85 (11 ) ,5691-5 More Information
Coleman, Christopher M; Spearman, Paul; Wu, Li (2011. ) Tetherin does not significantly restrict dendritic cell-mediated HIV-1 transmission and its expression is upregulated by newly synthesized HIV-1 Nef.Retrovirology, , 8 ,26 More Information
Spearman, Paul; Lally, Michelle A; Elizaga, Marnie; Montefiori, David; Tomaras, Georgia D; McElrath, M Juliana; Hural, John; De Rosa, Stephen C; Sato, Alicia; Huang, Yunda; Frey, Sharon E; Sato, Paul; Donnelly, John; Barnett, Susan; Corey, Lawrence J (2011. ) A trimeric, V2-deleted HIV-1 envelope glycoprotein vaccine elicits potent neutralizing antibodies but limited breadth of neutralization in human volunteers.The Journal of infectious diseases, , 203 (8 ) ,1165-73 More Information
Belshe, Robert B; Frey, Sharon E; Graham, Irene; Mulligan, Mark J; Edupuganti, Srilatha; Jackson, Lisa A; Wald, Anna; Poland, Gregory; Jacobson, Robert; Keyserling, Harry L; Spearman, Paul; Hill, Heather; Wolff, Mark (2011. ) Safety and immunogenicity of influenza A H5 subunit vaccines: effect of vaccine schedule and antigenic variant.The Journal of infectious diseases, , 203 (5 ) ,666-73 More Information
Graham, Barney S; McElrath, M Juliana; Keefer, Michael C; Rybczyk, Kyle; Berger, David; Weinhold, Kent J; Ottinger, Janet; Ferarri, Guido; Montefiori, David C; Stablein, Don; Smith, Carol; Ginsberg, Richard; Eldridge, John; Duerr, Ann; Fast, Pat; Haynes, Barton F (2010. ) Immunization with cocktail of HIV-derived peptides in montanide ISA-51 is immunogenic, but causes sterile abscesses and unacceptable reactogenicity.PloS one, , 5 (8 ) ,e11995 More Information
Hicar, Mark D; Chen, Xuemin; Briney, Bryan; Hammonds, Jason; Wang, Jaang-Jiun; Kalams, Spyros; Spearman, Paul W; Crowe, James E (2010. ) Pseudovirion particles bearing native HIV envelope trimers facilitate a novel method for generating human neutralizing monoclonal antibodies against HIV.Journal of acquired immune deficiency syndromes (1999), , 54 (3 ) ,223-35 More Information
Hicar, Mark D; Kalams, Spyros A; Spearman, Paul W; Crowe, James E (2010. ) Emerging studies of human HIV-specific antibody repertoires.Vaccine, , 28 Suppl 2 ,B18-23 More Information
Hammonds, Jason; Spearman, Paul (2010. ) An imperfect rule for the particle roost.Cell host & microbe, , 7 (4 ) ,261-263 More Information
Hammonds, Jason; Wang, Jaang-Jiun; Yi, Hong; Spearman, Paul (2010. ) Immunoelectron microscopic evidence for Tetherin/BST2 as the physical bridge between HIV-1 virions and the plasma membrane.PLoS pathogens, , 6 (2 ) ,e1000749 More Information
Ali, Mohammed S; Hammonds, Jason; Ding, Lingmei; Spearman, Paul (2010. ) CAML does not modulate tetherin-mediated restriction of HIV-1 particle release.PloS one, , 5 (2 ) ,e9005 More Information
Tavazzi, Silvia; Silvestri, Leonardo; Miozzo, Luciano; Papagni, Antonio; Spearman, Peter; Ianelli, Sandra; Girlando, Alberto; Camposeo, Andrea; Polo, Marco; Pisignano, Dario (2010. ) Polarized absorption, spontaneous and stimulated blue light emission of J-type tetraphenylbutadiene monocrystals.Chemphyschem : a European journal of chemical physics and physical chemistry, , 11 (2 ) ,429-34 More Information
Hammonds, Jason; Spearman, Paul (2009. ) Tetherin is as tetherin does.Cell, , 139 (3 ) ,456-7 More Information
Harro, Clayton; Sun, Xiao; Stek, Jon E; Leavitt, Randi Y; Mehrotra, Devan V; Wang, Fubao; Bett, Andrew J; Casimiro, Danilo R; Shiver, John W; DiNubile, Mark J; Quirk, Erin (2009. ) Safety and immunogenicity of the Merck adenovirus serotype 5 (MRKAd5) and MRKAd6 human immunodeficiency virus type 1 trigene vaccines alone and in combination in healthy adults.Clinical and vaccine immunology : CVI, , 16 (9 ) ,1285-92 More Information
, (2009. ) Grinding to a halt: the effects of the increasing regulatory burden on research and quality improvement efforts.Clinical infectious diseases : an official publication of the Infectious Diseases Society of America, , 49 (3 ) ,328-35 More Information
Jung, Jesse J; Vu, David M; Clark, Bradley; Keller, Frank G; Spearman, Paul (2009. ) Neisseria sicca/subflava bacteremia presenting as cutaneous nodules in an immunocompromised host.The Pediatric infectious disease journal, , 28 (7 ) ,661-3 More Information
Silvestri, Leonardo; Tavazzi, Silvia; Spearman, Peter; Raimondo, Luisa; Spano, Frank C (2009. ) Exciton-phonon coupling in molecular crystals: synergy between two intramolecular vibrational modes in quaterthiophene single crystals.The Journal of chemical physics, , 130 (23 ) ,234701 More Information
Dou, Jun; Wang, Jaang-Jiun; Chen, Xuemin; Li, Hua; Ding, Lingmei; Spearman, Paul (2009. ) Characterization of a myristoylated, monomeric HIV Gag protein.Virology, , 387 (2 ) ,341-52 More Information
Spearman, Paul; Kalams, Spyros; Elizaga, Marnie; Metch, Barbara; Chiu, Ya-Lin; Allen, Mary; Weinhold, Kent J; Ferrari, Guido; Parker, Scott D; McElrath, M Juliana; Frey, Sharon E; Fuchs, Jonathan D; Keefer, Michael C; Lubeck, Michael D; Egan, Michael; Braun, Ralph; Eldridge, John H; Haynes, Barton F; Corey, Lawrence (2009. ) Safety and immunogenicity of a CTL multiepitope peptide vaccine for HIV with or without GM-CSF in a phase I trial.Vaccine, , 27 (2 ) ,243-9 More Information
Chu, Hin; Wang, Jaang-Jiun; Spearman, Paul (2009. ) Human immunodeficiency virus type-1 gag and host vesicular trafficking pathways.Current topics in microbiology and immunology, , 339 ,67-84 More Information
Derdowski, Aaron; Peters, Timothy R; Glover, Nancy; Qian, Ray; Utley, Thomas J; Burnett, Atuhani; Williams, John V; Spearman, Paul; Crowe, James E (2008. ) Human metapneumovirus nucleoprotein and phosphoprotein interact and provide the minimal requirements for inclusion body formation.The Journal of general virology, , 89 (Pt 11 ) ,2698-2708 More Information
Wang, Tao; Zhang, Wenyan; Tian, Chunjuan; Liu, Bindong; Yu, Yunkai; Ding, Lingmei; Spearman, Paul; Yu, Xiao-Fang (2008. ) Distinct viral determinants for the packaging of human cytidine deaminases APOBEC3G and APOBEC3C.Virology, , 377 (1 ) ,71-9 More Information
Priddy, Frances H; Brown, Deborah; Kublin, James; Monahan, Kathleen; Wright, David P; Lalezari, Jacob; Santiago, Steven; Marmor, Michael; Lally, Michelle; Novak, Richard M; Brown, Stephen J; Kulkarni, Priya; Dubey, Sheri A; Kierstead, Lisa S; Casimiro, Danilo R; Mogg, Robin; DiNubile, Mark J; Shiver, John W; Leavitt, Randi Y; Robertson, Michael N; Mehrotra, Devan V; Quirk, Erin (2008. ) Safety and immunogenicity of a replication-incompetent adenovirus type 5 HIV-1 clade B gag/pol/nef vaccine in healthy adults.Clinical infectious diseases : an official publication of the Infectious Diseases Society of America, , 46 (11 ) ,1769-81 More Information
Sharma, Dolly; Spearman, Paul (2008. ) The impact of cesarean delivery on transmission of infectious agents to the neonate.Clinics in perinatology, , 35 (2 ) ,407-20, vii-viii More Information
Varthakavi, Vasundhara; Heimann-Nichols, Ellen; Smith, Rita M; Sun, Yuehui; Bram, Richard J; Ali, Showkat; Rose, Jeremy; Ding, Lingmei; Spearman, Paul (2008. ) Identification of calcium-modulating cyclophilin ligand as a human host restriction to HIV-1 release overcome by Vpu.Nature medicine, , 14 (6 ) ,641-7 More Information
Tavazzi, S; Raimondo, L; Silvestri, L; Spearman, P; Camposeo, A; Polo, M; Pisignano, D (2008. ) Dielectric tensor of tetracene single crystals: the effect of anisotropy on polarized absorption and emission spectra.The Journal of chemical physics, , 128 (15 ) ,154709 More Information
Li, Hua; Dou, Jun; Ding, Lingmei; Spearman, Paul (2007. ) Myristoylation is required for human immunodeficiency virus type 1 Gag-Gag multimerization in mammalian cells.Journal of virology, , 81 (23 ) ,12899-910 More Information
Hammonds, Jason; Chen, Xuemin; Zhang, Xiugen; Lee, Francis; Spearman, Paul (2007. ) Advances in methods for the production, purification, and characterization of HIV-1 Gag-Env pseudovirion vaccines.Vaccine, , 25 (47 ) ,8036-48 More Information
Spano, F C; Silvestri, L; Spearman, P; Raimondo, L; Tavazzi, S (2007. ) Reclassifying exciton-phonon coupling in molecular aggregates: evidence of strong nonadiabatic coupling in oligothiophene crystals.The Journal of chemical physics, , 127 (18 ) ,184703 More Information
Zhang, Xiugen; Cassis-Ghavami, Farah; Eller, Mike; Currier, Jeff; Slike, Bonnie M; Chen, Xuemin; Tartaglia, James; Marovich, Mary; Spearman, Paul (2007. ) Direct comparison of antigen production and induction of apoptosis by canarypox virus- and modified vaccinia virus ankara-human immunodeficiency virus vaccine vectors.Journal of virology, , 81 (13 ) ,7022-33 More Information
Tavazzi, S; Miozzo, L; Papagni, A; Raimondo, L; Silvestri, L; Spearman, P; Camposeo, A; Polo, M; Pisignano, D (2007. ) Exciton self-trapping in tetrafluoro-dimethyl-aminoacridine single crystals.The Journal of chemical physics, , 126 (23 ) ,234501 More Information
Burnett, Atuhani; Spearman, Paul (2007. ) APOBEC3G multimers are recruited to the plasma membrane for packaging into human immunodeficiency virus type 1 virus-like particles in an RNA-dependent process requiring the NC basic linker.Journal of virology, , 81 (10 ) ,5000-13 More Information
Goepfert, Paul A; Tomaras, Georgia D; Horton, Helen; Montefiori, David; Ferrari, Guido; Deers, Mark; Voss, Gerald; Koutsoukos, Marguerite; Pedneault, Louise; Vandepapeliere, Pierre; McElrath, M Juliana; Spearman, Paul; Fuchs, Jonathan D; Koblin, Beryl A; Blattner, William A; Frey, Sharon; Baden, Lindsey R; Harro, Clayton; Evans, Thomas (2007. ) Durable HIV-1 antibody and T-cell responses elicited by an adjuvanted multi-protein recombinant vaccine in uninfected human volunteers.Vaccine, , 25 (3 ) ,510-8 More Information
Raimondo, L; Laicini, M; Spearman, P; Tavazzi, S; Borghesi, A (2006. ) Effect of static and dynamic disorder on exciton mobility in oligothiophenes.The Journal of chemical physics, , 125 (2 ) ,24702 More Information
Tavazzi, S; Campione, M; Laicini, M; Raimondo, L; Borghesi, A; Spearman, P (2006. ) Measured Davydov splitting in oligothiophene crystals.The Journal of chemical physics, , 124 (19 ) ,194710 More Information
Spearman, Paul (2006. ) Cellular cofactors involved in HIV assembly and budding.Current opinion in HIV and AIDS, , 1 (3 ) ,200-7 More Information
Varthakavi, Vasundhara; Smith, Rita M; Martin, Kenneth L; Derdowski, Aaron; Lapierre, Lynne A; Goldenring, James R; Spearman, Paul (2006. ) The pericentriolar recycling endosome plays a key role in Vpu-mediated enhancement of HIV-1 particle release.Traffic (Copenhagen, Denmark), , 7 (3 ) ,298-307 More Information
Spearman, Paul (2006. ) Current progress in the development of HIV vaccines.Current pharmaceutical design, , 12 (9 ) ,1147-67 More Information
Hammonds, Jason; Chen, Xuemin; Fouts, Timothy; DeVico, Anthony; Montefiori, David; Spearman, Paul (2005. ) Induction of neutralizing antibodies against human immunodeficiency virus type 1 primary isolates by Gag-Env pseudovirion immunization.Journal of virology, , 79 (23 ) ,14804-14 More Information
Batonick, Melissa; Favre, Manuel; Boge, Michael; Spearman, Paul; Höning, Stefan; Thali, Markus (2005. ) Interaction of HIV-1 Gag with the clathrin-associated adaptor AP-2.Virology, , 342 (2 ) ,190-200 More Information
Goepfert, Paul A; Horton, Helen; McElrath, M Juliana; Gurunathan, Sanjay; Ferrari, Guido; Tomaras, Georgia D; Montefiori, David C; Allen, Mary; Chiu, Ya-Lin; Spearman, Paul; Fuchs, Jonathan D; Koblin, Beryl A; Blattner, William A; Frey, Sharon; Keefer, Michael C; Baden, Lindsey R; Corey, Lawrence (2005. ) High-dose recombinant Canarypox vaccine expressing HIV-1 protein, in seronegative human subjects.The Journal of infectious diseases, , 192 (7 ) ,1249-59 More Information
Chen, Xuemin; Rock, Michael T; Hammonds, Jason; Tartaglia, James; Shintani, Ayumi; Currier, Jeff; Slike, Bonnie; Crowe, James E; Marovich, Mary; Spearman, Paul (2005. ) Pseudovirion particle production by live poxvirus human immunodeficiency virus vaccine vector enhances humoral and cellular immune responses.Journal of virology, , 79 (9 ) ,5537-47 More Information
Dong, Xinhong; Li, Hua; Derdowski, Aaron; Ding, Lingmei; Burnett, Atuhani; Chen, Xuemin; Peters, Timothy R; Dermody, Terence S; Woodruff, Elvin; Wang, Jaang-Jiun; Spearman, Paul (2005. ) AP-3 directs the intracellular trafficking of HIV-1 Gag and plays a key role in particle assembly.Cell, , 120 (5 ) ,663-74 More Information
Raimondo, L; Laicini, M; Tavazzi, S; Borghesi, A; Spearman, P (2005. ) Optical transverse excitation in quaterthiophene crystals by ultraviolet-visible internal and attenuated total reflection.The Journal of chemical physics, , 122 (6 ) ,064706 More Information
Spearman, P; Borghesi, A; Campione, M; Laicini, M; Moret, M; Tavazzi, S (2005. ) Directional dispersion in absorbance spectra of oligothiophene crystals.The Journal of chemical physics, , 122 (1 ) ,14706 More Information
Tavazzi, S; Borghesi, A; Laicini, M; Spearman, P (2004. ) Polarized absorption of quaterthiophene single crystals.The Journal of chemical physics, , 121 (17 ) ,8542-6 More Information
Tavazzi, S; Borghesi, A; Campione, M; Laicini, M; Trabattoni, S; Spearman, P (2004. ) Reflectivity and anisotropic optical functions of quaterthiophene single crystals.The Journal of chemical physics, , 120 (15 ) ,7136-40 More Information
Wright, Peter F; Mestecky, Jiri; McElrath, M Juliana; Keefer, Michael C; Gorse, Geoffrey J; Goepfert, Paul A; Moldoveanu, Zina; Schwartz, David; Spearman, Paul W; El Habib, Raphaelle; Spring, Michele D; Zhu, Yuwei; Smith, Carol; Flores, Jorge; Weinhold, Kent J (2004. ) Comparison of systemic and mucosal delivery of 2 canarypox virus vaccines expressing either HIV-1 genes or the gene for rabies virus G protein.The Journal of infectious diseases, , 189 (7 ) ,1221-31 More Information
Derdowski, Aaron; Ding, Lingmei; Spearman, Paul (2004. ) A novel fluorescence resonance energy transfer assay demonstrates that the human immunodeficiency virus type 1 Pr55Gag I domain mediates Gag-Gag interactions.Journal of virology, , 78 (3 ) ,1230-42 More Information
Varthakavi, Vasundhara; Smith, Rita M; Bour, Stephan P; Strebel, Klaus; Spearman, Paul (2003. ) Viral protein U counteracts a human host cell restriction that inhibits HIV-1 particle production.Proceedings of the National Academy of Sciences of the United States of America, , 100 (25 ) ,15154-9 More Information
Nydegger, Sascha; Foti, Michelangelo; Derdowski, Aaron; Spearman, Paul; Thali, Markus (2003. ) HIV-1 egress is gated through late endosomal membranes.Traffic (Copenhagen, Denmark), , 4 (12 ) ,902-10 More Information
Haas, D W; Johnson, B W; Spearman, P; Raffanti, S; Nicotera, J; Schmidt, D; Hulgan, T; Shepard, R; Fiscus, S A (2003. ) Two phases of HIV RNA decay in CSF during initial days of multidrug therapy.Neurology, , 61 (10 ) ,1391-6 More Information
Hammonds, Jason; Chen, Xuemin; Ding, Lingmei; Fouts, Timothy; De Vico, Anthony; zur Megede, Jan; Barnett, Susan; Spearman, Paul (2003. ) Gp120 stability on HIV-1 virions and Gag-Env pseudovirions is enhanced by an uncleaved Gag core.Virology, , 314 (2 ) ,636-49 More Information
Ding, Lingmei; Derdowski, Aaron; Wang, Jaang-Jiun; Spearman, Paul (2003. ) Independent segregation of human immunodeficiency virus type 1 Gag protein complexes and lipid rafts.Journal of virology, , 77 (3 ) ,1916-26 More Information
Spearman, Paul (2003. ) HIV vaccine development: lessons from the past and promise for the future.Current HIV research, , 1 (1 ) ,101-20 More Information
Meinardi, F; Cerminara, M; Sassella, A; Borghesi, A; Spearman, P; Bongiovanni, G; Mura, A; Tubino, R (2002. ) Intrinsic excitonic luminescence in odd and even numbered oligothiophenes.Physical review letters, , 89 (15 ) ,157403 More Information
Varthakavi, Vasundhara; Smith, Rita M; Deng, Hongyu; Sun, Ren; Spearman, Paul (2002. ) Human immunodeficiency virus type-1 activates lytic cycle replication of Kaposi's sarcoma-associated herpesvirus through induction of KSHV Rta.Virology, , 297 (2 ) ,270-80 More Information
Gupta, Kalpana; Hudgens, Michael; Corey, Lawrence; McElrath, M Juliana; Weinhold, Kent; Montefiori, David C; Gorse, Geoffrey J; Frey, Sharon E; Keefer, Michael C; Evans, Thomas G; Dolin, Raphael; Schwartz, David H; Harro, Clayton; Graham, Barney; Spearman, Paul W; Mulligan, Mark; Goepfert, Paul (2002. ) Safety and immunogenicity of a high-titered canarypox vaccine in combination with rgp120 in a diverse population of HIV-1-uninfected adults: AIDS Vaccine Evaluation Group Protocol 022A.Journal of acquired immune deficiency syndromes (1999), , 29 (3 ) ,254-61 More Information
Fang, Z Y; Limbach, K; Tartaglia, J; Hammonds, J; Chen, X; Spearman, P (2001. ) Expression of vaccinia E3L and K3L genes by a novel recombinant canarypox HIV vaccine vector enhances HIV-1 pseudovirion production and inhibits apoptosis in human cells.Virology, , 291 (2 ) ,272-84 More Information
Wang, J J; Sandefur, S; Spearman, P; Chiou, C T; Chiang, P H; Ratner, L (2001. ) Tracking the assembly pathway of human immunodeficiency virus type 1 Gag deletion mutants by immunogold labeling.Applied immunohistochemistry & molecular morphology : AIMM, , 9 (4 ) ,371-9 More Information
Suara, R; Whitlock, J; Spearman, P Mycobacteria fortuitum central venous catheter-related bacteremia in an infant with renal sarcoma.Pediatric hematology and oncology, , 18 (5 ) ,363-5 More Information
Spearman, P; Fiscus, S A; Smith, R M; Shepard, R; Johnson, B; Nicotera, J; Harris, V L; Clough, L A; McKinsey, J; Haas, D W (2001. ) Comparison of Roche MONITOR and Organon Teknika NucliSens assays to quantify human immunodeficiency virus type 1 RNA in cerebrospinal fluid.Journal of clinical microbiology, , 39 (4 ) ,1612-4 More Information
Evans, T G; McElrath, M J; Matthews, T; Montefiori, D; Weinhold, K; Wolff, M; Keefer, M C; Kallas, E G; Corey, L; Gorse, G J; Belshe, R; Graham, B S; Spearman, P W; Schwartz, D; Mulligan, M J; Goepfert, P; Fast, P; Berman, P; Powell, M; Francis, D (2001. ) QS-21 promotes an adjuvant effect allowing for reduced antigen dose during HIV-1 envelope subunit immunization in humans.Vaccine, , 19 (15-16 ) ,2080-91 More Information
Tang, Y W; Huong, J T; Lloyd, R M; Spearman, P; Haas, D W (2000. ) Comparison of human immunodeficiency virus type 1 RNA sequence heterogeneity in cerebrospinal fluid and plasma.Journal of clinical microbiology, , 38 (12 ) ,4637-9 More Information
Haas, D W; Clough, L A; Johnson, B W; Harris, V L; Spearman, P; Wilkinson, G R; Fletcher, C V; Fiscus, S; Raffanti, S; Donlon, R; McKinsey, J; Nicotera, J; Schmidt, D; Shoup, R E; Kates, R E; Lloyd, R M; Larder, B (2000. ) Evidence of a source of HIV type 1 within the central nervous system by ultraintensive sampling of cerebrospinal fluid and plasma.AIDS research and human retroviruses, , 16 (15 ) ,1491-502 More Information
Haas, D W; Stone, J; Clough, L A; Johnson, B; Spearman, P; Harris, V L; Nicotera, J; Johnson, R H; Raffanti, S; Zhong, L; Bergqwist, P; Chamberlin, S; Hoagland, V; Ju, W D (2000. ) Steady-state pharmacokinetics of indinavir in cerebrospinal fluid and plasma among adults with human immunodeficiency virus type 1 infection.Clinical pharmacology and therapeutics, , 68 (4 ) ,367-74 More Information
Sandefur, S; Smith, R M; Varthakavi, V; Spearman, P (2000. ) Mapping and characterization of the N-terminal I domain of human immunodeficiency virus type 1 Pr55(Gag).Journal of virology, , 74 (16 ) ,7238-49 More Information
Deora, A; Spearman, P; Ratner, L (2000. ) The N-terminal matrix domain of HIV-1 Gag is sufficient but not necessary for viral protein U-mediated enhancement of particle release through a membrane-targeting mechanism.Virology, , 269 (2 ) ,305-12 More Information
Pastey, M K; Gower, T L; Spearman, P W; Crowe, J E; Graham, B S (2000. ) A RhoA-derived peptide inhibits syncytium formation induced by respiratory syncytial virus and parainfluenza virus type 3.Nature medicine, , 6 (1 ) ,35-40 More Information
Varthakavi, V; Browning, P J; Spearman, P (1999. ) Human immunodeficiency virus replication in a primary effusion lymphoma cell line stimulates lytic-phase replication of Kaposi's sarcoma-associated herpesvirus.Journal of virology, , 73 (12 ) ,10329-38 More Information
Fang, Z Y; Kuli-Zade, I; Spearman, P (1999. ) Efficient human immunodeficiency virus ( HIV)-1 Gag-Env pseudovirion formation elicited from mammalian cells by a canarypox HIV vaccine candidate.The Journal of infectious diseases, , 180 (4 ) ,1122-32 More Information
Gicheru, M M; Otsyula, M; Spearman, P; Graham, B S; Miller, C J; Robinson, H L; Haigwood, N L; Montefiori, D C (1999. ) Neutralizing antibody responses in Africa green monkeys naturally infected with simian immunodeficiency virus (SIVagm).Journal of medical primatology, , 28 (3 ) ,97-104 More Information
Wang, J J; Horton, R; Varthakavi, V; Spearman, P; Ratner, L (1999. ) Formation and release of virus-like particles by HIV-1 matrix protein.AIDS (London, England), , 13 (2 ) ,281-3 More Information
Boyce, T G; Spearman, P (1998. ) Acute aseptic meningitis secondary to intravenous immunoglobulin in a patient with Kawasaki syndrome.The Pediatric infectious disease journal, , 17 (11 ) ,1054-6 More Information
Sandefur, S; Varthakavi, V; Spearman, P (1998. ) The I domain is required for efficient plasma membrane binding of human immunodeficiency virus type 1 Pr55Gag.Journal of virology, , 72 (4 ) ,2723-32 More Information
Spring, M; Spearman, P (1997. ) Dracunculiasis: report of an imported case in the United States.Clinical infectious diseases : an official publication of the Infectious Diseases Society of America, , 25 (3 ) ,749-50 More Information
Spearman, P; Horton, R; Ratner, L; Kuli-Zade, I (1997. ) Membrane binding of human immunodeficiency virus type 1 matrix protein in vivo supports a conformational myristyl switch mechanism.Journal of virology, , 71 (9 ) ,6582-92 More Information
Spearman, P; Ratner, L (1996. ) Human immunodeficiency virus type 1 capsid formation in reticulocyte lysates.Journal of virology, , 70 (11 ) ,8187-94 More Information
Spearman, P; Lakey, D; Jotte, S; Chernowitz, A; Claycomb, S; Stratton, C (1996. ) Sternoclavicular joint septic arthritis with small-colony variant Staphylococcus aureus.Diagnostic microbiology and infectious disease, , 26 (1 ) ,13-5 More Information
Spearman, P; Wang, J J; Vander Heyden, N; Ratner, L (1994. ) Identification of human immunodeficiency virus type 1 Gag protein domains essential to membrane binding and particle assembly.Journal of virology, , 68 (5 ) ,3232-42 More Information
Horton, R; Spearman, P; Ratner, L (1994. ) HIV-2 viral protein X association with the GAG p27 capsid protein.Virology, , 199 (2 ) ,453-7 More Information
Lu, Y L; Spearman, P; Ratner, L (1993. ) Human immunodeficiency virus type 1 viral protein R localization in infected cells and virions.Journal of virology, , 67 (11 ) ,6542-50 More Information
Spearman, P W; Barson, W J Toxic shock syndrome occurring in children with abrasive injuries beneath casts.Journal of pediatric orthopedics, , 12 (2 ) ,169-72 More Information
Spearman, P; Leier, C V (1990. ) Persistent left superior vena cava: unusual wave contour of left jugular vein as the presenting feature.American heart journal, , 120 (4 ) ,999-1002 More Information