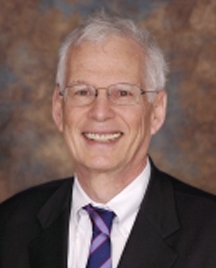 Peter J Stern
Professor
Medical Sciences Building
5559
COM Ortho Surgery A - 0212
University of Cincinnati College of Medicine
231 Albert Sabin Way
Cincinnati , Ohio 45267
Peter J. Stern, MD is currently the Norman S. and Elizabeth C.A. Hill Professor at the University of Cincinnati College of Medicine, Department of Orthopaedic Surgery, Division of Hand Surgery.

He is a native Cincinnatian and grew up in the Clifton area.  He obtained his Bachelor of Arts degree (with honors) in Chemistry from Williams College, Williamstown, Massachusetts (1966); and his Medical Degree from Washington University School of Medicine, St. Louis Missouri (1970).  From there he compelted a 2 year internship in surgery at Beth Israel Hospital, Boston Massachusetts (1972); 3 year residency in orthopaedics at Harvard (1977); 1 year fellowship in hand surgery with Harold E. Kleinert, MD, Louisville Kentucky (1978)

Dr. Stern is Board Certified through the American Board of Orthopaedic Surgeons (ABOS).
Bachelor's Degree, Williams College 1966 (Chemistry)
Medical Degree, Washington University School of Medicine 1970
Residency, Harvard Medical School
Fellowship, University of Louisville
Positions and Work Experience
1979 -1983 Assistant Professor, Orthopaedic Surgery, University of Cincinnati College of Medicine, Cincinnati, Ohio
1980 -1985 Assistant Professor, Surgery, University of Cincinnati College of Medicine, Cincinnati, Ohio
1985 -1986 Associate Professor, Surgery, University of Cincinnati, Cincinnati, Ohio
1985 -1986 Associate Professor, Orthopaedic Surgery with Tenure, University of Cincinnati, Cincinnati, Ohio
1986 -1992 Clinical Professor, Orthopaedic Surgery, University of Cincinnati College of Medicine, Cincinnati, Ohio
1992 -To Present Professor, Orthopaedic Surgery, University of Cincinnati College of Medicine, Cincinnati, Ohio
1979 -1986 Director, Division of Hand Surgery Orthopaedic Surgery, University of Cincinnati College of Medicine, Cincinnati, Ohio
1991 -1992 Acting Director , Orthopaedic Surgery, University of Cincinnati College of Medicine, Cincinnati, Ohio
1992 -2013 Chairman, Orthopaedic Surgery, University of Cincinnati College of Medicine, Cincinnati, Ohio
1994 -To Present Norman S. and Elizabeth C.A. Hill Professorship, Orthopaedic Surgery, University of Cincinnati College of Medicine, Cincinnati, Ohio
Research and Practice Interests
Hand Surgery
Orthopaedic Surgery
Orthopaedic Surgery
American Board of Orthopaedic Surgery (Hand Surgery)
01/30/1989
American Board of Orthopaedic Surgery
09/05/1980
Peer Reviewed Publications
Shah, Chirag M; Stern, Peter J (2013. ) Scapholunate advanced collapse (SLAC) and scaphoid nonunion advanced collapse (SNAC) wrist arthritis.Current reviews in musculoskeletal medicine, , 6 (1 ) ,9-17
Bales, Joshua G; Stern, Peter J (2012. ) Treatment strategies of distal radius fractures.Hand clinics, , 28 (2 ) ,177-84
Sweets, Thomas M; Stern, Peter J (2011. ) Pyrolytic carbon resurfacing arthroplasty for osteoarthritis of the proximal interphalangeal joint of the finger.The Journal of bone and joint surgery. American volume, , 93 (15 ) ,1417-25
Markiewitz, Andrew D; Stern, Peter J (2005. ) Current perspectives in the management of scaphoid nonunions. Instructional course lectures, , 54 ,99-113
Yakuboff, K P; Stern, P J; Neale, H W (1990. ) Technical successes and functional failures after free tissue transfer to the tibia. Microsurgery, , 11 (1 ) ,59-62
Stern, P J; Kastrup, J J (1988. ) Complications and prognosis of treatment of mallet finger. The Journal of hand surgery, , 13 (3 ) ,329-34
Caudle, R J; Stern, P J (1987. ) Melorheostosis of the hand. A case report with long-term follow-up. The Journal of bone and joint surgery. American volume, , 69 (8 ) ,1229-31
Kleinert, J M; Stern, P J; Lister, G D; Kleinhans, R J (1985. ) Complications of scaphoid silicone arthroplasty. The Journal of bone and joint surgery. American volume, , 67 (3 ) ,422-7
Stern, P J (1981. ) Multiple flexor tendon ruptures following an old anterior dislocation of the lunate. A case report. The Journal of bone and joint surgery. American volume, , 63 (3 ) ,489-90
Elfar, John C; Foad, Mohab B; Foad, Susan L; Stern, Peter J (2012. ) A cost analysis of staged and simultaneous bilateral carpal tunnel release.Hand (New York, N.Y.), , 7 (3 ) ,327-32
Archdeacon, Michael T; Stern, Peter J (2006. ) Level-I orthopaedic trauma care: a model for longevity.The Journal of bone and joint surgery. American volume, , 88 (10 ) ,2305-9
Hamilton, Stephen C; Stern, Peter J; Fassler, Paul R; Kiefhaber, Thomas R (2006. ) Mini-screw fixation for the treatment of proximal interphalangeal joint dorsal fracture-dislocations.The Journal of hand surgery, , 31 (8 ) ,1349-54
Tuttle, Harrison G; Olvey, Scott P; Stern, Peter J (2006. ) Tendon avulsion injuries of the distal phalanx.Clinical orthopaedics and related research, , 445 ,157-68
Vance, Michael C; Hernandez, Jon D; Didonna, Michael L; Stern, Peter J (2005. ) Complications and outcome of four-corner arthrodesis: circular plate fixation versus traditional techniques.The Journal of hand surgery, , 30 (6 ) ,1122-7
Stern, Peter J (2002. ) Generational differences. The Journal of hand surgery, , 27 (2 ) ,187-94
Goebel, S X; Rasi, L M; Stern, P J (2000. ) Multiple epidermal inclusion cysts in a patient with rheumatoid arthritis: a case report.The Journal of hand surgery, , 25 (4 ) ,768-71
Roush, T F; Stern, P J (2000. ) Results following surgery for recurrent Dupuytren's disease.The Journal of hand surgery, , 25 (2 ) ,291-6
Deitch, M A; Stern, P J (1998. ) Ulnocarpal abutment. Treatment options. Hand clinics, , 14 (2 ) ,251-63
Evans, H A; Donnelly, L F; Johnson, N D; Blebea, J S; Stern, P J (1997. ) Fibrolipoma of the median nerve: MRI. Clinical radiology, , 52 (4 ) ,304-7
Fassler, P R; Stern, P J; Kiefhaber, T R (1993. ) Asymptomatic SLAC wrist: does it exist?.The Journal of hand surgery, , 18 (4 ) ,682-6
Stern, P J; Fulton, D B (1992. ) Distal interphalangeal joint arthrodesis: an analysis of complications. The Journal of hand surgery, , 17 (6 ) ,1139-45
Bamberger, H B; Stern, P J; Kiefhaber, T R; McDonough, J J; Cantor, R M (1992. ) Trapeziometacarpal joint arthrodesis: a functional evaluation. The Journal of hand surgery, , 17 (4 ) ,605-11
Stern, P J; Roman, R J; Kiefhaber, T R; McDonough, J J (1991. ) Pilon fractures of the proximal interphalangeal joint. The Journal of hand surgery, , 16 (5 ) ,844-50
Cirrincione, C; Stern, P J (1991. ) The abductor digiti minimi muscle flap: an adjunct in the treatment of metacarpal osteomyelitis. The Journal of hand surgery, , 16 (5 ) ,824-7
Graham, T J; Stern, P J; True, M S (1990. ) Classification and treatment of postburn metacarpophalangeal joint extension contractures in children. The Journal of hand surgery, , 15 (3 ) ,450-6
Stern, P J; Law, E J; Benedict, F E; MacMillan, B G (1985. ) Surgical treatment of elbow contractures in postburn children. Plastic and reconstructive surgery, , 76 (3 ) ,441-6
Billmire, D A; Neale, H W; Stern, P J (1984. ) Acute management of severe hand injuries. The Surgical clinics of North America, , 64 (4 ) ,683-97
Neale, H W; Stern, P J; Kreilein, J G; Gregory, R O; Webster, K L (1983. ) Complications of muscle-flap transposition for traumatic defects of the leg. Plastic and reconstructive surgery, , 72 (4 ) ,512-7
Stern, P J; Amin, A K; Neale, H W (1983. ) Early joint and tendon reconstruction for a degloving injury to the dorsum of the hand. Plastic and reconstructive surgery, , 72 (3 ) ,391-6
Mattingly, D A; Stern, P J Bilateral subtalar dislocations. A case report. Clinical orthopaedics and related research, , (177 ) ,122-4
Lopez, Gregory; Tornetta, Paul; Mazzocca, Augustus D; Stern, Peter J; Heckmann, Nathanael; Gupta, Ranjan (2014. ) How do you educate someone to have the skills of an orthopaedic surgeon? .Instructional course lectures, , 63 ,487-94
Stern, Peter J (2013. ) Open carpal tunnel release: a home-run procedure.The Journal of bone and joint surgery. American volume, , 95 (12 ) ,e88
Faruqui, Safi; Stern, Peter J; Kiefhaber, Thomas R (2012. ) Percutaneous pinning of fractures in the proximal third of the proximal phalanx: complications and outcomes.The Journal of hand surgery, , 37 (7 ) ,1342-8
Myeroff, Chad M; Stern, Peter J (2011. ) Granuloma annulare mimicking dorsal knuckle pads.The Journal of hand surgery, , 36 (6 ) ,1039-41
Elfar, J C; Stern, P J (2011. ) Proximal row carpectomy for scapholunate dissociation.The Journal of hand surgery, European volume, , 36 (2 ) ,111-5
Branam, Barton R; Tuttle, Harrison G; Stern, Peter J; Levin, Linda Resurfacing arthroplasty versus silicone arthroplasty for proximal interphalangeal joint osteoarthritis.The Journal of hand surgery, , 32 (6 ) ,775-88
Bridwell, Keith H; Harner, Christopher D; Polly, David W; Stern, Peter J (2006. ) Symposium. Subspecialty certification: current status of orthopaedic subspecialty certification.The Journal of bone and joint surgery. American volume, , 88 (9 ) ,2081-90
Stern, Peter J (2006. ) Subspecialty certification in hand surgery.Clinical orthopaedics and related research, , 449 ,165-8
George, M S; Kiefhaber, T R; Stern, P J (2004. ) The Sauve-Kapandji procedure and the Darrach procedure for distal radio-ulnar joint dysfunction after Colles' fracture.Journal of hand surgery (Edinburgh, Scotland), , 29 (6 ) ,608-13
DiDonna, Michael L; Kiefhaber, Thomas R; Stern, Peter J (2004. ) Proximal row carpectomy: study with a minimum of ten years of follow-up. The Journal of bone and joint surgery. American volume, , 86-A (11 ) ,2359-65
Stern, Peter J; Goldfarb, Charles A (2004. ) Images in clinical medicine. Interdigital pilonidal sinus.The New England journal of medicine, , 350 (11 ) ,e10
Stern, Peter J (2003. ) Conservative treatment reduced pain and was as effective as sutures in hand lacerations. The Journal of bone and joint surgery. American volume, , 85-A (5 ) ,974
Forseth, Michael J; Stern, Peter J (2003. ) Complications of trapeziometacarpal arthrodesis using plate and screw fixation.The Journal of hand surgery, , 28 (2 ) ,342-5
Goldfarb, Charles A; Stern, Peter J (2002. ) Indications and techniques for thumb carpometacarpal arthrodesis. Techniques in hand & upper extremity surgery, , 6 (4 ) ,178-84
Hartigan, B J; Stern, P J; Kiefhaber, T R (2001. ) Thumb carpometacarpal osteoarthritis: arthrodesis compared with ligament reconstruction and tendon interposition. The Journal of bone and joint surgery. American volume, , 83-A (10 ) ,1470-8
Page, S M; Stern, P J (1998. ) Complications and range of motion following plate fixation of metacarpal and phalangeal fractures.The Journal of hand surgery, , 23 (5 ) ,827-32
Fulcher, S M; Kiefhaber, T R; Stern, P J (1998. ) Upper-extremity tendinitis and overuse syndromes in the athlete. Clinics in sports medicine, , 17 (3 ) ,433-48
Wyrick, J D; Stern, P J; Kiefhaber, T R (1995. ) Motion-preserving procedures in the treatment of scapholunate advanced collapse wrist: proximal row carpectomy versus four-corner arthrodesis.The Journal of hand surgery, , 20 (6 ) ,965-70
Bass, R L; Stern, P J (1994. ) Elbow and forearm anatomy and surgical approaches. Hand clinics, , 10 (3 ) ,343-56
Lin, H H; Stern, P J (1993. ) "Salvage" procedures in the treatment of Kienböck's disease. Proximal row carpectomy and total wrist arthrodesis. Hand clinics, , 9 (3 ) ,521-6
Rhoad, R C; Stern, P J (1993. ) Writer's cramp--a focal dystonia: etiology, diagnosis, and treatment.The Journal of hand surgery, , 18 (3 ) ,541-4
Stern, P J; Derr, R G (1993. ) Non-osseous complications following distal radius fractures. The Iowa orthopaedic journal, , 13 ,63-9
Wyrick, J D; Stern, P J (1992. ) Secondary nerve reconstruction. Hand clinics, , 8 (3 ) ,587-98
Kurtzman, L C; Stern, P J; Yakuboff, K P (1992. ) Reconstruction of the burned thumb. Hand clinics, , 8 (1 ) ,107-19
Kurtzman, L C; Stern, P J (1990. ) Upper extremity burn contractures. Hand clinics, , 6 (2 ) ,261-79
McGraw, J M; Stern, P J (1989. ) Flexion contracture of the thumb: a malignant etiology. The Journal of hand surgery, , 14 (4 ) ,736-8
Stern, P J; Caudle, R J (1988. ) Tendon transfers for elbow flexion. Hand clinics, , 4 (2 ) ,297-307
Stern, P J; Carey, J P (1988. ) The latissimus dorsi flap for reconstruction of the brachium and shoulder. The Journal of bone and joint surgery. American volume, , 70 (4 ) ,526-35
Schaffler, M B; Li, X J; Jee, W S; Ho, S W; Stern, P J (1988. ) Skeletal tissue responses to thermal injury: an experimental study. Bone, , 9 (6 ) ,397-406
Stern, P J; Neale, H W; Graham, T J; Warden, G D (1987. ) Classification and treatment of postburn proximal interphalangeal joint flexion contractures in children. The Journal of hand surgery, , 12 (3 ) ,450-7
Stern, P J (1987. ) Free neurovascular cutaneous toe pulp transfer for thumb reconstruction. Microsurgery, , 8 (3 ) ,158-61
Stern, P J; Lim, E V; Krieg, J K (1985. ) Giant metacarpal osteoma. A case report. The Journal of bone and joint surgery. American volume, , 67 (3 ) ,487-9
Nyquist, S R; Stern, P J (1984. ) Open radiocarpal fracture-dislocations. The Journal of hand surgery, , 9 (5 ) ,707-10
Schwanholt, C; Stern, P J (1984. ) Brief or new: measuring cone for thumb abduction/extension. The American journal of occupational therapy : official publication of the American Occupational Therapy Association, , 38 (4 ) ,263-4
Stern, P J; Neale, H W; Gregory, R O; McDonough, J J (1983. ) Functional reconstruction of an extremity by free tissue transfer of the latissimus dorsi. The Journal of bone and joint surgery. American volume, , 65 (6 ) ,729-37
Heidt, R S; Stern, P J (1982. ) Isolated posterior dislocation of the radial head. A case report. Clinical orthopaedics and related research, , (168 ) ,136-8
Stern, P J; Neale, H W; Gregory, R O; Kreilein, J G (1982. ) Latissimus dorsi musculocutaneous flap for elbow flexion. The Journal of hand surgery, , 7 (1 ) ,25-30
Bales, Joshua G; Wall, Lindley B; Stern, Peter J (2014. ) Long-term results of swanson silicone arthroplasty for proximal interphalangeal joint osteoarthritis.The Journal of hand surgery, , 39 (3 ) ,455-61
Rizzo, Marco; Stern, Peter J; Benhaim, Prosper; Hurst, Lawrence C (2014. ) Contemporary management of dupuytren contracture. Instructional course lectures, , 63 ,131-42
Mangelson, John J; Stern, Peter J; Abzug, Joshua M; Chang, James; Osterman, A Lee (2014. ) Complications following dislocations of the proximal interphalangeal joint. Instructional course lectures, , 63 ,123-30
Meyer, Carissa; Chang, James; Stern, Peter J; Osterman, A Lee; Abzug, Joshua M (2014. ) Complications of distal radial and scaphoid fracture treatment. Instructional course lectures, , 63 ,113-22
Zimmermann, Matthew S; Abzug, Joshua M; Chang, James; Stern, Peter J; Osterman, A Lee (2014. ) Iatrogenic nerve injuries in common upper extremity procedures. Instructional course lectures, , 63 ,105-11
Fischer, Lauren H; Abzug, Joshua M; Osterman, A Lee; Stern, Peter J; Chang, James (2014. ) Complications of common hand and wrist surgery procedures: flexor and extensor tendon surgery. Instructional course lectures, , 63 ,97-103
Wall, Lindley B; Didonna, Michael L; Kiefhaber, Thomas R; Stern, Peter J (2013. ) Proximal row carpectomy: minimum 20-year follow-up.The Journal of hand surgery, , 38 (8 ) ,1498-504
Swing, Susan R; Beeson, Michael S; Carraccio, Carol; Coburn, Michael; Iobst, William; Selden, Nathan R; Stern, Peter J; Vydareny, Kay (2013. ) Educational milestone development in the first 7 specialties to enter the next accreditation system.Journal of graduate medical education, , 5 (1 ) ,98-106
Stern, Peter J; Albanese, Stephen; Bostrom, Mathias; Day, Charles S; Frick, Steven L; Hopkinson, William; Hurwitz, Shepard; Kenter, Keith; Kirkpatrick, John S; Marsh, J L; Murthi, Anand M; Taitsman, Lisa A; Toolan, Brian C; Weber, Kristy; Wright, Rick W; Derstine, Pamela L; Edgar, Laura (2013. ) Orthopaedic surgery milestones.Journal of graduate medical education, , 5 (1 Suppl 1 ) ,36-58
Wall, Lindley B; Stern, Peter J (2013. ) Clinical and radiographic outcomes of metacarpophalangeal joint pyrolytic carbon arthroplasty for osteoarthritis.The Journal of hand surgery, , 38 (3 ) ,537-43
Wall, Lindley B; Stern, Peter J (2013. ) Proximal row carpectomy.Hand clinics, , 29 (1 ) ,69-78
Wall, Lindley B; Stern, Peter J (2012. ) Nonoperative treatment of digital ischemia in systemic sclerosis.The Journal of hand surgery, , 37 (9 ) ,1907-9
Choudhry, Imran K; Wilson, Joyce M; Stern, Peter J (2012. ) Metallosis following silicone metacarpophalangeal joint arthroplasties with grommets: case report.Hand (New York, N.Y.), , 7 (2 ) ,207-9
Wall, Lindley B; Stern, Peter J (2012. ) Pyoderma gangrenosum.The Journal of hand surgery, , 37 (5 ) ,1083-5
Mikolyzk, David K; Stern, Peter J (2011. ) Steinmann pin arthrodesis for salvage of failed small joint arthroplasty.The Journal of hand surgery, , 36 (8 ) ,1383-7
Elfar, John C; Yaseen, Zaneb; Stern, Peter J; Kiefhaber, Thomas R (2010. ) Individual finger sensibility in carpal tunnel syndrome.The Journal of hand surgery, , 35 (11 ) ,1807-12
Sweets, Thomas M; Stern, Peter J (2010. ) Proximal interphalangeal joint prosthetic arthroplasty.The Journal of hand surgery, , 35 (7 ) ,1190-3
Stern, Peter J (2010. ) Editorial: Complications in hand surgery.Hand clinics, , 26 (2 ) ,xi
Lilly, Soma I; Stern, Peter J (2010. ) Simultaneous carpal tunnel release and Dupuytren's fasciectomy.The Journal of hand surgery, , 35 (5 ) ,754-9
Tweet, Matthew L; Calfee, Ryan P; Stern, Peter J (2010. ) Rotational fluoroscopy assists in detection of intra-articular screw penetration during volar plating of the distal radius.The Journal of hand surgery, , 35 (4 ) ,619-27
Elfar, John C; Calfee, Ryan P; Stern, Peter J (2009. ) Topographical assessment of symptom resolution following open carpal tunnel release.The Journal of hand surgery, , 34 (7 ) ,1188-92
Madhav, Taruna J; To, Philip; Stern, Peter J (2009. ) The palmar fat pad is a reliable intraoperative landmark during carpal tunnel release.The Journal of hand surgery, , 34 (7 ) ,1204-9
Calfee, Ryan P; White, Lydia; Patel, Amar; Stern, Peter J (2008. ) Palmar dislocation of the trapezoid with coronal shearing fracture: case report.The Journal of hand surgery, , 33 (9 ) ,1482-5
Croog, Alexander S; Stern, Peter J (2008. ) Proximal row carpectomy for advanced Kienböck's disease: average 10-year follow-up.The Journal of hand surgery, , 33 (7 ) ,1122-30
Harner, Christopher D; Ranawat, Anil S; Niederle, Muriel; Roth, Alvin E; Stern, Peter J; Hurwitz, Shepard R; Levine, William N; DeRosa, G Paul; Hu, Serena S (2008. ) AOA symposium. Current state of fellowship hiring: is a universal match necessary? Is it possible?.The Journal of bone and joint surgery. American volume, , 90 (6 ) ,1375-84
Agabegi, Steven S; Stern, Peter J (2008. ) Bias in research. American journal of orthopedics (Belle Mead, N.J.), , 37 (5 ) ,242-8
Burgess, Scott D; Kono, Michiyuki; Stern, Peter J (2007. ) Results of revision metacarpophalangeal joint surgery in rheumatoid patients following previous silicone arthroplasty.The Journal of hand surgery, , 32 (10 ) ,1506-12
Agabegi, Steven S; Freiberg, Richard A; Plunkett, James M; Stern, Peter J Thumb abduction strength measurement in carpal tunnel syndrome.The Journal of hand surgery, , 32 (6 ) ,859-66
Stern, Peter J (2007. ) Workforce analysis in orthopaedic surgery: how can we improve the accuracy of our predictions? .The Journal of the American Academy of Orthopaedic Surgeons, , 15 (5 ) ,266-7
Tuttle, Harrison G; Stern, Peter J Pyrolytic carbon proximal interphalangeal joint resurfacing arthroplasty.The Journal of hand surgery, , 31 (6 ) ,930-9
Vella, Josh C; Hartigan, Brian J; Stern, Peter J Kaplan's cardinal line.The Journal of hand surgery, , 31 (6 ) ,912-8
Stern, Peter J; Agabegi, Steven S; Kiefhaber, Thomas R; Didonna, Michael L (2005. ) Proximal row carpectomy.The Journal of bone and joint surgery. American volume, , 87 Suppl 1 (Pt 2 ) ,166-74
Reilly, Rachel M; Stern, Peter J; Goldfarb, Charles A (2005. ) A retrospective review of the management of Dupuytren's nodules.The Journal of hand surgery, , 30 (5 ) ,1014-8
Hernandez, Jon D; Stern, Peter J (2005. ) Complex injuries including flexor tendon disruption.Hand clinics, , 21 (2 ) ,187-97
Goldfarb, Charles A; Stern, Peter J; Kiefhaber, Thomas R (2004. ) Palmar midcarpal instability: the results of treatment with 4-corner arthrodesis.The Journal of hand surgery, , 29 (2 ) ,258-63
Goldfarb, Charles A; Stern, Peter J (2003. ) Metacarpophalangeal joint arthroplasty in rheumatoid arthritis. A long-term assessment. The Journal of bone and joint surgery. American volume, , 85-A (10 ) ,1869-78
Williams, Rafael M M; Kiefhaber, Thomas R; Sommerkamp, T Greg; Stern, Peter J (2003. ) Treatment of unstable dorsal proximal interphalangeal fracture/dislocations using a hemi-hamate autograft. The Journal of hand surgery, , 28 (5 ) ,856-65
Stern, Peter J; Riley, Lee H; Johnson, Darren L; Boyer, Martin I (2003. ) Educational opportunities for medical students and young orthopaedic surgeons. The Journal of bone and joint surgery. American volume, , 85-A (3 ) ,573-5
Meinberg, Eric G; Stern, Peter J (2003. ) Incidence of wrong-site surgery among hand surgeons. The Journal of bone and joint surgery. American volume, , 85-A (2 ) ,193-7
Goldfarb, Charles A; Kiefhaber, Thomas R; Stern, Peter J; Bielecki, Dennis K (2003. ) The relationship between basal joint arthritis and carpal tunnel syndrome: an MRI pilot study.The Journal of hand surgery, , 28 (1 ) ,21-7
Kang, Richard; Stern, Peter J (2002. ) Humeral nonunion associated with metallosis secondary to use of a titanium flexible humeral intramedullary nail: a case report. The Journal of bone and joint surgery. American volume, , 84-A (12 ) ,2266-9
Bittner, James G; Kang, Richard; Stern, Peter J (2002. ) Management of flexor tendon sheath ganglions: a cost analysis. The Journal of hand surgery, , 27 (4 ) ,586-90
Constantine, Kostas J; Clawson, Mark C; Stern, Peter J (2002. ) Volar neutralization plate fixation of dorsally displaced distal radius fractures. Orthopedics, , 25 (2 ) ,125-8
Carrozzella, J; Stern, P J; Von Kuster, L C (1989. ) Transection of radial digital nerve of the thumb during trigger release. The Journal of hand surgery, , 14 (2 Pt 1 ) ,198-200
Calfee, R P; Kiefhaber, T R; Sommerkamp, T G; Stern, P J (2009. ) Hemi-hamate arthroplasty provides functional reconstruction of acute and chronic proximal interphalangeal fracture-dislocations.The Journal of hand surgery, , 34 (7 ) ,1232-41
Stern, Peter J (2007. ) Hattage.The Journal of bone and joint surgery. American volume, , 89 (12 ) ,2803-9
Fulton, D B; Stern, P J (2001. ) Trapeziometacarpal arthrodesis in primary osteoarthritis: a minimum two-year follow-up study.The Journal of hand surgery, , 26 (1 ) ,109-14
Deitch, M A; Kiefhaber, T R; Comisar, B R; Stern, P J (1999. ) Dorsal fracture dislocations of the proximal interphalangeal joint: surgical complications and long-term results.The Journal of hand surgery, , 24 (5 ) ,914-23
Kiefhaber, T R; Stern, P J (1998. ) Fracture dislocations of the proximal interphalangeal joint.The Journal of hand surgery, , 23 (3 ) ,368-80
Giza, E; Stern, P J; Cualing, H (1997. ) Aggressive giant cell reparative granuloma of the metacarpal: a case report.The Journal of hand surgery, , 22 (4 ) ,732-6
Jolley, B J; Stern, P J; Starling, T (1997. ) Patterns of median nerve sensory innervation to the thumb and index finger: an anatomic study.The Journal of hand surgery, , 22 (2 ) ,228-31
Zachary, S V; Stern, P J (1995. ) Complications following AO/ASIF wrist arthrodesis.The Journal of hand surgery, , 20 (2 ) ,339-44
Lin, H H; Wyrick, J D; Stern, P J (1995. ) Proximal interphalangeal joint silicone replacement arthroplasty: clinical results using an anterior approach.The Journal of hand surgery, , 20 (1 ) ,123-32
Cantor, R M; Stern, P J; Wyrick, J D; Michaels, S E (1994. ) The relevance of ligament tears or perforations in the diagnosis of wrist pain: an arthrographic study.The Journal of hand surgery, , 19 (6 ) ,945-53
Jones, B F; Stern, P J (1994. ) Interphalangeal joint arthrodesis. Hand clinics, , 10 (2 ) ,267-75
Stern, P J; Gates, N T; Jones, T B (1993. ) Tension band arthrodesis of small joints in the hand.The Journal of hand surgery, , 18 (2 ) ,194-7
Kiefhaber, T R; Stern, P J (1992. ) Upper extremity tendinitis and overuse syndromes in the athlete. Clinics in sports medicine, , 11 (1 ) ,39-55
Yakuboff, K P; Kurtzman, L C; Stern, P J (1992. ) Acute management of thermal and electrical burns of the upper extremity. The Orthopedic clinics of North America, , 23 (1 ) ,161-9
Carrozzella, J C; Stern, P J; Murdock, P A (1989. ) The fate of failed bone graft surgery for scaphoid nonunions. The Journal of hand surgery, , 14 (5 ) ,800-6
Bruno, L P; Stern, P J; Wyrick, J D Skeletal changes after burn injuries in an animal model. The Journal of burn care & rehabilitation, , 9 (2 ) ,148-51
Kiefhaber, T R; Stern, P J; Grood, E S (1986. ) Lateral stability of the proximal interphalangeal joint. The Journal of hand surgery, , 11 (5 ) ,661-9
Stern, P J; Gula, D C (1986. ) Mycobacterium chelonei tenosynovitis of the hand: a case report. The Journal of hand surgery, , 11 (4 ) ,596-9
Lim, E V; Stern, P J (1986. ) Candida infection after implant arthroplasty. A case report. The Journal of bone and joint surgery. American volume, , 68 (1 ) ,143-5
Stern, P J (1984. ) Transscaphoid-lunate dislocation: a report of two cases. The Journal of hand surgery, , 9 (3 ) ,370-3
Stern, P J; Kreilein, J G; Kleinert, H E (1983. ) Neurovascular cutaneous flaps for the management of radiation-induced fingertip dermal necrosis. The Journal of hand surgery, , 8 (1 ) ,88-93
Drury, W; Stern, P J (1982. ) Froment's paper sign and Jeanne's sign-- unusual etiology. The Journal of hand surgery, , 7 (4 ) ,404-6
Stern, P J; Weinberg, S (1981. ) Pathological fracture of the radius through a cyst caused by pyrophosphate arthropathy. Report of a case. The Journal of bone and joint surgery. American volume, , 63 (9 ) ,1487-8
Stern, P J (1981. ) Stener lesion after lateral dislocation of the proximal interphalangeal joint--indication for open reduction. The Journal of hand surgery, , 6 (6 ) ,602-4
Stern, P J (1981. ) Preservation of digital length after traumatic bony loss. The Journal of hand surgery, , 6 (4 ) ,361-3
Stern, P J; Kutz, J E (1980. ) An unusual variant of the anterior interosseous nerve syndrome: a case report and review of the literature. The Journal of hand surgery, , 5 (1 ) ,32-4
Fritz, G R; Stern, P J; Dickey, M (1997. ) Complications following mucous cyst excision. Journal of hand surgery (Edinburgh, Scotland), , 22 (2 ) ,222-5
Caudle, R J; Heim, J M; Stern, P J (1989. ) Digital flexion contractures secondary to tophaceous gout. A report of three cases. Orthopedics, , 12 (5 ) ,731-5
Stern, P J; Ho, S (1987. ) Osteoarthritis of the proximal interphalangeal joint. Hand clinics, , 3 (3 ) ,405-13
Law, E J; Motz, S M; Stern, P J; MacMillan, B G (1983. ) Intraoperative brachial plexus injuries during reconstruction of the burned axilla. The Journal of hand surgery, , 8 (5 Pt 1 ) ,585-9
King, B A; Stern, P J; Kiefhaber, T R (2013. ) The incidence of trigger finger or de Quervain's tendinitis after carpal tunnel release.The Journal of hand surgery, European volume, , 38 (1 ) ,82-3
Mercado, E M; Lim, E V; Stern, P J; Aquino, N J (2001. ) Exchange nailing for failure of initially rodded tibial shaft fractures. Orthopedics, , 24 (8 ) ,757-62
Huish, S B; de La Paz, E M; Ellis, P R; Stern, P J (2001. ) Pyoderma gangrenosum of the hand: a case series and review of the literature.The Journal of hand surgery, , 26 (4 ) ,679-85
Stern, P J (2000. ) Management of fractures of the hand over the last 25 years.The Journal of hand surgery, , 25 (5 ) ,817-23
Reilly, K E; Stern, P J; Dale, J A (1999. ) Recurrent giant cell tumors of the tendon sheath.The Journal of hand surgery, , 24 (6 ) ,1298-302
Kono, M; Stern, P J (1998. ) The history of hand infections. Hand clinics, , 14 (4 ) ,511-8, vii
Russell, G V; Stern, P J (1998. ) The phylogeny of the wrist. American journal of orthopedics (Belle Mead, N.J.), , 27 (7 ) ,494-8
Reilly, K E; Linz, J C; Stern, P J; Giza, E; Wyrick, J D (1997. ) Osteomyelitis of the tubular bones of the hand.The Journal of hand surgery, , 22 (4 ) ,644-9
Bass, R L; Stern, P J; Nairus, J G (1996. ) High implant fracture incidence with Sutter silicone metacarpophalangeal joint arthroplasty.The Journal of hand surgery, , 21 (5 ) ,813-8
Clawson, M C; Stern, P J (1991. ) The distal radioulnar joint complex in rheumatoid arthritis: an overview. Hand clinics, , 7 (2 ) ,373-81
Charney, M A; Stern, P J (1991. ) Digital ischemia in clandestine intravenous drug users. The Journal of hand surgery, , 16 (2 ) ,308-10
Stern, P J (1990. ) Tendinitis, overuse syndromes, and tendon injuries. Hand clinics, , 6 (3 ) ,467-76
Stern, P J (1989. ) Extensor tenotomy: a technique for correction of posttraumatic distal interphalangeal joint hyperextension deformity. The Journal of hand surgery, , 14 (3 ) ,546-9
Polio, J L; Stern, P J (1989. ) Digital nerve calcification in CREST syndrome. The Journal of hand surgery, , 14 (2 Pt 1 ) ,201-3
Carrozzella, J; Stern, P J (1988. ) Treatment of comminuted distal radius fractures with pins and plaster. Hand clinics, , 4 (3 ) ,391-7
Wyrick, J D; Stern, P J; Bruno, L P; Alexander, J W (1988. ) The inhibition of skeletal changes in a rat burn model with a local muscle flap. Plastic and reconstructive surgery, , 81 (2 ) ,246-50
Caudle, R J; Stern, P J (1987. ) Severe open fractures of the tibia. The Journal of bone and joint surgery. American volume, , 69 (6 ) ,801-7
Stern, P J; Wieser, M J; Reilly, D G (1987. ) Complications of plate fixation in the hand skeleton. Clinical orthopaedics and related research, , (214 ) ,59-65
Bilbo, J T; Stern, P J (1986. ) The first dorsal interosseous muscle: an anatomic study. The Journal of hand surgery, , 11 (5 ) ,748-50
Stern, P J; Phillips, D (1986. ) Phalangeal osteochondroma: an unusual cause of swan-neck deformity. The Journal of hand surgery, , 11 (1 ) ,70-3
Stern, P J; Lee, A F (1985. ) Open dorsal dislocations of the proximal interphalangeal joint. The Journal of hand surgery, , 10 (3 ) ,364-70
Stern, P J; Mattingly, D A; Pomeroy, D L; Zenni, E J; Kreig, J K (1984. ) Intramedullary fixation of humeral shaft fractures. The Journal of bone and joint surgery. American volume, , 66 (5 ) ,639-46
McDonough, J J; Stern, P J (1983. ) Modified 69 blade for tenolysis. The Journal of hand surgery, , 8 (5 Pt 1 ) ,610-1
Stern, P J; Staneck, J L; McDonough, J J; Neale, H W; Tyler, G (1983. ) Established hand infections: a controlled, prospective study. The Journal of hand surgery, , 8 (5 Pt 1 ) ,553-9
Stern, P J; Drury, W J (1983. ) Complications of plate fixation of forearm fractures. Clinical orthopaedics and related research, , (175 ) ,25-9
Stern, P J; Vice, M (1983. ) Compression of the deep branch of the ulnar nerve--a case report. The Journal of hand surgery, , 8 (1 ) ,72-4
Stern, P J; Nyquist, S R (1982. ) Macrodactyly in ulnar nerve distribution associated with cubital tunnel syndrome. The Journal of hand surgery, , 7 (6 ) ,569-71
Stern, P J; Lister, G D Pollicization after traumatic amputation of the thumb. Clinical orthopaedics and related research, , (155 ) ,85-94
Dela Rosa, T L; Vance, M C; Stern, P J (2004. ) Radiographic optimization of the Eaton classification.Journal of hand surgery (Edinburgh, Scotland), , 29 (2 ) ,173-7
Culp, J A; Hartigan, B J; Stern, P J (2001. ) A brief note. Ask yourself, why? A cost effective look at routine pathologic examination of specimens using the trapezium. The Journal of bone and joint surgery. American volume, , 83-A (5 ) ,722-4
Karunakar, M A; Cha, P; Stern, P J (1999. ) Distal biceps ruptures. A followup of Boyd and Anderson repair. Clinical orthopaedics and related research, , (363 ) ,100-7
Kann, S E; Jacquemin, J; Stern, P J (1997. ) Simulators of hand infections. Instructional course lectures, , 46 ,69-82
Krakauer, J D; Stern, P J (1996. ) Hinged device for fractures involving the proximal interphalangeal joint. Clinical orthopaedics and related research, , (327 ) ,29-37
Ferree, B A; Stern, P J; Jolson, R S; Roberts, J M; Kahn, A (1993. ) Deep venous thrombosis after spinal surgery. Spine, , 18 (3 ) ,315-9
Stern, P J (1990. ) Selected acute infections. Instructional course lectures, , 39 ,539-46
Schneider, H J; Weiss, M A; Stern, P J (1987. ) Silicone-induced erosive arthritis: radiologic features in seven cases.AJR. American journal of roentgenology, , 148 (5 ) ,923-5
McDonough, J J; Stern, P J; Alexander, J W (1987. ) Management of animal and human bites and resulting human infections. Current clinical topics in infectious diseases, , 8 ,11-36
Merhar, G L; Clark, R A; Schneider, H J; Stern, P J (1986. ) High-resolution computed tomography of the wrist in patients with carpal tunnel syndrome. Skeletal radiology, , 15 (7 ) ,549-52
Stern, P J; Neale, H W; Carter, W; MacMillan, B G (1985. ) Classification and management of burned thumb contractures in children. Burns, including thermal injury, , 11 (3 ) ,168-74
Stern, P J; MacMillan, B G (1983. ) Reconstruction of the burned thumb by metacarpal lengthening. Burns, including thermal injury, , 10 (2 ) ,127-30
Lowery, C E; Stern, P J (1983. ) Septic dislocation of the hip with extension of emphysema. Clinical orthopaedics and related research, , (178 ) ,241-3
Kreilein, J G; Stern, P J (1982. ) A homemade flexible teflon tendon snare. Plastic and reconstructive surgery, , 69 (4 ) ,705-6
Stern, P J; Watts, H G (1979. ) Osteonecrosis after renal transplantation in children. The Journal of bone and joint surgery. American volume, , 61 (6A ) ,851-6
Stern, P J; Kleinert, J M; Dabezies, E J (1983. ) To the Editor/Author's Comment.Orthopedics, , 6 (10 ) ,1244
Berling, Stephen E; Kiefhaber, Thomas R; Stern, Peter J (2015. ) Hardware-related complications following radiocarpal arthrodesis using a dorsal plate.Journal of wrist surgery, , 4 (1 ) ,56-60
Stern, Peter J (2015. ) In reply.The Journal of hand surgery, , 40 (1 ) ,192
Osterman, Meredith; Draeger, Reid W; Drager, Reid W; Stern, Peter J (2014. ) In reply.The Journal of hand surgery, , 39 (12 ) ,2550
Draeger, Reid W; Stern, Peter J (2014. ) The inverted pyramid sign and other eponymous signs of ulnar nerve palsy.The Journal of hand surgery, , 39 (12 ) ,2517-20; quiz 2521
Larson, Timothy B; Stern, Peter J (2014. ) Reduction and association of the scaphoid and lunate procedure: short-term clinical and radiographic outcomes.The Journal of hand surgery, , 39 (11 ) ,2168-74
Draeger, Reid W; Stern, Peter J (2014. ) Patient-centered care in medicine and surgery: guidelines for achieving patient-centered subspecialty care.Hand clinics, , 30 (3 ) ,353-9, vii
Kang R.;Stern P. (05-01-2002. ) Fracture dislocations of the proximal interphalangeal joint.Journal of the American Society for Surgery of the Hand, , 2 (2 ) ,47-59
Smith A.;Hartigan B.J.;Stern P.J.;Kiefhaber T.R. (07-01-2002. ) Comparing results of surgical treatments for thumb carpometacarpal osteoarthritis [2] .Journal of Bone and Joint Surgery - Series A, , 84 (7 ) ,1275-1276
Forseth M.;Stern P. (09-01-2002. ) Management of complications of carpal tunnel release.Atlas of Hand Clinics, , 7 (2 ) ,309-316
Goldfarb C.;Stern P. (12-01-2002. ) Indications and techniques for thumb carpometacarpal arthrodesis.Techniques in Hand and Upper Extremity Surgery, , 6 (4 ) ,178-184
Goldfarb C.;Stern P. (02-01-2003. ) Low ulnar nerve palsy.Journal of the American Society for Surgery of the Hand, , 3 (1 ) ,14-26
Stern P. (05-01-2003. ) Conservative treatment reduceded pain and was as effective as sutures in hand lacerations .Journal of Bone and Joint Surgery - Series A, , 85 (5 ) ,974
Perlow D.;Perlow S.;Stern P. (09-01-2003. ) Incidence of wrong-site surgery among hand surgeons [2] (multiple letters) .Journal of Bone and Joint Surgery - Series A, , 85 (9 ) ,1849
Warwick D.;Goerge M.;Stern P.;Kiefhaber T. (06-01-2005. ) Letters to the editor (multiple letters) [4].Journal of Hand Surgery, , 30 (3 ) ,330
Hentz R.;Meals R.;Stern P.;Manske P. (09-01-2005. ) Levels of evidence and the Journal of Hand Surgery.Journal of Hand Surgery, , 30 (5 ) ,891-892
Madhav T.;Stern P. (07-01-2007. ) Current opinions in orthopaedics: Advances in joint replacement in the hand and wrist.Current Opinion in Orthopaedics, , 18 (4 ) ,352-357
Chiari C.;Trieb K.;Goldfarb C.;Stern P. (08-01-2004. ) Metacarpophalangeal joint arthroplasty in rheumatoid arthritis [8] (multiple letters) .Journal of Bone and Joint Surgery - Series A, , 86 (8 ) ,1832-1833
Calfee R.;Stern P. (03-01-2009. ) Proximal row carpectomy.Techniques in Orthopaedics, , 24 (1 ) ,62-68
Calfee R.;Fynn-Thompson E.;Stern P. (10-01-2009. ) Surgeon bias in the medical record.Orthopedics, , 32 (10 ) ,
Chung K.;Cooney W.;Hentz V.;James M.;Meals R.;Newmeyer W.;Peimer C.;Stern P. (12-01-2010. ) Paul R. Manske, MD Editor-in-Chief, Journal of Hand Surgery, 1996-2010.Journal of Hand Surgery, , 35 (12 ) ,1923-1924
Elfar J.;Stern P. (02-01-2011. ) Proximal row carpectomy for scapholunate dissociation.Journal of Hand Surgery: European Volume, , 36 (2 ) ,111-115
Choudhry I.;Wilson J.;Stern P. (06-01-2012. ) Metallosis following silicone metacarpophalangeal joint arthroplasties with grommets: Case report.Hand, , 7 (2 ) ,207-209
Elfar J.;Foad M.;Foad S.;Stern P. (09-01-2012. ) A cost analysis of staged and simultaneous bilateral carpal tunnel release.Hand, , 7 (3 ) ,327-332
Grawe B.;Heincelman C.;Stern P. (12-01-2012. ) Functional results of the Darrach procedure: A long-term outcome study.Journal of Hand Surgery, , 37 (12 ) ,2475-2480
Shah C.;Stern P. (03-01-2013. ) Scapholunate advanced collapse (SLAC) and scaphoid nonunion advanced collapse (SNAC) wrist arthritis.Current Reviews in Musculoskeletal Medicine, , 6 (1 ) ,9-17
Wall L.;Stern P. (03-01-2013. ) Clinical and radiographic outcomes of metacarpophalangeal joint pyrolytic carbon arthroplasty for os.Journal of Hand Surgery, , 38 (3 ) ,544
Mangelson J.;Stern P.;Abzug J.;Chang J.;Osterman A. (07-17-2013. ) Complications following dislocations of the proximal interphalangeal joint .Journal of Bone and Joint Surgery - Series A, , 95 (14 ) ,1326-1332
Meyer C.;Chang J.;Stern P.;Osterman A.;Abzug J. (08-21-2013. ) Complications of distal radial and scaphoid fracture treatment.Journal of Bone and Joint Surgery - Series A, , 95 (16 ) ,1517-1526
Stern P. (06-19-2013. ) Open carpal tunnel release: A home-run procedure: Commentary on an article by Dexter L. Louie, BA, e.Journal of Bone and Joint Surgery - Series A, , 95 (12 ) ,E881-E882
Draeger R.;Stern P. (01-01-2014. ) Patient-centered care in medicine and surgery: Guidelines for achieving patient-centered subspecialt.Hand Clinics, , 30 (3 ) ,353-359
Osterman M.;Draeger R.;Stern P. (01-01-2014. ) Acute hand infections.Journal of Hand Surgery, , 39 (8 ) ,1628-1635
Calfee R.P.;Stern P.J. (11-01-2009. ) Proximal row carpectomy .Principles and Practice of Wrist Surgery, , 403-410
Stern P. (01-01-2015. ) In reply.Journal of Hand Surgery, , 40 (1 ) ,192
Peelman J.;Markiewitz A.;Kiefhaber T.;Stern P. (03-24-2015. ) Splintage in the treatment of sagittal band incompetence and extensor tendon subluxation.Journal of Hand Surgery: European Volume, , 40 (3 ) ,287-290
Larson T.;Stern P. (01-01-2015. ) In Reply.Journal of Hand Surgery, , 40 (3 ) ,634
Bloom M.;Stern P. (12-01-1983. ) Carpometacarpal joints of fingers: Their dislocation and fracture-dislocation .Orthopaedic Review, , 12 (9 ) ,77-82
Ho S.;Stern P.;Alexander J.;Bruno L.;Wyrick J.;Waymack J. (12-01-1987. ) Relationship of prostaglandin E2 to pathologic new bone formation in a burn model .Surgical Forum, , 38 ,540-542
Kann S.F.;Jacquemin J.B.;Stern P.J. (01-01-1996. ) Simulators of hand infections .Journal of Bone and Joint Surgery - Series A, , 78 (7 ) ,1114-1128
Meals R.;Newmeyer W.;Stern P.;Manske P. (01-01-1999. ) Clarity, precision, and the Journal of Hand Surgery.Journal of Hand Surgery, , 24 (3 ) ,433-434
Evans H.A.;Donnelly L.F.;Johnson N.D.;Blebea J.S.;Stern P.J. (12-01-1997. ) Fibrolipoma of the median nerve: MRI .Brain and Language, , 52 (4 ) ,304-307
Starr B.W.;Lee D.S.;Stern P.J. (04-01-2020. ) Anatomy of the Posterior Antebrachial Cutaneous Nerve, Revisited.Journal of Hand Surgery, , 45 (4 ) ,360.e1-360.e4
Stern Peter J (2016. ) Wide Awake Hand Surgery .JHS, , 41 (9 ) ,
Ovalle F.;Dembinski D.;Yalamanchili S.;Minkara A.;Stern P.J. (01-01-2020. ) Hand and Upper Extremity Infections in Intravenous Drug Users: Epidemiology and Predictors of Outcom.Journal of Hand Surgery, ,
Waljee Jennifer F, Ladd Amy, MacDermid Joy C, Rozental Tamara D, Wolfe Scott W, Benson Leon S, Calfee Ryan P, Dennison David G, Hanel Douglas P, Herzberg Guillaume, Hotchkiss Robert; Jupiter Jesse B, Kaufmann Robert A, Lee Steve K, Ozer Kagan, Ring David C, Ross Mark, Stern Peter J (2016. ) A Unified Approach to Outcomes Assessment for Distal Radius Fractures .JHS, , 41 (4 ) ,
Zeng W.;Osterman M.;Stern P.J. (07-01-2019. ) Inflammatory Reactions to Xenogenic Nerve Wraps: A Report of Three Cases.JBJS case connector, , 9 (3 ) ,e0302
Ivy AD, Stern PJ (2016. ) Hamate Hook and Pisiform Fractures .Orthopaedic Journal of Sports Medicine, , 24 (2 ) ,
Stern P.J. (08-01-2018. ) Rehabilitation Protocols After Basal Joint Surgery: All over the Map: Commentary on an article by Do.The Journal of bone and joint surgery. American volume, , 100 (15 ) ,e106
Waljee, Jennifer F; Ladd, Amy; MacDermid, Joy C; Rozental, Tamara D; Wolfe, Scott W; Benson, Leon S; Calfee, Ryan P; Dennison David G; Hanel, Douglas P; Herzberg, Guyillaume; Hotchkiss, Robert; Jupiter, Jesse B; Kaufmann, Robert A; Lee, Steve K; Ozer Kagan; Ring David C; Ross, Mark; Stern Peter J (2016. ) A unified Approach to Outcomes Assessment for Distal Radius Fractures .JHS, , 41 (4 ) ,
Draeger R.;Stern P. (01-01-2016. ) Recurrent Dupuytren contracture treated with fasciectomy and skin grafting.Dupuytren's Contracture: A Clinical Casebook, , 253-266
Gaspar M.;Wilbur D.;Stern P.;Culp R. (03-01-2017. ) Modified Long Toe Extensor Tendon Harvest for Use as Intercalary Graft in Upper Extremity Reconstruc.Journal of Hand Surgery, , 42 (3 ) ,e209-e213
Draeger R.;Stern P. (01-01-2016. ) Surgical fasciotomy for Dupuytren contracture.Dupuytren's Contracture: A Clinical Casebook, , 83-95
Honeycutt P.;Jernigan E.;Rummings W.;Stern P.;Draeger R. (03-01-2017. ) Volar Anatomy of the Proximal Phalanx: Implications for Screw Length Selection for Fixation of Shaft.Journal of Hand Surgery, , 42 (3 ) ,e149-e157
Osterman M.;Drager R.;Stern P. (01-01-2015. ) Erratum: The anatomy of deep hand space infections: The deep thenar space (Journal of Hand Surgery (.Journal of Hand Surgery, , 40 (2 ) ,417
Stern P. (09-01-2016. ) Commentary on 'Intramedullary headless screw fixation for fractures of the proximal and middle phala.Journal of Hand Surgery: European Volume, , 41 (7 ) ,695
Herndon J.H.;Rorabeck C.H.;Spengler D.M.;Hanley E.N.;Weinstein S.L.;Gelberman R.H.;Stern P.J.;Primis L.;Simon M.A. (04-01-2010. ) New CEO/publisher and editor-in-chief.Journal of Bone and Joint Surgery - Series A, , 92 (4 ) ,791
Ivy A.;Stern P. (06-01-2016. ) Hamate Hook and Pisiform Fractures.Operative Techniques in Sports Medicine, , 24 (2 ) ,94-99
Ovalle, Fernando; Dembinski, Doug; Yalamanchili, Suma; Minkara, Anas; Stern, Peter J (2020. ) Hand and Upper Extremity Infections in Intravenous Drug Users: Epidemiology and Predictors of Outcomes.The Journal of hand surgery, , 45 (6 ) ,503-511
Waljee J.;Ladd A.;MacDermid J.;Rozental T.;Wolfe S.;Benson L.;Calfee R.;Dennison D.;Hanel D.;Herzberg G.;Hotchkiss R.;Jupiter J.;Kaufmann R.;Lee S.;Ozer K.;Ring D.;Ross M.;Stern P. (04-01-2016. ) A Unified Approach to Outcomes Assessment for Distal Radius Fractures.Journal of Hand Surgery, , 41 (4 ) ,565-573
Côté, Pierre; Bussières, André; Cassidy, J David; Hartvigsen, Jan; Kawchuk, Greg N; Leboeuf-Yde, Charlotte; Mior, Silvano; Schneider, Michael (2020. ) A united statement of the global chiropractic research community against the pseudoscientific claim that chiropractic care boosts immunity.Chiropractic & manual therapies, , 28 (1 ) ,21
Little K.;Stern P. (03-28-2012. ) Scapholunate advanced collapse (SLAC) reconstruction: Four-corner arthrodesis with headless screws .Master Techniques in Orthopaedic Surgery: The Wrist: Third Edition, ,
Adams, Julie E; Kaplan, Jesse; Rosenbaum, Joseph A; Sotereanos, Dean G; Stern, Peter J; Rosenwasser, Melvin Paul (2020. ) Scapholunate Ligament Injury: Management Strategies From Occult Injury to Arthritis. Instructional course lectures, , 69 ,331-346
Stern P. (12-21-2011. ) Complications of distal radius fractures (excluding nerve injury) .The Wrist: Diagnosis and Operative Treatment: Second Edition, ,
Batley, Sarah; Aartun, Ellen; Boyle, Eleanor; Hartvigsen, Jan; Stern, Paula J; Hestbæk, Lise (2019. ) The association between psychological and social factors and spinal pain in adolescents.European journal of pediatrics, , 178 (3 ) ,275-286
Smidt, Kevin P; Stern, Peter J; Kiefhaber, Thomas R (2018. ) Atypical Mycobacterial Infections of the Upper Extremity.Orthopedics, , 41 (3 ) ,e383-e388
Kitzmiller, W John; Stern, Peter J (2015. ) Accredited Fellowships: Playing by the Rules.Plastic and reconstructive surgery. Global open, , 3 (3 ) ,e353
Dailey, Steven K; Miller, Ashley R; Kakazu, Rafael; Wyrick, John D; Stern, Peter J (2018. ) The Effectiveness of Mini-C-Arm Fluoroscopy for the Closed Reduction of Distal Radius Fractures in Adults: A Randomized Controlled Trial.The Journal of hand surgery, ,
Elfar, John C; Foad, Mohab B; Foad, Susan L; Stern, Peter J (2012. ) A cost analysis of staged and simultaneous bilateral carpal tunnel release.Hand (New York, N.Y.), , 7 (3 ) ,327-32
To, Philip; McClary, Kaylan N; Sinclair, Micah K; Stout, Brittany A; Foad, Mohab; Hiratzka, Shannon; Stern, Peter J (2017. ) The Accuracy of Common Hand Injections With and Without Ultrasound: An Anatomical Study.Hand (New York, N.Y.), , 12 (6 ) ,591-596
Archdeacon, Michael T; Stern, Peter J (2006. ) Level-I orthopaedic trauma care: a model for longevity.The Journal of bone and joint surgery. American volume, , 88 (10 ) ,2305-9
Honeycutt, P Barrett; Jernigan, Edward W; Rummings, Wayne A; Stern, Peter J; Draeger, Reid W (2017. ) Volar Anatomy of the Proximal Phalanx: Implications for Screw Length Selection for Fixation of Shaft Fractures.The Journal of hand surgery, , 42 (3 ) ,e149-e157
Hamilton, Stephen C; Stern, Peter J; Fassler, Paul R; Kiefhaber, Thomas R (2006. ) Mini-screw fixation for the treatment of proximal interphalangeal joint dorsal fracture-dislocations.The Journal of hand surgery, , 31 (8 ) ,1349-54
Franko, Orrin I; Stern, Peter J (2017. ) Use and Effectiveness of Ethyl Chloride for Hand Injections.The Journal of hand surgery, , 42 (3 ) ,175-181.e1
Tuttle, Harrison G; Olvey, Scott P; Stern, Peter J (2006. ) Tendon avulsion injuries of the distal phalanx.Clinical orthopaedics and related research, , 445 ,157-68
Gaspar, Michael P; Wilbur, Danielle M; Stern, Peter J; Culp, Randall W (2017. ) Modified Long Toe Extensor Tendon Harvest for Use as Intercalary Graft in Upper Extremity Reconstruction.The Journal of hand surgery, , 42 (3 ) ,e209-e213
Vance, Michael C; Hernandez, Jon D; Didonna, Michael L; Stern, Peter J (2005. ) Complications and outcome of four-corner arthrodesis: circular plate fixation versus traditional techniques.The Journal of hand surgery, , 30 (6 ) ,1122-7
Stern, P J (2016. ) Commentary on 'Intramedullary headless screw fixation for fractures of the proximal and middle phalanges in the digits of the hand: a review of 31 consecutive fractures' and 'Treatment of proximal phalangeal fractures with an antegrade intramedullary screw: a cadaver study'.The Journal of hand surgery, European volume, , 41 (7 ) ,695
Stern, Peter J (2002. ) Generational differences.The Journal of hand surgery, , 27 (2 ) ,187-94
Casstevens, E Christopher; Calfee, Ryan P; Stern, Peter J Traumatic Divergent Elbow Dislocation in an Adult with an Associated Fracture of the Distal Part of the Humeral Shaft and an Open Perilunate Dislocation: A Case Report.JBJS case connector, , 2 (4 ) ,e61
Goebel, S X; Rasi, L M; Stern, P J (2000. ) Multiple epidermal inclusion cysts in a patient with rheumatoid arthritis: a case report.The Journal of hand surgery, , 25 (4 ) ,768-71
Britt, L D; Sachdeva, Ajit K; Healy, Gerald B; Whalen, Thomas V; Blair, Patrice Gabler (2009. ) Resident duty hours in surgery for ensuring patient safety, providing optimum resident education and training, and promoting resident well-being: a response from the American College of Surgeons to the Report of the Institute of Medicine, "Resident Duty Hours: Enhancing Sleep, Supervision, and Safety".Surgery, , 146 (3 ) ,398-409
Roush, T F; Stern, P J (2000. ) Results following surgery for recurrent Dupuytren's disease.The Journal of hand surgery, , 25 (2 ) ,291-6
Deitch, M A; Stern, P J (1998. ) Ulnocarpal abutment. Treatment options. Hand clinics, , 14 (2 ) ,251-63
Evans, H A; Donnelly, L F; Johnson, N D; Blebea, J S; Stern, P J (1997. ) Fibrolipoma of the median nerve: MRI.Clinical radiology, , 52 (4 ) ,304-7
Fassler, P R; Stern, P J; Kiefhaber, T R (1993. ) Asymptomatic SLAC wrist: does it exist?.The Journal of hand surgery, , 18 (4 ) ,682-6
Stern, P J; Fulton, D B (1992. ) Distal interphalangeal joint arthrodesis: an analysis of complications.The Journal of hand surgery, , 17 (6 ) ,1139-45
Bamberger, H B; Stern, P J; Kiefhaber, T R; McDonough, J J; Cantor, R M (1992. ) Trapeziometacarpal joint arthrodesis: a functional evaluation.The Journal of hand surgery, , 17 (4 ) ,605-11
Stern, P J; Roman, R J; Kiefhaber, T R; McDonough, J J (1991. ) Pilon fractures of the proximal interphalangeal joint.The Journal of hand surgery, , 16 (5 ) ,844-50
Cirrincione, C; Stern, P J (1991. ) The abductor digiti minimi muscle flap: an adjunct in the treatment of metacarpal osteomyelitis.The Journal of hand surgery, , 16 (5 ) ,824-7
Graham, T J; Stern, P J; True, M S (1990. ) Classification and treatment of postburn metacarpophalangeal joint extension contractures in children.The Journal of hand surgery, , 15 (3 ) ,450-6
Stern, P J; Law, E J; Benedict, F E; MacMillan, B G (1985. ) Surgical treatment of elbow contractures in postburn children.Plastic and reconstructive surgery, , 76 (3 ) ,441-6
Billmire, D A; Neale, H W; Stern, P J (1984. ) Acute management of severe hand injuries.The Surgical clinics of North America, , 64 (4 ) ,683-97
Neale, H W; Stern, P J; Kreilein, J G; Gregory, R O; Webster, K L (1983. ) Complications of muscle-flap transposition for traumatic defects of the leg.Plastic and reconstructive surgery, , 72 (4 ) ,512-7
Stern, P J; Amin, A K; Neale, H W (1983. ) Early joint and tendon reconstruction for a degloving injury to the dorsum of the hand.Plastic and reconstructive surgery, , 72 (3 ) ,391-6
Mattingly, D A; Stern, P J Bilateral subtalar dislocations. A case report. Clinical orthopaedics and related research, , (177 ) ,122-4
Glogovac, Georgina; Perry, Allison K; Wigton, Michael D; Stern, Peter J (2020. ) Treatment Modality of Distal Ulnar Head and Neck Fractures Associated With Operatively Treated Distal Radius Fractures Does Not Affect Outcomes.Hand (New York, N.Y.), , 1558944720922923
Hussain, Haroon M; Roth, Alexander L; Sultan, Assem A; Anis, Hiba K; Stern, Peter J (2020. ) Nonunion and Reoperation Following Proximal Interphalangeal Joint Arthrodesis and Associated Patient Factors.Hand (New York, N.Y.), , 1558944720939196
Post Graduate Training and Education
1970-1972 Surgical Internship, 1 year surgery residency, Beth Israel Hospital, , Boston, MA
1975-1977 Residency, Orthopaedic, Harvard , , Boston, MA
1977-1978 Fellowship, Hand Surgery with Harold E. Kleinart, MD, Louisville, KY
Academic - University of Cincinnati College of Medicine
231 Albert Sabin Way
Cincinnati   Ohio, 45267
Phone: 513-558-4516
Fax: 513-558-2220
peter.stern@uc.edu