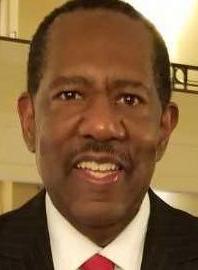 Gregory Stewart
Asst Professor - Visiting
PhD: Ohio University (Educational Leadership )
Master's of Social Work : University of Cincinnati
Master of Science : Miami University (Counseling )
Bachelor of Social Work : University of Cincinnati
Research and Practice Interests
2022  https://local12.com/news/local/experts-worry-about-rise-in-gambling-addiction-in-ohio-as-legalized-sports-betting-begins-wagers-bet-sport-athletics-gambling-treatment-prevention-predatory-smartphones-fanduel-draft-kings-problem-mental-health-challenges-statewide-cincinnati-ohio#
2022 https://www.ohbets.com/university-cincinnati-gambling-treatment-curriculum/
2020    Stewart, G, Bi3 Foundation, to enhance Technology use for Evanston Community Council Food Pantry, $5000 (Dec)
2020    Stewart, G., HealthPATH Foundation of Ohio, Age-Friendly Communities for Evanston Community Council, $8000 (May)
2020    Stewart, G., Greater Cincinnati Foundation, for Evanston Community Council ($10,000) Employment Resource Center and ($15,000) for Evanston Food Pantry for TOTAL OF $25,000 (March)
2020    Stewart, G., HealthPATH Foundation of Ohio, to establish Evanston Community Council Emergency Food Pantry $5000 (Feb)
 
Positions and Work Experience
2017 -2022 Visiting Assistant Professor of Social Work, Miami University, Developed and implemented new course Spring 2019 – Spring 2022, FSW 491 - Introduction to Chemical Dependency (3) - This course covers the nature and progression of chemical abuse and dependency and its effects on the individual, family, and society. Course includes strategies for intervention and treatment. (open to non-degree and degree seeking students) STUDENT OUTCOMES • Assisted dozens of students from a variety of majors in earning and maintaining Ohio Chemical Dependency Counselor Assistant credential • Assisted students from a variety of majors in obtaining employment in treatment agencies and admission to graduate school • Assisted students in application for Ohio Certified Prevention Registered Applicant • Assist students in finding placement agency to complete 100 hours for Ohio Certified Prevention Specialist Assistant FSW 312, Human Behavior in the Social Environment FSW 206, Social Welfare: Impact on Diverse Groups FSW 201, Introduction to Social Work 2018-2022, Advisor, Regional Social Work Organization affiliated with National Association for Social Workers, Ohio Chapter , Miami University , Hamilton, Ohio
2022 - Visiting Assistant Professor of Social Work, TEACHING Human Behavior in the Social Environment I - SW-3040-35 Human Behavior in the Social Environment II - SW-3041-35 Introduction to Generalist Social Work Practice - SW-3050-35 Policy Implications of Mental Health Social Work Practice: Negotiating the System – SW8060 GRANT Sept 2022- June 2023, Ohio Department of Mental Health Addiction Services, Problem Gambling Service Consultation Grant to expand Gambling Disorder education and treatment in southwest Ohio through workforce development of alumni, students and community engagement., University of Cincinnati,
11-27-2012 -06-30-2017 Associate Professor, Human Services Program Coordinator, Founding coordinator of the Human Services program established in Spring 2013. Program became one of fastest growing majors at Gateway with over 170 majors in Spring 2017. The HMS major was the number one Gateway program for students transferring to Northern Kentucky University. Established transfer pathways for students to Indiana Wesleyan University (Social Work, Human Services or Addiction Counseling), Lindsey Wilson College (Human Services), Mount St. Joseph University (Social Work), Union Institute & University (Social Work) and University of Cincinnati (Social Work or Substance Abuse Counseling). Established and coordinated student placement for service learning or internship at over 90 non-profit agencies or schools in northern Kentucky or Cincinnati. HMS 250, Clinical Practice in Human Services HMS 104, Group Dynamics for Human Services HMS 102, Values of Human Services in a Contemporary Society HMS 101, Human Services Survey SWK 124, Introduction to Social Services , Gateway Community and Technical College , Covington, Kentucky
Grant: #31.10.00 Investigators:Stewart, Gregory 09-01-2005 -07-31-2010 Kettering Foundation Community Problem Solving Role:PI $403,750.00 Active Level:Private Non-Profit
Grant: #PGN Ohio 4058 Investigators:Stewart, Gregory 09-26-2022 -06-30-2023 Ohio Department of Mental Health and Addiction Services Problem Gambling Service Consultation Program Role:PI 15000.00 Hold Level:Ohio, State of
Invited Presentations
(2005. ) Developmental education policy and practices at American Universities .Association of University Administrators, Coventry, England.
(2006. ) Underprepared student population and how post secondary institutions are addressing the needs of these students .Greater Cincinnati College Access Network's Annual Conference,
(2006. ) American Higher Education .Association of University Administrators, Belfast, Ireland.
(2008. ) Youth Transitioning from Foster Care to College .Ohio ACT Conference , Columbus, Ohio .
(2022. ) Importance of Mentors in Attainment of Highest Degree .2U/edX Educators Conference,
2016 Gateway2NKU, Two Degrees, One Path Award Recognition of Outstanding Service to Students and Support of the Gateway2NKU Program, Gateway Community & Technical College and Northern Kentucky University Status:Recipient Level:University Type:Recognition
2016 Distinguished Alumni Award College of Allied Health Sciences, University of Cincinnati
2016 Make a Difference Award English language Learning Foundation
2015 School of Social Work Distinguished Alumni Award University of Cincinnati
2014 Outstanding Service Award National Association of Social Workers, Ohio Chapter
2006 Nuestra Familia Award In recognition of outstanding service for the Hispanic Community in the State of Ohio, The Ohio Commission on Hispanic/Latino Affairs, Columbus, Ohio
2010 Diversity Award League of United Latin American Citizens, Cincinnati Chapter
2006 Outstanding Service Award Center for Access and Transition, University of Cincinnati
2002 Bridge Builder Award, Cincinnati/Hamilton County Community Action Agency
2002 Lamplighter Torch Award, Presidential Ambassadors, Northern Kentucky University
2002 President's Award, Black Faculty and Staff Association of Northern Kentucky University
2002 Honorable Order of Kentucky Colonels
2001 Citation from The House of Representatives of the Commonwealth of Kentucky
2001 Martin Luther King, Jr. Service Award, Student Government Association, Northern Kentucky University
2007 Service Award, In recognition of outstanding accomplishments in promoting diversity in the workplace and community on behalf of the Hispanic/Latino community, Santa Maria Community Services
2021 Nominated for Outstanding Professor Award for the 2020-2021 academic year, Miami University
2022 funded by Ohio Prevention Action Alliance to become a Certified QPR Gatekeeper Instructor (2022-2025) to deliver the Question, Persuade, Refer (QPR) suicide prevention training
2023 Scholarship, CADCA 33rd Annual National Leadership Forum Jan. 30-Feb. 2, 2023, Prevention Action Alliance, with support from Ohio Department of Mental Health and Addiction Services, one of 20 fully funded participants to attend Conference. Stipend of $3200 will cover registration, travel, lodging, per diem, and transportation around Washington, D.C.
HealthPath Foundation of Ohio (Community Connections Volunteer Grant Reviewer ) 2021
Butler County Suicide Prevention Coalition Member 2021
GRAD Cincinnati Board Member 2022
Mentoring conference, The University of New Mexico (conference session presentation Peer Reviewer ) 2021
Human Services Advisory Commission (HSAC) 2010 -2016
United Way of Greater Cincinnati (Youth Achieve Impact Council ) 2009 -2013
Midwest Human Service Organization Conference (Proposal Reviewer ) 2016
National Organization for Human Services (Conference Session Presentations ) Review Board/Panel 2022
Evanston Community Council President 01-2019 -01-2021
Cuyahoga Problem Gambling Coalition Member 2021
(Peer Reviewer ) 2021 -2022
Post Graduate Training and Education
2007US – Cambodia Joint Conference on Social Work Delegation, Phnom Penh, Cambodia
Social Work; Human Services; Prevention Education; Higher Education Administration; Mentoring; Management; Leadership; Human Resources Talent Acquisition; Marketing
Member NATIONAL ASSOCIATION OF SOCIAL WORKERS • 2018 - present, NASW Ohio Chapter nominator for awards • 2017-18, NASW Ohio Chapter, President, Board of Directors; as Board President, established NASW Ohio Chapter, 2017-18 Associate Degree (PreSocial Work) Engagement Committee (state-wide) to engage faculty and pre-social work students in their professional development and as a strategy for long-term NASW membership growth. The initiative was proposed to and approved by the NASW National Board of Directors and was implemented nation-wide • 2016-18, NASW Ohio Political Action for Candidate Election (PACE) Committee Chair, grew membership engagement in all 8 regions of Ohio • 2016-17, NASW Ohio Chapter, President-elect • 2017, NASW Ohio Chapter, member NASW Delegate Assembly, decision-making body through which NASW members set broad organizational policy, establish program priorities, and develop a collective stance on public and professional issues • 2014-16 elected and served as NASW Ohio Chapter Region 6 Director, 700 social workers in Adams, Brown, Butler, Clermont, Clinton, Hamilton, Highland, Lawrence, Pike, Scioto, and Warren counties in southwest Ohio • 2009-10 & 2004-05, Chaired, Continuing Education Committee, Region VI, Ohio Chapter of NASW • 2005 Annual Awards Reception Committee, Region VI, Ohio Chapter of NASW • 2004 Nomination Committee Member, Region VI, Ohio Chapter NASW