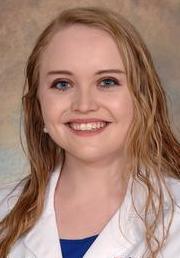 Chloe Theeuwes
Medical Resident/Fellow
Personal Statement
As a young child I helped my mother care for my grandmother who had dementia. At 12 years old, I first started volunteering in nursing homes and found it rewarding to learn about medical care of the elderly for the first time. At age 16, I trained to become a certified nursing assistant and started working in the nursing home where my grandmother lived. Seven years later and five years after her passing, I continue to work there multiple weekends a month and on school breaks. I have enjoyed the opportunity to develop and maintain strong caregiver-patient relationships during this time and learned that continuity of care is extremely important to me when I become a physician. It has been rewarding to see the nursing home residents throughout this phase of their lives and often through the end. I have been especially inspired by the medical improvement of the residents, whether it be decreasing their antihypertensive dosage, transitioning off their feeding tube, or advancing their mobility. Throughout the years, I have appreciated the experience of working on interdisciplinary teams with medical providers, nursing staff, pharmacy, physical and occupational therapy, and social work for holistic care of each resident. I look forward to having the opportunity to incorporate care for both the geriatric population and those afflicted with addiction as a future internal medicine physician.

Why I Chose Cincinnati
I chose Cincinnati because during the interview everyone was so incredibly nice and supportive, as well as offering all of the opportunities I seek in my training. I love how the program values medical education and innovation as well as fostering a strong dedication to the community it serves. I feel like Cincinnati will be an amazing environment to train in and feel fortunate to learn from individuals who showcase the values I hope to emulate as a physician.
 
MD: Wayne State University School of Medicine