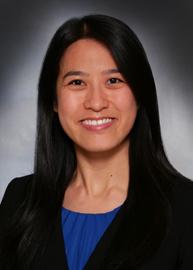 Athena Tran
Medical Resident/Fellow
Personal Statement
Throughout my life, devotion to community has been a guiding principle. My family emphasized the importance of utilizing the opportunities we were given to better the lives of others. For me, becoming an internal medicine physician is how I will live out this calling. The longitudinal relationships created in the practice of internal medicine align with my intrinsic desire to listen to and care for others. In addition to acute treatment, internists have opportunities for chronic illness management, health promotion, disease prevention, and patient advocacy.  My long-term ambition is a practice focused on the care of patients of diverse populations, with emphasis on the medically underserved, minority, and immigrant populations. For this next stage of my professional development, it is important to me that I am surrounded by co-residents who are diverse in thought and experience and representative of the populations we treat.
 
Why I Chose Cincinnati
I really enjoyed my interview day with the University of Cincinnati! Everyone I met throughout the day was very genuine, wholesome, and excited about UC's Internal Medicine Residency Program. I felt that I would have the support and community to become a great physician through UC. Additionally, I chose University of Cincinnati because of their emphasis on medical education, mentorship, and their unique longitudinal outpatient block. 
MD: The Ohio State University College of Medicine