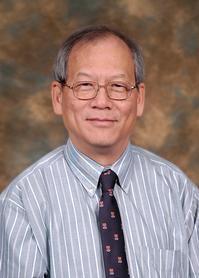 Patrick Tso , PhD
Professor-Emeritus
Director Cincinnati Mouse Metabolic Phenotyping Center
Metabolic Diseases Institute
2120 Galbraith Road
Reading, Ohio 45215
Phone (513) 558-2151
Email patrick.tso@uc.edu
Bachelor of Science: University of Western Australia Nedlands, Australia, 1973 (Physiology)
Doctorate: University of Western Australia Nedlands, Australia, 1978
Research and Practice Interests
One of our research goals is to gain a better understanding of the mechanisms and factors regulating intestinal lipid absorption and the assembly and secretion of chylomicrons and very low density lipoproteins by the small intestine.

The techniques we employ consist of conscious intestinal lymph fistula rats, lymph fistula mouse, intestinal epithelial cell culture, and also molecular biology.

We are currently studying how bile salts are involved in the absorption of lipids. In addition, we are also studying the factors regulating the synthesis and secretion of apolipoproteins by the small intestine.

The apolipoproteins we are studying are: apo AI, apo AIV, apo B, and apo CIII.  
Positions and Work Experience
- Professor, Department of Pathology and Laboratory Medicine, Metabolic Disease Institute Cincinnati - GRIA 271
Grant: #2 U24 DK059630-06 Investigators:Hui, David; Seeley, Randy; Sun, William; Tso, Patrick P.W. 09-01-2006 -05-31-2012 National Institute of Diabetes and Digestive and Kidney Diseases Cincinnati Mouse Metabolic Phenotyping Center Role:PI Active 000033-001 Level:Federal
Grant: #R01 ES014464 Investigators:Tso, Patrick P.W. 04-03-2007 -03-31-2011 National Institute of Environmental Health Sciences Interaction of Nutrient and Organochlorine Absorption Role:PI Active 002569-001 Level:Federal
Grant: #5-R01-DK-56910-05-A0-S0-E0 Investigators:Tso, Patrick P.W. 09-01-2000 -08-31-2006 National Institute of Diabetes and Digestive and Kidney Diseases Modulation of Intestinal Obesity Signals Role:PI Closed 003659-001 Level:Federal
Grant: #5-U24-DK-059630-01-A0-S0-E0 Investigators:Tso, Patrick P.W. 07-01-2001 -06-30-2007 National Institute of Diabetes and Digestive and Kidney Diseases Cincinnati Mouse Diabetes Role:PI Closed 003841-001 Level:Federal
Investigators:Tso, Patrick P.W. 09-01-2002 -08-31-2005 Department of Agriculture Toxic Lipophilic Xenobiotics: Tissue Distribution and Dietary Interactions Role:PI Closed 004089-001 Level:Federal
Grant: #5-R01-DK-53444-03-A0-S0-E0 Investigators:Tso, Patrick P.W. 09-15-1997 -07-31-2001 National Institute of Diabetes and Digestive and Kidney Diseases A Study of Hypothalamic Dysfunction in Zucker Obese Rats Role:PI Closed 004337-001 Level:Federal
Grant: #4-R01-DK-32288-14-A0-S0-E1 Investigators:Tso, Patrick P.W. 02-15-1997 -08-31-1999 National Institute of Diabetes and Digestive and Kidney Diseases Formation and Secretion of Intestinal Lipoproteins Role:PI Closed 004338-001 Level:Federal
Grant: #R01 DK076928 Investigators:Tso, Patrick P.W. 08-01-2007 -07-31-2012 National Institute of Diabetes and Digestive and Kidney Diseases Functional and Molecular Study of Intestinal Cholesterol Transporters and Absorption Role:PI Active 005055-001 Level:Federal
Grant: #T32 GM063483 Investigators:Tso, Patrick P.W. 07-01-2007 -06-30-2012 National Institute of General Medical Sciences Medical Scientist Training Program Role:PI Active 005326-001 Level:Federal
Grant: #R56 HD034089 Investigators:Davidson, William; Hui, David; Tso, Patrick P.W.; Woollett, Laura 09-01-2008 -08-31-2010 National Institute of Child Health and Human Development Sterol Metabolism During Pregnancy and Development Role:Collaborator Closed 005802-001 Level:Federal
Grant: #ZA02 Investigators:Tso, Patrick P.W. 12-29-2008 -12-28-2013 Abbott Laboratories Gastrointestinal Physiology Role:PI Active 006108-001 Level:Industry
Grant: #SRS 006117 Investigators:Tso, Patrick P.W. 02-01-2009 -01-31-2012 Ajinomoto Co., Inc. (Japan) Determination of the Effect of MSG on the Absorption of Lipids, Secretion of Incretins and Satiety Peptides involved in Gastrointestinal Function Role:PI Active 006117-001 Level:Foreign Industry
Grant: #3 R01 DK076928-03S1 Investigators:Tso, Patrick P.W. 08-15-2009 -05-31-2011 National Institute of Diabetes and Digestive and Kidney Diseases Functional & Molecular Study of Intestinal Cholesterol Transporters & Absorption Role:PI Active 006405-001 Level:Federal
Grant: #3 T32 GM063483-08S2 Investigators:Tso, Patrick P.W. 09-09-2009 -09-08-2011 National Institute of General Medical Sciences Medical Scientist Training Program Role:PI Active 006485-001 Level:Federal
Grant: #3 U24 DK059630-09S1 Investigators:Tso, Patrick P.W. 09-30-2009 -08-31-2011 National Institute of Diabetes and Digestive and Kidney Diseases Cincinnati Mouse Metabolic Phenotyping Center Role:PI Active 006537-001 Level:Federal
Grant: #SRS 006545 Investigators:Tso, Patrick P.W. 09-22-2009 -09-22-2011 BioKier, Inc. BioKier Study Role:PI Active 006545-001 Level:Industry
Grant: #HHMI 2010 Investigators:Tso, Patrick P.W. 07-01-2010 -06-30-2012 Howard Hughes Medical Institute Fellowship for Regan Memmott Role:PI Active 007154-001 Level:Private Non-Profit
Grant: #R01 DK092138 Investigators:Tso, Patrick P.W. 07-01-2011 -05-31-2015 National Institute of Diabetes and Digestive and Kidney Diseases Gut Mucosal Mast Cells are Activated by Fat Absorption: Physiology and Mechanism Role:PI Active 007413-001 Level:Federal
Grant: #U24 DK076169 Investigators:Obici, Silvana; Sakai, Randall; Tso, Patrick P.W. 09-15-2006 -12-31-2007 National Inst of Diabetes and Digestive and Kidney Disease Coordinating & Bioinformatics Unit for the AMDCC/MMPC P&F Program Role:PI $76,800.00 Closed Level:Federal
Grant: #1 R01 DK077170-01A2 Investigators:Howles, Philip; Hui, David; Tso, Patrick P.W. 09-30-2009 -05-31-2013 National Inst of Diabetes and Digestive and Kidney Disease Role of NPC1L1 in Regulating Energy Metabolism, Nutrient Utilization and Weight Gain Role:Collaborator $719,514.00 Active Level:Federal
Grant: #K01 DK087816 Investigators:Foster, Michelle; Tso, Patrick P.W.; Woods, Stephen 05-04-2010 -03-31-2014 National Inst of Diabetes and Digestive and Kidney Disease The Role of Visceral Fatty Acids in Relation to Insulin Resistance Role:Collaborator $156,891.00 Active Level:Federal
Grant: #U01 ES019480 Investigators:Belcher, Scott; Ben-Jonathan, Nira; Ho, Shuk Mei; Levin, Linda; Medvedovic, Mario; Miller, Marian; Stambrook, Peter; Tso, Patrick P.W. 09-22-2010 -05-31-2015 National Institute of Environmental Health Sciences Susceptible Window of High Fat Diet/Bisphenol A Programming of Breast Cancer Risk Role:Collaborator $1,790,100.00 Active Level:Federal
Grant: #F32DK091173 Investigators:Kohan, Alison; Tso, Patrick P.W. 03-01-2011 -02-28-2014 National Inst of Diabetes and Digestive and Kidney Disease The Regulation of Hepatic Lipid Metabolism by Apolipoprotein AIV Role:Collaborator $154,530.00 Active Level:Federal
Grant: #R01 DK092779 Investigators:Liu, Min; Tso, Patrick P.W.; Woods, Stephen 07-22-2011 -05-31-2016 National Inst of Diabetes and Digestive and Kidney Disease Brain ApoA-IV Mediates Estrogenic Reduction of Dietary Obesity in Female Rats Role:Collaborator $1,075,839.00 Active Level:Federal
Grant: #U24 DK059630 Investigators:Benoit, Stephen; Dalessio, David; Davidson, William; Howles, Philip; Hui, David; Jandacek, Ronald; Obici, Silvana; Schultz, Jo El; Seeley, Randy; Tschoep, Matthias; Tso, Patrick P.W.; Welge, Jeffrey; Woods, Stephen; Woollett, Laura 09-16-2011 -06-30-2016 National Inst of Diabetes and Digestive and Kidney Disease Cincinnati Mouse Metabolic Phenotyping Center Role:PI $1,619,789.00 Active Level:Federal
Grant: #F30 HL097609 Investigators:Simpson, David Scott; Tso, Patrick P.W. 08-11-2011 -06-10-2012 National Heart, Lung and Blood Institute Role of RB/p16 Pathway in Pulmonary Progenitor Cell Regulation Role:Collaborator $41,088.00 Closed Level:Federal
Grant: #R01 DK103557 Investigators:Howles, Philip; Tso, Patrick P.W. 04-01-2015 -03-31-2020 National Inst of Diabetes and Digestive and Kidney Disease Apolipoprotein AV and intestinal transport Role:PI $379,161.00 Awarded Level:Federal
Grant: #U2CDK059630 Investigators:Benoit, Stephen; Davidson, William; Howles, Philip; Liu, Min; Reyes, Teresa; Tso, Patrick P.W.; Ulrich-Lai, Yvonne; Welge, Jeffrey; Woods, Stephen; Woollett, Laura 08-01-2016 -06-30-2021 National Inst of Diabetes and Digestive and Kidney Disease Cincinnati Mouse Metabolic Phenotyping Center Role:PI $926,069.68 Active Level:Federal
Grant: #R01DK119135 Investigators:Liu, Min; Reyes, Teresa; Tso, Patrick P.W.; Ulrich-Lai, Yvonne; Woods, Stephen 09-20-2018 -05-31-2023 National Inst of Diabetes and Digestive and Kidney Disease Role of the GI lymphatic system in hormonal signaling and nutrient metabolism Role:PI $616,764.00 Active Level:Federal
Grant: #2018 Abbott Master Research Agreement Investigators:Tso, Patrick P.W. 12-03-2018 -12-02-2023 Abbott Laboratories Master Research Agreement Role:PI $.00 Active Level:Industry
Grant: #SOW 1_under Abbott Laboratories Master Agreement Investigators:Tso, Patrick P.W. 12-01-2018 -11-30-2019 Abbott Laboratories Evaluation of delivery vehicle effects upon tissue accretion of key lipid soluble nutrients Role:PI $211,372.00 Awarded Level:Industry
Grant: #ZB70-SOW under the Master Agreement Investigators:Tso, Patrick 01-07-2020 -01-31-2021 Abbott Laboratories Evaluation of structural and compositional lipid technologies upon nutrient absorption and deposition Role:PI $232,252.00 Awarded Level:Industry
Grant: #U2CDK059630 Investigators:Davidson, William; Liu, Min; Reyes, Teresa; Tso, Patrick; Ulrich-Lai, Yvonne 07-01-2021 -06-30-2026 National Inst of Diabetes and Digestive and Kidney Disease Cincinnati Mouse Metabolic Phenotyping Center Role:PI 0.00 Hold Level:Federal
Peer Reviewed Publications
Shen, Ling; Wang, David Q-H; Tso, Patrick; Jandacek, Ronald J; Woods, Stephen C; Liu, Min (2011. ) Apolipoprotein E reduces food intake via PI3K/Akt signaling pathway in the hypothalamus.Physiology & Behavior, , More Information
Clegg, Deborah J; Gotoh, Koro; Kemp, Christopher; Wortman, Matthew D; Benoit, Stephen C; Brown, Lynda M; D (2011. ) Consumption of a high-fat diet induces central insulin resistance independent of adiposity.Physiology & behavior, , 103 (1 ) ,10-6 More Information
McNamara, Robert K; Jandacek, Ronald; Rider, Therese; Tso, Patrick; Cole-Strauss, Allyson; Lipton, Jack W (2011. ) Atypical antipsychotic medications increase postprandial triglyceride and glucose levels in male rats: Relationship with stearoyl-CoA desaturase activity.Schizophrenia research, , More Information
McNamara, Robert K; Jandacek, Ronald; Rider, Therese; Tso, Patrick; Cole-Strauss, Allyson; Lipton, Jack W (2011. ) Differential effects of antipsychotic medications on polyunsaturated fatty acid biosynthesis in rats: Relationship with liver delta6-desaturase expression.Schizophrenia research, , More Information
McNamara, Robert K; Jandacek, Ronald; Rider, Therese; Tso, Patrick (2011. ) Chronic risperidone normalizes elevated pro-inflammatory cytokine and C-reactive protein production in omega-3 fatty acid deficient rats.European journal of pharmacology, , 652 (1-3 ) ,152-6 More Information
Kohan, Alison B; Qing, Yang; Cyphert, Holly A; Tso, Patrick; Salati, Lisa M (2011. ) Chylomicron remnants and nonesterified fatty acids differ in their ability to inhibit genes involved in lipogenesis in rats.The Journal of nutrition, , 141 (2 ) ,171-6 More Information
Kindel, Tammy L; Martins, Paulo J F; Yoder, Stephanie M; Jandacek, Ronald J; Seeley, Randy J; D (2011. ) Bypassing the duodenum does not improve insulin resistance associated with diet-induced obesity in rodents.Obesity (Silver Spring, Md.), , 19 (2 ) ,380-7 More Information
Yang, Li; Li, Xiaoming; Ji, Yong; Kohan, Alison B; Wang, David Q-H; Howles, Philip N; Hui, David Y; Lai, Jianghua; Tso, Patrick (2010. ) Effect of ezetimibe on incretin secretion in response to the intestinal absorption of a mixed meal.American journal of physiology. Gastrointestinal and liver physiology, , 299 (5 ) ,G1003-11 More Information
Kohan, Alison; Yoder, Stephanie; Tso, Patrick (2010. ) Lymphatics in intestinal transport of nutrients and gastrointestinal hormones.Annals of the New York Academy of Sciences, , 1207 Suppl 1 ,E44-51 More Information
Xiong, Ye; Shen, Ling; Liu, Kristina J; Tso, Patrick; Xiong, Yuqing; Wang, Guangji; Woods, Stephen C; Liu, Min (2010. ) Antiobesity and antihyperglycemic effects of ginsenoside Rb1 in rats.Diabetes, , 59 (10 ) ,2505-12 More Information
McNamara, Robert K; Jandacek, Ronald; Rider, Therese; Tso, Patrick; Dwivedi, Yogesh; Pandey, Ghanshyam N (2010. ) Selective deficits in erythrocyte docosahexaenoic acid composition in adult patients with bipolar disorder and major depressive disorder.Journal of affective disorders, , 126 (1-2 ) ,303-11 More Information
McNamara, Robert K; Able, Jessica A; Rider, Therese; Tso, Patrick; Jandacek, Ronald (2010. ) Effect of chronic fluoxetine treatment on male and female rat erythrocyte and prefrontal cortex fatty acid composition.Progress in neuro-psychopharmacology & biological psychiatry, , 34 (7 ) ,1317-21 More Information
McNamara, Robert K; Jandacek, Ronald; Rider, Therese; Tso, Patrick; Cole-Strauss, Allyson; Lipton, Jack W Omega-3 fatty acid deficiency increases constitutive pro-inflammatory cytokine production in rats: relationship with central serotonin turnover.Prostaglandins, leukotrienes, and essential fatty acids, , 83 (4-6 ) ,185-91 More Information
Kohli, Rohit; Kirby, Michelle; Setchell, Kenneth D R; Jha, Pinky; Klustaitis, Kori; Woollett, Laura A; Pfluger, Paul T; Balistreri, William F; Tso, Patrick; Jandacek, Ronald J; Woods, Stephen C; Heubi, James E; Tschoep, Matthias H; D (2010. ) Intestinal adaptation after ileal interposition surgery increases bile acid recycling and protects against obesity-related comorbidities.American journal of physiology. Gastrointestinal and liver physiology, , 299 (3 ) ,G652-60 More Information
Yoder, Stephanie M; Yang, Qing; Kindel, Tammy L; Tso, Patrick (2010. ) Differential responses of the incretin hormones GIP and GLP-1 to increasing doses of dietary carbohydrate but not dietary protein in lean rats.American journal of physiology. Gastrointestinal and liver physiology, , 299 (2 ) ,G476-85 More Information
Ellacott, Kate L J; Morton, Gregory J; Woods, Stephen C; Tso, Patrick; Schwartz, Michael W (2010. ) Assessment of feeding behavior in laboratory mice.Cell metabolism, , 12 (1 ) ,10-7 More Information
Shen, Ling; Wang, David Q-H; Lo, Chun-Min; Tso, Patrick; Davidson, W Sean; Woods, Stephen C; Liu, Min (2010. ) Estradiol increases the anorectic effect of central apolipoprotein A-IV.Endocrinology, , 151 (7 ) ,3163-8 More Information
Kindel, Tammy; Lee, Dana M; Tso, Patrick (2010. ) The mechanism of the formation and secretion of chylomicrons.Atherosclerosis. Supplements, , 11 (1 ) ,11-6 More Information
Kindel, Tammy L; Yoder, Stephanie M; D'Alessio, David A; Tso, Patrick (2010. ) The effect of duodenal-jejunal bypass on glucose-dependent insulinotropic polypeptide secretion in Wistar rats.Obesity surgery, , 20 (6 ) ,768-75 More Information
Lo, Chun-Min; King, Alexandra; Samuelson, Linda C; Kindel, Tammy Lyn; Rider, Therese; Jandacek, Ronald J; Raybould, Helen E; Woods, Stephen C; Tso, Patrick (2010. ) Cholecystokinin knockout mice are resistant to high-fat diet-induced obesity.Gastroenterology, , 138 (5 ) ,1997-2005 More Information
McNamara, Robert K; Able, Jessica; Jandacek, Ronald; Rider, Therese; Tso, Patrick; Eliassen, James C; Alfieri, David; Weber, Wade; Jarvis, Kelly; DelBello, Melissa P; Strakowski, Stephen M; Adler, Caleb M (2010. ) Docosahexaenoic acid supplementation increases prefrontal cortex activation during sustained attention in healthy boys: a placebo-controlled, dose-ranging, functional magnetic resonance imaging study.The American journal of clinical nutrition, , 91 (4 ) ,1060-7 More Information
Dorsey, Jill; Buckley, Donna; Summer, Suzanne; Jandacek, Ronald J; Rider, Therese; Tso, Patrick; Narkewicz, Michael R; Heubi, James E (2010. ) Fat malabsorption in cystic fibrosis: comparison of quantitative fat assay and a novel assay using fecal lauric/behenic acid.Journal of pediatric gastroenterology and nutrition, , 50 (4 ) ,441-6 More Information
Yoder, Stephanie M; Kindel, Tammy L; Tso, Patrick (2010. ) Using the lymph fistula rat model to study incretin secretion.Vitamins and hormones, , 84 ,221-49 More Information
Kaplan, Kimberly; Dwivedi, Prabha; Davidson, Sean; Yang, Qing; Tso, Patrick; Siems, William; Hill, Herbert H (2009. ) Monitoring dynamic changes in lymph metabolome of fasting and fed rats by electrospray ionization-ion mobility mass spectrometry (ESI-IMMS).Analytical chemistry, , 81 (19 ) ,7944-53 More Information
Kindel, Tammy L; Yoder, Stephanie M; Seeley, Randy J; D'Alessio, David A; Tso, Patrick (2009. ) Duodenal-jejunal exclusion improves glucose tolerance in the diabetic, Goto-Kakizaki rat by a GLP-1 receptor-mediated mechanism.Journal of gastrointestinal surgery : official journal of the Society for Surgery of the Alimentary Tract, , 13 (10 ) ,1762-72 More Information
Shen, Ling; Tso, Patrick; Wang, David Q-H; Woods, Stephen C; Davidson, W Sean; Sakai, Randall; Liu, Min (2009. ) Up-regulation of apolipoprotein E by leptin in the hypothalamus of mice and rats.Physiology & behavior, , 98 (1-2 ) ,223-8 More Information
Yoder, Stephanie M; Yang, Qing; Kindel, Tammy L; Tso, Patrick (2009. ) Stimulation of incretin secretion by dietary lipid: is it dose dependent?.American journal of physiology. Gastrointestinal and liver physiology, , 297 (2 ) ,G299-305 More Information
Burke, Katie T; Horn, Paul S; Tso, Patrick; Heubi, James E; Woollett, Laura A (2009. ) Hepatic bile acid metabolism in the neonatal hamster: expansion of the bile acid pool parallels increased Cyp7a1 expression levels.American journal of physiology. Gastrointestinal and liver physiology, , 297 (1 ) ,G144-51 More Information
McNamara, Robert K; Able, Jessica; Jandacek, Ronald; Rider, Therese; Tso, Patrick (2009. ) Gender differences in rat erythrocyte and brain docosahexaenoic acid composition: role of ovarian hormones and dietary omega-3 fatty acid composition.Psychoneuroendocrinology, , 34 (4 ) ,532-9 More Information
Liu, Yanhong; Jandacek, Ronald; Rider, Therese; Tso, Patrick; McNamara, Robert K (2009. ) Elevated delta-6 desaturase (FADS2) expression in the postmortem prefrontal cortex of schizophrenic patients: relationship with fatty acid composition.Schizophrenia research, , 109 (1-3 ) ,113-20 More Information
McNamara, Robert K; Able, Jessica; Jandacek, Ronald; Rider, Therese; Tso, Patrick; Lindquist, Diana M (2009. ) Perinatal n-3 fatty acid deficiency selectively reduces myo-inositol levels in the adult rat PFC: an in vivo (1)H-MRS study.Journal of lipid research, , 50 (3 ) ,405-11 More Information
McNamara, Robert K; Able, Jessica; Liu, Yanhong; Jandacek, Ronald; Rider, Therese; Tso, Patrick; Lipton, Jack W (2009. ) Omega-3 fatty acid deficiency during perinatal development increases serotonin turnover in the prefrontal cortex and decreases midbrain tryptophan hydroxylase-2 expression in adult female rats: dissociation from estrogenic effects.Journal of psychiatric research, , 43 (6 ) ,656-63 More Information
Kindel, Tammy L; Yang, Qing; Yoder, Stephanie M; Tso, Patrick (2009. ) Nutrient-driven incretin secretion into intestinal lymph is different between diabetic Goto-Kakizaki rats and Wistar rats.American journal of physiology. Gastrointestinal and liver physiology, , 296 (2 ) ,G168-74 More Information
Jandacek, Ronald J; Rider, Therese; Yang, Qing; Woollett, Laura A; Tso, Patrick (2009. ) Lymphatic and portal vein absorption of organochlorine compounds in rats.American journal of physiology. Gastrointestinal and liver physiology, , 296 (2 ) ,G226-34 More Information
McNamara, Robert K; Able, Jessica A; Jandacek, Ronald; Rider, Therese; Tso, Patrick (2009. ) Chronic risperidone treatment preferentially increases rat erythrocyte and prefrontal cortex omega-3 fatty acid composition: evidence for augmented biosynthesis.Schizophrenia research, , 107 (2-3 ) ,150-7 More Information
Lo, Chun-Min; Xu, Min; Yang, Qing; Zheng, Shuqin; Carey, Katherine M; Tubb, Matthew R; Davidson, W Sean; Liu, Min; Woods, Stephen C; Tso, Patrick (2009. ) Effect of intraperitoneal and intravenous administration of cholecystokinin-8 and apolipoprotein AIV on intestinal lymphatic CCK-8 and apo AIV concentration.American journal of physiology. Regulatory, integrative and comparative physiology, , 296 (1 ) ,R43-50 More Information
McNamara, Robert K; Able, Jessica; Jandacek, Ronald; Rider, Therese; Tso, Patrick (2009. ) Inbred C57BL/6J and DBA/2J mouse strains exhibit constitutive differences in regional brain fatty acid composition.Lipids, , 44 (1 ) ,1-8 More Information
McNamara, Robert K; Jandacek, Ronald; Rider, Therese; Tso, Patrick; Dwivedi, Yogesh; Roberts, Rosalinda C; Conley, Robert R; Pandey, Ghanshyam N (2009. ) Fatty acid composition of the postmortem prefrontal cortex of adolescent male and female suicide victims.Prostaglandins, leukotrienes, and essential fatty acids, , 80 (1 ) ,19-26 More Information
Battle, Michele A; Bondow, Benjamin J; Iverson, Moriah A; Adams, Scott J; Jandacek, Ronald J; Tso, Patrick; Duncan, Stephen A (2008. ) GATA4 is essential for jejunal function in mice.Gastroenterology, , 135 (5 ) ,1676-1686.e1 More Information
Labonté, Eric D; Camarota, Lisa M; Rojas, Juan C; Jandacek, Ronald J; Gilham, Dean E; Davies, Joanna P; Ioannou, Yiannis A; Tso, Patrick; Hui, David Y; Howles, Philip N (2008. ) Reduced absorption of saturated fatty acids and resistance to diet-induced obesity and diabetes by ezetimibe-treated and Npc1l1-/- mice.American journal of physiology. Gastrointestinal and liver physiology, , 295 (4 ) ,G776-83 More Information
McNamara, Robert K; Sullivan, Juliana; Richtand, Neil M; Jandacek, Ronald; Rider, Therese; Tso, Patrick; Campbell, Nick; Lipton, Jack (2008. ) Omega-3 fatty acid deficiency augments amphetamine-induced behavioral sensitization in adult DBA/2J mice: relationship with ventral striatum dopamine concentrations.Synapse (New York, N.Y.), , 62 (10 ) ,725-35 More Information
McNamara, Robert K; Jandacek, Ronald; Rider, Therese; Tso, Patrick; Stanford, Kevin E; Hahn, Chang-Gyu; Richtand, Neil M (2008. ) Deficits in docosahexaenoic acid and associated elevations in the metabolism of arachidonic acid and saturated fatty acids in the postmortem orbitofrontal cortex of patients with bipolar disorder.Psychiatry research, , 160 (3 ) ,285-99 More Information
Shen, Ling; Pearson, Kevin J; Xiong, Ye; Lo, Chun-Min; Tso, Patrick; Woods, Stephen C; Davidson, W Sean; Liu, Min (2008. ) Characterization of apolipoprotein A-IV in brain areas involved in energy homeostasis.Physiology & behavior, , 95 (1-2 ) ,161-7 More Information
Shen, Ling; Tso, Patrick; Woods, Stephen C; Clegg, Deborah J; Barber, Kyna L; Carey, Katherine; Liu, Min (2008. ) Brain apolipoprotein E: an important regulator of food intake in rats.Diabetes, , 57 (8 ) ,2092-8 More Information
Tubb, Matthew R; Silva, R A Gangani D; Fang, Jianwen; Tso, Patrick; Davidson, W Sean (2008. ) A three-dimensional homology model of lipid-free apolipoprotein A-IV using cross-linking and mass spectrometry.The Journal of biological chemistry, , 283 (25 ) ,17314-23 More Information
Lu, Wendell J; Yang, Qing; Sun, William; Woods, Stephen C; D'Alessio, David; Tso, Patrick (2008. ) Using the lymph fistula rat model to study the potentiation of GIP secretion by the ingestion of fat and glucose.American journal of physiology. Gastrointestinal and liver physiology, , 294 (5 ) ,G1130-8 More Information
McNamara, Robert K; Liu, Yanhong; Jandacek, Ronald; Rider, Therese; Tso, Patrick The aging human orbitofrontal cortex: decreasing polyunsaturated fatty acid composition and associated increases in lipogenic gene expression and stearoyl-CoA desaturase activity.Prostaglandins, leukotrienes, and essential fatty acids, , 78 (4-5 ) ,293-304 More Information
Lo, Chun-Min; Samuelson, Linda C; Chambers, James Brad; King, Alexandra; Heiman, Justin; Jandacek, Ronald J; Sakai, Randall R; Benoit, Stephen C; Raybould, Helen E; Woods, Stephen C; Tso, Patrick (2008. ) Characterization of mice lacking the gene for cholecystokinin.American journal of physiology. Regulatory, integrative and comparative physiology, , 294 (3 ) ,R803-10 More Information
D'Alessio, David; Lu, Wendell; Sun, William; Zheng, Shuqin; Yang, Qing; Seeley, Randy; Woods, Stephen C; Tso, Patrick (2007. ) Fasting and postprandial concentrations of GLP-1 in intestinal lymph and portal plasma: evidence for selective release of GLP-1 in the lymph system.American journal of physiology. Regulatory, integrative and comparative physiology, , 293 (6 ) ,R2163-9 More Information
Lo, Chun Min; Zhang, Dian Ming; Pearson, Kevin; Ma, Liyun; Sun, William; Sakai, Randall R; Davidson, W Sean; Liu, Min; Raybould, Helen E; Woods, Stephen C; Tso, Patrick (2007. ) Interaction of apolipoprotein AIV with cholecystokinin on the control of food intake.American journal of physiology. Regulatory, integrative and comparative physiology, , 293 (4 ) ,R1490-4 More Information
Tubb, Matthew R; Silva, R A Gangani D; Pearson, Kevin J; Tso, Patrick; Liu, Min; Davidson, W Sean (2007. ) Modulation of apolipoprotein A-IV lipid binding by an interaction between the N and C termini.The Journal of biological chemistry, , 282 (39 ) ,28385-94 More Information
McNamara, Robert K; Hahn, Chang-Gyu; Jandacek, Ronald; Rider, Therese; Tso, Patrick; Stanford, Kevin E; Richtand, Neil M (2007. ) Selective deficits in the omega-3 fatty acid docosahexaenoic acid in the postmortem orbitofrontal cortex of patients with major depressive disorder.Biological psychiatry, , 62 (1 ) ,17-24 More Information
Shen, Ling; Tso, Patrick; Woods, Stephen C; Sakai, Randall R; Davidson, W Sean; Liu, Min (2007. ) Hypothalamic apolipoprotein A-IV is regulated by leptin.Endocrinology, , 148 (6 ) ,2681-9 More Information
Jandacek, Ronald J; Tso, Patrick (2007. ) Enterohepatic circulation of organochlorine compounds: a site for nutritional intervention.The Journal of nutritional biochemistry, , 18 (3 ) ,163-7 More Information
McNamara, Robert K; Jandacek, Ronald; Rider, Therese; Tso, Patrick; Hahn, Chang-Gyu; Richtand, Neil M; Stanford, Kevin E (2007. ) Abnormalities in the fatty acid composition of the postmortem orbitofrontal cortex of schizophrenic patients: gender differences and partial normalization with antipsychotic medications.Schizophrenia research, , 91 (1-3 ) ,37-50 More Information
Lo, Chun-Min; Ma, Liyun; Zhang, Dian Ming; Lee, Rachel; Qin, Abby; Liu, Min; Woods, Stephen C; Sakai, Randall R; Raybould, Helen E; Tso, Patrick (2007. ) Mechanism of the induction of brain c-Fos-positive neurons by lipid absorption.American journal of physiology. Regulatory, integrative and comparative physiology, , 292 (1 ) ,R268-73 More Information
Duncan, Elizabeth A; Rider, Therese R; Jandacek, Ronald J; Clegg, Deborah J; Benoit, Stephen C; Tso, Patrick; Woods, Stephen C (2006. ) The regulation of alcohol intake by melanin-concentrating hormone in rats.Pharmacology, biochemistry, and behavior, , 85 (4 ) ,728-35 More Information
Nauli, Andromeda M; Nassir, Fatiha; Zheng, Shuqin; Yang, Qing; Lo, Chun-Min; Vonlehmden, Sarah B; Lee, Dana; Jandacek, Ronald J; Abumrad, Nada A; Tso, Patrick (2006. ) CD36 is important for chylomicron formation and secretion and may mediate cholesterol uptake in the proximal intestine.Gastroenterology, , 131 (4 ) ,1197-207 More Information
Trevaskis, Natalie L; Tso, Patrick; Rider, Therese; Charman, William N; Porter, Christopher J H; Jandacek, Ronald (2006. ) Tissue uptake of DDT is independent of chylomicron metabolism.Archives of toxicology, , 80 (4 ) ,196-200 More Information
Gotoh, Koro; Liu, Min; Benoit, Stephen C; Clegg, Deborah J; Davidson, W Sean; D'Alessio, David; Seeley, Randy J; Tso, Patrick; Woods, Stephen C (2006. ) Apolipoprotein A-IV interacts synergistically with melanocortins to reduce food intake.American journal of physiology. Regulatory, integrative and comparative physiology, , 290 (1 ) ,R202-7 More Information
Pearson, Kevin; Tubb, Matthew R; Tanaka, Masafumi; Zhang, Xiu Qi; Tso, Patrick; Weinberg, Richard B; Davidson, W Sean (2005. ) Specific sequences in the N and C termini of apolipoprotein A-IV modulate its conformation and lipid association.The Journal of biological chemistry, , 280 (46 ) ,38576-82 More Information
Proulx, Karine; Cota, Daniela; Castañeda, Tamara R; Tschöp, Matthias H; D'Alessio, David A; Tso, Patrick; Woods, Stephen C; Seeley, Randy J (2005. ) Mechanisms of oleoylethanolamide-induced changes in feeding behavior and motor activity.American journal of physiology. Regulatory, integrative and comparative physiology, , 289 (3 ) ,R729-37 More Information
Redgrave, Trevor G; Wallace, Peter; Jandacek, Ronald J; Tso, Patrick (2005. ) Treatment with a dietary fat substitute decreased Arochlor 1254 contamination in an obese diabetic male.The Journal of nutritional biochemistry, , 16 (6 ) ,383-4 More Information
Pearson, Kevin; Liu, Min; Shen, Ling; Tso, Patrick; Davidson, W Sean (2005. ) Bacterial expression and characterization of rat apolipoprotein E.Protein expression and purification, , 41 (2 ) ,447-53 More Information
Qin, Xiaofa; Shen, Hui; Liu, Min; Yang, Qing; Zheng, Shuqin; Sabo, Mary; D'Alessio, David A; Tso, Patrick (2005. ) GLP-1 reduces intestinal lymph flow, triglyceride absorption, and apolipoprotein production in rats.American journal of physiology. Gastrointestinal and liver physiology, , 288 (5 ) ,G943-9 More Information
Jandacek, Ronald J; Anderson, Nicole; Liu, Min; Zheng, Shuqin; Yang, Qing; Tso, Patrick (2005. ) Effects of yo-yo diet, caloric restriction, and olestra on tissue distribution of hexachlorobenzene.American journal of physiology. Gastrointestinal and liver physiology, , 288 (2 ) ,G292-9 More Information
Tso, Patrick; Liu, Min (2004. ) Apolipoprotein A-IV, food intake, and obesity.Physiology & behavior, , 83 (4 ) ,631-43 More Information
Woods, Stephen C; D'Alessio, David A; Tso, Patrick; Rushing, Paul A; Clegg, Deborah J; Benoit, Stephen C; Gotoh, Koro; Liu, Min; Seeley, Randy J (2004. ) Consumption of a high-fat diet alters the homeostatic regulation of energy balance.Physiology & behavior, , 83 (4 ) ,573-8 More Information
Jandacek, Ronald J; Zheng, Shuqin; Yang, Qing; Tso, Patrick (2004. ) Rapid clearance of hexachlorobenzene from chylomicrons. Lipids, , 39 (10 ) ,993-5
Pearson, Kevin; Saito, Hiroyuki; Woods, Stephen C; Lund-Katz, Sissel; Tso, Patrick; Phillips, Michael C; Davidson, W Sean (2004. ) Structure of human apolipoprotein A-IV: a distinct domain architecture among exchangeable apolipoproteins with potential functional implications.Biochemistry, , 43 (33 ) ,10719-29 More Information
Liu, Min; Shen, Ling; Liu, Yin; Woods, Stephen C; Seeley, Randy J; D'Alessio, David; Tso, Patrick (2004. ) Obesity induced by a high-fat diet downregulates apolipoprotein A-IV gene expression in rat hypothalamus.American journal of physiology. Endocrinology and metabolism, , 287 (2 ) ,E366-70 More Information
Liu, Min; Shen, Ling; Liu, Yin; Tajima, Daisuke; Sakai, Randall; Woods, Stephen C; Tso, Patrick (2004. ) Diurnal rhythm of apolipoprotein A-IV in rat hypothalamus and its relation to food intake and corticosterone.Endocrinology, , 145 (7 ) ,3232-8 More Information
Jandacek, Ronald J; Heubi, James E; Tso, Patrick (2004. ) A novel, noninvasive method for the measurement of intestinal fat absorption. Gastroenterology, , 127 (1 ) ,139-44
Vowinkel, Thorsten; Mori, Mikiji; Krieglstein, Christian F; Russell, Janice; Saijo, Fumito; Bharwani, Sulaiman; Turnage, Richard H; Davidson, W Sean; Tso, Patrick; Granger, D Neil; Kalogeris, Theodore J (2004. ) Apolipoprotein A-IV inhibits experimental colitis.The Journal of clinical investigation, , 114 (2 ) ,260-9 More Information
Tso, Patrick; Sun, William; Liu, Min (2004. ) Gastrointestinal satiety signals IV. Apolipoprotein A-IV.American journal of physiology. Gastrointestinal and liver physiology, , 286 (6 ) ,G885-90 More Information
Tso, Patrick; Liu, Min (2004. ) Ingested fat and satiety.Physiology & behavior, , 81 (2 ) ,275-87 More Information
Woollett, Laura A; Buckley, Donna D; Yao, Lihang; Jones, Peter J H; Granholm, Norman A; Tolley, Elizabeth A; Tso, Patrick; Heubi, James E (2004. ) Cholic acid supplementation enhances cholesterol absorption in humans. Gastroenterology, , 126 (3 ) ,724-31
Liu, Min; Doi, Takashi; Tso, Patrick (2003. ) Regulation of intestinal and hypothalamic apolipoprotein A-IV. Experimental biology and medicine (Maywood, N.J.), , 228 (10 ) ,1181-9
Clegg, Deborah J; Benoit, Stephen C; Air, Ellen L; Jackman, Alana; Tso, Patrick; D'Alessio, David; Woods, Stephen C; Seeley, Randy J (2003. ) Increased dietary fat attenuates the anorexic effects of intracerebroventricular injections of MTII. Endocrinology, , 144 (7 ) ,2941-6
Liu, Min; Shen, Ling; Doi, Takashi; Woods, Stephen C; Seeley, Randy J; Tso, Patrick (2003. ) Neuropeptide Y and lipid increase apolipoprotein AIV gene expression in rat hypothalamus. Brain research, , 971 (2 ) ,232-8
Nauli, Andromeda M; Zheng, Shuqin; Yang, Qing; Li, Ronggui; Jandacek, Ronald; Tso, Patrick (2003. ) Intestinal alkaline phosphatase release is not associated with chylomicron formation.American journal of physiology. Gastrointestinal and liver physiology, , 284 (4 ) ,G583-7 More Information
Woods, Stephen C; Seeley, Randy J; Rushing, Paul A; D'Alessio, David; Tso, Patrick (2003. ) A controlled high-fat diet induces an obese syndrome in rats. The Journal of nutrition, , 133 (4 ) ,1081-7
Liu, Min; Maiorano, Nick; Shen, Ling; Pearson, Kevin; Tajima, Daisuke; Zhang, Dian Ming; Woods, Stephen C; Seeley, Randy J; Davidson, W Sean; Tso, Patrick (2003. ) Expression of biologically active rat apolipoprotein AIV in Escherichia coli. Physiology & behavior, , 78 (1 ) ,149-55
Yao, Lihang; Heubi, James E; Buckley, Donna D; Fierra, Humberto; Setchell, Kenneth D R; Granholm, Norman A; Tso, Patrick; Hui, David Y; Woollett, Laura A (2002. ) Separation of micelles and vesicles within lumenal aspirates from healthy humans: solubilization of cholesterol after a meal. Journal of lipid research, , 43 (4 ) ,654-60
Kirby, R Jason; Zheng, Shuqin; Tso, Patrick; Howles, Philip N; Hui, David Y (2002. ) Bile salt-stimulated carboxyl ester lipase influences lipoprotein assembly and secretion in intestine: a process mediated via ceramide hydrolysis.The Journal of biological chemistry, , 277 (6 ) ,4104-9 More Information
Tso, Patrick; Ding, Kexi; DeMichele, Stephen; Huang, Yung-Sheng (2002. ) Intestinal absorption and lymphatic transport of a high gamma-linolenic acid canola oil in lymph fistula Sprague-Dawley rats. The Journal of nutrition, , 132 (2 ) ,218-21
McNamara, Robert K; Jandacek, Ronald; Tso, Patrick; Blom, Thomas J; Welge, Jeffrey A; Strawn, Jeffrey R; Adler, Caleb M; Strakowski, Stephen M; DelBello, Melissa P (2016. ) Adolescents with or at ultra-high risk for bipolar disorder exhibit erythrocyte docosahexaenoic acid and eicosapentaenoic acid deficits: a candidate prodromal risk biomarker.Early intervention in psychiatry, , 10 (3 ) ,203-11 More Information
Kassis, Timothy; Yarlagadda, Sri Charan; Kohan, Alison B; Tso, Patrick; Breedveld, Victor; Dixon, J Brandon (2016. ) Postprandial lymphatic pump function after a high-fat meal: a characterization of contractility, flow, and viscosity.American journal of physiology. Gastrointestinal and liver physiology, , 310 (10 ) ,G776-89 More Information
McNamara, Robert K; Jandacek, Ronald; Rider, Therese; Tso, Patrick; Chu, Wen-Jang; Weber, Wade A; Welge, Jeffrey A; Strawn, Jeffrey R; Adler, Caleb M; DelBello, Melissa P (2016. ) Effects of fish oil supplementation on prefrontal metabolite concentrations in adolescents with major depressive disorder: A preliminary (1)H MRS study.Nutritional neuroscience, , 19 (4 ) ,145-55 More Information
Rider, T; LeBoeuf, R C; Tso, Patrick; Jandacek, R J (2016. ) The Use of Kits in the Analysis of Tissue Lipids Requires Validation.Lipids, , 51 (4 ) ,497-504 More Information
Song, Chi Young; Ghafoor, Khuzema; Ghafoor, Hafiz U; Khan, Nayaab S; Thirunavukkarasu, Shyamala; Jennings, Brett L; Estes, Anne M; Zaidi, Sahar; Bridges, Dave; Tso, Patrick; Gonzalez, Frank J; Malik, Kafait U (2016. ) Cytochrome P450 1B1 Contributes to the Development of Atherosclerosis and Hypertension in Apolipoprotein E-Deficient Mice.Hypertension, , 67 (1 ) ,206-13 More Information
McNamara, Robert K; Jandacek, Ronald; Tso, Patrick; Blom, Thomas J; Welge, Jeffrey A; Strawn, Jeffrey R; Adler, Caleb M; DelBello, Melissa P; Strakowski, Stephen M (2015. ) First-episode bipolar disorder is associated with erythrocyte membrane docosahexaenoic acid deficits: Dissociation from clinical response to lithium or quetiapine.Psychiatry research, , 230 (2 ) ,447-53 More Information
Zhang, Linda S; Sato, Hirokazu; Yang, Qing; Ryan, Robert O; Wang, David Q-H; Howles, Philip N; Tso, Patrick (2015. ) Apolipoprotein A-V is present in bile and its secretion increases with lipid absorption in Sprague-Dawley rats.American journal of physiology. Gastrointestinal and liver physiology, , 309 (11 ) ,G918-25 More Information
Shen, Ling; Wang, David Q-H; Lo, Chunmin C; Arnold, Myrtha; Tso, Patrick; Woods, Stephen C; Liu, Min (2015. ) Gut vagal afferents are necessary for the eating-suppressive effect of intraperitoneally administered ginsenoside Rb1 in rats.Physiology & behavior, , 152 (Pt A ) ,62-7 More Information
Wang, Fei; Yoder, Stephanie M; Yang, Qing; Kohan, Alison B; Kindel, Tammy L; Wang, Jacob; Tso, Patrick (2015. ) Chronic high-fat feeding increases GIP and GLP-1 secretion without altering body weight.American journal of physiology. Gastrointestinal and liver physiology, , 309 (10 ) ,G807-15 More Information
Wang, Fei; Yang, Qing; Huesman, Sarah; Xu, Min; Li, Xiaoming; Lou, Danwen; Woods, Stephen C; Marziano, Corina; Tso, Patrick (2015. ) The role of apolipoprotein A-IV in regulating glucagon-like peptide-1 secretion.American journal of physiology. Gastrointestinal and liver physiology, , 309 (8 ) ,G680-7 More Information
Shen, Ling; Haas, Michael; Wang, David Q-H; May, Aaron; Lo, Chunmin C; Obici, Silvana; Tso, Patrick; Woods, Stephen C; Liu, Min (2015. ) Ginsenoside Rb1 increases insulin sensitivity by activating AMP-activated protein kinase in male rats.Physiological reports, , 3 (9 ) , More Information
Yan, Chunling; He, Yanlin; Xu, Yuanzhong; Shu, Gang; Wang, Chunmei; Yang, Yongjie; Saito, Kenji; Xu, Pingwen; Hinton, Antentor Othrell; Yan, Xiaofeng; Yu, Likai; Wu, Qi; Tso, Patrick; Tong, Qingchun; Xu, Yong (2015. ) Apolipoprotein A-IV Inhibits AgRP/NPY Neurons and Activates POMC Neurons in the Arcuate Nucleus.Neuroendocrinology, , More Information
Wang, Fei; Kohan, Alison B; Lo, Chun-Min; Liu, Min; Howles, Philip; Tso, Patrick (2015. ) Apolipoprotein A-IV: a protein intimately involved in metabolism.Journal of lipid research, , 56 (8 ) ,1403-18 More Information
Han, Shuxin; Han, Sean Shuxin; Zhang, Rongli; Jain, Rajan; Shi, Hong; Zhang, Lilei; Zhou, Guangjin; Sangwung, Panjamaporn; Tugal, Derin; Atkins, G Brandon; Prosdocimo, Domenick A; Lu, Yuan; Han, Xiaonan; Tso, Patrick; Liao, Xudong; Epstein, Jonathan A; Jain, Mukesh K (2015. ) Circadian control of bile acid synthesis by a KLF15-Fgf15 axis.Nature communications, , 6 ,7231 More Information
Zhang, Linda S; Xu, Min; Yang, Qing; Ryan, Robert O; Howles, Philip; Tso, Patrick (2015. ) Apolipoprotein A-V deficiency enhances chylomicron production in lymph fistula mice.American journal of physiology. Gastrointestinal and liver physiology, , 308 (7 ) ,G634-42 More Information
Zhang, Linda S; Xu, Min; Yang, Qing; Lou, Danwen; Howles, Philip N; Tso, Patrick (2015. ) ABCG5/G8 deficiency in mice reduces dietary triacylglycerol and cholesterol transport into the lymph.Lipids, , 50 (4 ) ,371-9 More Information
Kohan, Alison B; Wang, Fei; Lo, Chun-Min; Liu, Min; Tso, Patrick (2015. ) ApoA-IV: current and emerging roles in intestinal lipid metabolism, glucose homeostasis, and satiety.American journal of physiology. Gastrointestinal and liver physiology, , 308 (6 ) ,G472-81 More Information
Pressler, Josh W; Haller, April; Sorrell, Joyce; Wang, Fei; Seeley, Randy J; Tso, Patrick; Sandoval, Darleen A (2015. ) Vertical sleeve gastrectomy restores glucose homeostasis in apolipoprotein A-IV KO mice.Diabetes, , 64 (2 ) ,498-507 More Information
Shen, Ling; Liu, Yin; Wang, David Q H; Tso, Patrick; Woods, Stephen C; Liu, Min (2014. ) Estradiol stimulates apolipoprotein A-IV gene expression in the nucleus of the solitary tract through estrogen receptor-?.Endocrinology, , 155 (10 ) ,3882-90 More Information
Lo, Chunmin C; Davidson, W Sean; Hibbard, Stephanie K; Georgievsky, Maria; Lee, Alexander; Tso, Patrick; Woods, Stephen C (2014. ) Intraperitoneal CCK and fourth-intraventricular Apo AIV require both peripheral and NTS CCK1R to reduce food intake in male rats.Endocrinology, , 155 (5 ) ,1700-7 More Information
Poole, Daniel P; Lee, Mike; Tso, Patrick; Bunnett, Nigel W; Yo, Sek Jin; Lieu, TinaMarie; Shiu, Amy; Wang, Jen-Chywan; Nomura, Daniel K; Aponte, Gregory W (2014. ) Feeding-dependent activation of enteric cells and sensory neurons by lymphatic fluid: evidence for a neurolymphocrine system.American journal of physiology. Gastrointestinal and liver physiology, , 306 (8 ) ,G686-98 More Information
Jandacek, Ronald J; Heubi, James E; Buckley, Donna D; Khoury, Jane C; Turner, Wayman E; Sjödin, Andreas; Olson, James R; Shelton, Christie; Helms, Kim; Bailey, Tina D; Carter, Shirley; Tso, Patrick; Pavuk, Marian (2014. ) Reduction of the body burden of PCBs and DDE by dietary intervention in a randomized trial.The Journal of nutritional biochemistry, , 25 (4 ) ,483-8 More Information
McNamara, Robert K; Strimpfel, Jennifer; Jandacek, Ronald; Rider, Therese; Tso, Patrick; Welge, Jeffrey A; Strawn, Jeffrey R; Delbello, Melissa P (2014. ) Detection and Treatment of Long-Chain Omega-3 Fatty Acid Deficiency in Adolescents with SSRI-Resistant Major Depressive Disorder.PharmaNutrition, , 2 (2 ) ,38-46 More Information
McNamara, Robert K; Rider, Therese; Jandacek, Ronald; Tso, Patrick (2014. ) Abnormal fatty acid pattern in the superior temporal gyrus distinguishes bipolar disorder from major depression and schizophrenia and resembles multiple sclerosis.Psychiatry research, , 215 (3 ) ,560-7 More Information
Wang, Fei; Kohan, Alison B; Dong, H Henry; Yang, Qing; Xu, Min; Huesman, Sarah; Lou, Danwen; Hui, David Y; Tso, Patrick (2014. ) Overexpression of apolipoprotein C-III decreases secretion of dietary triglyceride into lymph.Physiological reports, , 2 (3 ) ,e00247 More Information
Able, Jessica A; Liu, Yanhong; Jandacek, Ronald; Rider, Therese; Tso, Patrick; McNamara, Robert K (2014. ) Omega-3 fatty acid deficient male rats exhibit abnormal behavioral activation in the forced swim test following chronic fluoxetine treatment: association with altered 5-HT1A and alpha2A adrenergic receptor expression.Journal of psychiatric research, , 50 ,42-50 More Information
Walker, Ryan G; Deng, Xiaodi; Melchior, John T; Morris, Jamie; Tso, Patrick; Jones, Martin K; Segrest, Jere P; Thompson, Thomas B; Davidson, W Sean (2014. ) The structure of human apolipoprotein A-IV as revealed by stable isotope-assisted cross-linking, molecular dynamics, and small angle x-ray scattering.The Journal of biological chemistry, , 289 (9 ) ,5596-608 More Information
Ohlsson, Lena; Kohan, Alison B; Tso, Patrick; Ahrén, Bo (2014. ) GLP-1 released to the mesenteric lymph duct in mice: effects of glucose and fat.Regulatory peptides, , 189 ,40-5 More Information
Li, Xiaoming; Xu, Min; Wang, Fei; Kohan, Alison B; Haas, Michael K; Yang, Qing; Lou, Danwen; Obici, Silvana; Davidson, W Sean; Tso, Patrick (2014. ) Apolipoprotein A-IV reduces hepatic gluconeogenesis through nuclear receptor NR1D1.The Journal of biological chemistry, , 289 (4 ) ,2396-404 More Information
Trevaskis, Natalie L; Caliph, Suzanne M; Nguyen, Gary; Tso, Patrick; Charman, William N; Porter, Christopher J H (2013. ) A mouse model to evaluate the impact of species, sex, and lipid load on lymphatic drug transport.Pharmaceutical research, , 30 (12 ) ,3254-70 More Information
McNamara, Robert K; Able, Jessica A; Liu, Yanhong; Jandacek, Ronald; Rider, Therese; Tso, Patrick; Lipton, Jack W (2013. ) Omega-3 fatty acid deficiency does not alter the effects of chronic fluoxetine treatment on central serotonin turnover or behavior in the forced swim test in female rats.Pharmacology, biochemistry, and behavior, , 114-115 ,1-8 More Information
Zippin, Jonathan H; Chen, Yanqiu; Straub, Susanne G; Hess, Kenneth C; Diaz, Ana; Lee, Dana; Tso, Patrick; Holz, George G; Sharp, Geoffrey W G; Levin, Lonny R; Buck, Jochen (2013. ) CO2/HCO3(-)- and calcium-regulated soluble adenylyl cyclase as a physiological ATP sensor.The Journal of biological chemistry, , 288 (46 ) ,33283-91 More Information
McNamara, Robert K; Jandacek, Ronald; Tso, Patrick; Dwivedi, Yogesh; Ren, Xinguo; Pandey, Ghanshyam N (2013. ) Lower docosahexaenoic acid concentrations in the postmortem prefrontal cortex of adult depressed suicide victims compared with controls without cardiovascular disease.Journal of psychiatric research, , 47 (9 ) ,1187-91 More Information
Wang, Fei; Pearson, Kevin J; Davidson, W Sean; Tso, Patrick (2013. ) Specific sequences in N termini of apolipoprotein A-IV modulate its anorectic effect.Physiology & behavior, , 120 ,136-42 More Information
McNamara, Robert K; Jandacek, Ronald; Tso, Patrick; Weber, Wade; Chu, Wen-Jang; Strakowski, Stephen M; Adler, Caleb M; Delbello, Melissa P (2013. ) Low docosahexaenoic acid status is associated with reduced indices in cortical integrity in the anterior cingulate of healthy male children: a 1H MRS Study.Nutritional neuroscience, , 16 (4 ) ,183-90 More Information
Kohan, Alison B; Wang, Fei; Li, Xiaoming; Vandersall, Abbey E; Huesman, Sarah; Xu, Min; Yang, Qing; Lou, Danwen; Tso, Patrick (2013. ) Is apolipoprotein A-IV rate limiting in the intestinal transport and absorption of triglyceride?.American journal of physiology. Gastrointestinal and liver physiology, , 304 (12 ) ,G1128-35 More Information
Yeap, Yan Yan; Trevaskis, Natalie L; Quach, Tim; Tso, Patrick; Charman, William N; Porter, Christopher J H (2013. ) Intestinal bile secretion promotes drug absorption from lipid colloidal phases via induction of supersaturation.Molecular pharmaceutics, , 10 (5 ) ,1874-89 More Information
Ji, Yong; Sakata, Yasuhisa; Li, Xiaoming; Zhang, Chao; Yang, Qing; Xu, Min; Wollin, Armin; Langhans, Wolfgang; Tso, Patrick (2013. ) Lymphatic diamine oxidase secretion stimulated by fat absorption is linked with histamine release.American journal of physiology. Gastrointestinal and liver physiology, , 304 (8 ) ,G732-40 More Information
Kohan, Alison B; Vandersall, Abbey E; Yang, Qing; Xu, Min; Jandacek, Ronald J; Tso, Patrick (2013. ) The transport of DDT from chylomicrons to adipocytes does not mimic triacylglycerol transport.Biochimica et biophysica acta, , 1831 (2 ) ,300-5 More Information
McNamara, Robert K; Jandacek, Ronald; Rider, Therese; Tso, Patrick; Dwivedi, Yogesh; Pandey, Ghanshyam N (2013. ) Adult medication-free schizophrenic patients exhibit long-chain omega-3 Fatty Acid deficiency: implications for cardiovascular disease risk.Cardiovascular psychiatry and neurology, , 2013 ,796462 More Information
Lo, Chunmin C; Langhans, Wolfgang; Georgievsky, Maria; Arnold, Myrtha; Caldwell, Jody L; Cheng, Stacy; Liu, Min; Woods, Stephen C; Tso, Patrick (2012. ) Apolipoprotein AIV requires cholecystokinin and vagal nerves to suppress food intake.Endocrinology, , 153 (12 ) ,5857-65 More Information
Qin, Xiaofa; Dong, Wei; Sharpe, Susan M; Sheth, Sharvil U; Palange, David C; Rider, Therese; Jandacek, Ronald; Tso, Patrick; Deitch, Edwin A (2012. ) Role of lipase-generated free fatty acids in converting mesenteric lymph from a noncytotoxic to a cytotoxic fluid.American journal of physiology. Gastrointestinal and liver physiology, , 303 (8 ) ,G969-78 More Information
McNamara, Robert K; Magrisso, I Jack; Hofacer, Rylon; Jandacek, Ronald; Rider, Therese; Tso, Patrick; Benoit, Stephen C (2012. ) Omega-3 fatty acid deficiency augments risperidone-induced hepatic steatosis in rats: positive association with stearoyl-CoA desaturase.Pharmacological research, , 66 (4 ) ,283-91 More Information
Kohan, Alison B; Howles, Philip N; Tso, Patrick (2012. ) Methods for studying rodent intestinal lipoprotein production and metabolism.Current protocols in mouse biology, , 2 ,219-230 More Information
Kassis, Timothy; Kohan, Alison B; Weiler, Michael J; Nipper, Matthew E; Cornelius, Rachel; Tso, Patrick; Dixon, J Brandon (2012. ) Dual-channel in-situ optical imaging system for quantifying lipid uptake and lymphatic pump function.Journal of biomedical optics, , 17 (8 ) ,086005 More Information
Arnold, Myrtha; Dai, Yunting; Tso, Patrick; Langhans, Wolfgang (2012. ) Meal-contingent intestinal lymph sampling from awake, unrestrained rats.American journal of physiology. Regulatory, integrative and comparative physiology, , 302 (12 ) ,R1365-71 More Information
Wang, Fei; Kohan, Alison B; Kindel, Tammy L; Corbin, Kathryn L; Nunemaker, Craig S; Obici, Silvana; Woods, Stephen C; Davidson, W Sean; Tso, Patrick (2012. ) Apolipoprotein A-IV improves glucose homeostasis by enhancing insulin secretion.Proceedings of the National Academy of Sciences of the United States of America, , 109 (24 ) ,9641-6 More Information
Ji, Yong; Sakata, Yasuhisa; Yang, Qing; Li, Xiaoming; Xu, Min; Yoder, Stephanie; Langhans, Wolfgang; Tso, Patrick (2012. ) Activation of rat intestinal mucosal mast cells by fat absorption.American journal of physiology. Gastrointestinal and liver physiology, , 302 (11 ) ,G1292-300 More Information
Yoshimichi, Go; Lo, Chunmin C; Tamashiro, Kellie L K; Ma, Liyun; Lee, Dana M; Begg, Denovan P; Liu, Min; Sakai, Randall R; Woods, Stephen C; Yoshimatsu, Hironobu; Tso, Patrick (2012. ) Effect of peripheral administration of cholecystokinin on food intake in apolipoprotein AIV knockout mice.American journal of physiology. Gastrointestinal and liver physiology, , 302 (11 ) ,G1336-42 More Information
Tso, Patrick; Caldwell, Jody; Lee, Dana; Boivin, Gregory P; DeMichele, Stephen J (2012. ) Comparison of growth, serum biochemistries and n-6 fatty acid metabolism in rats fed diets supplemented with high-gamma-linolenic acid safflower oil or borage oil for 90 days.Food and chemical toxicology : an international journal published for the British Industrial Biological Research Association, , 50 (6 ) ,1911-9 More Information
Lu, Wendell J; Yang, Qing; Yang, Li; Lee, Dana; D'Alessio, David; Tso, Patrick (2012. ) Chylomicron formation and secretion is required for lipid-stimulated release of incretins GLP-1 and GIP.Lipids, , 47 (6 ) ,571-80 More Information
Deng, Xiaodi; Morris, Jamie; Dressmen, James; Tubb, Matthew R; Tso, Patrick; Jerome, W Gray; Davidson, W Sean; Thompson, Thomas B (2012. ) The structure of dimeric apolipoprotein A-IV and its mechanism of self-association.Structure (London, England : 1993), , 20 (5 ) ,767-79 More Information
Fei-Wang, ; Tian, De-Run; Tso, Patrick; Han, Ji-Sheng (2012. ) Diet-induced obese rats exhibit impaired LKB1-AMPK signaling in hypothalamus and adipose tissue.Peptides, , 35 (1 ) ,23-30 More Information
Kohan, Alison B; Wang, Fei; Li, Xiaoming; Bradshaw, Suzanne; Yang, Qing; Caldwell, Jody L; Bullock, Tera M; Tso, Patrick (2012. ) Apolipoprotein A-IV regulates chylomicron metabolism-mechanism and function.American journal of physiology. Gastrointestinal and liver physiology, , 302 (6 ) ,G628-36 More Information
Rebholz, Sandra L; Jones, Thomas; Burke, Katie T; Jaeschke, Anja; Tso, Patrick; D'Alessio, David A; Woollett, Laura A (2012. ) Multiparity leads to obesity and inflammation in mothers and obesity in male offspring.American journal of physiology. Endocrinology and metabolism, , 302 (4 ) ,E449-57 More Information
Hofacer, Rylon; Magrisso, I Jack; Jandacek, Ronald; Rider, Therese; Tso, Patrick; Benoit, Stephen C; McNamara, Robert K Omega-3 fatty acid deficiency increases stearoyl-CoA desaturase expression and activity indices in rat liver: positive association with non-fasting plasma triglyceride levels.Prostaglandins, leukotrienes, and essential fatty acids, , 86 (1-2 ) ,71-7 More Information
Fei Wang, ; Tian, De Run; Tso, Patrick; Han, Ji Sheng (2011. ) Arcuate nucleus of hypothalamus is involved in mediating the satiety effect of electroacupuncture in obese rats.Peptides, , 32 (12 ) ,2394-9 More Information
Stefater, Margaret A; Sandoval, Darleen A; Chambers, Adam P; Wilson-Pérez, Hilary E; Hofmann, Susanna M; Jandacek, Ronald; Tso, Patrick; Woods, Stephen C; Seeley, Randy J (2011. ) Sleeve gastrectomy in rats improves postprandial lipid clearance by reducing intestinal triglyceride secretion.Gastroenterology, , 141 (3 ) ,939-949.e1-4 More Information
Hofacer, Rylon; Jandacek, Ronald; Rider, Therese; Tso, Patrick; Magrisso, I Jack; Benoit, Stephen C; McNamara, Robert K (2011. ) Omega-3 fatty acid deficiency selectively up-regulates delta6-desaturase expression and activity indices in rat liver: prevention by normalization of omega-3 fatty acid status.Nutrition research (New York, N.Y.), , 31 (9 ) ,715-22 More Information
Rebholz, Sandra L; Burke, Katie T; Yang, Qing; Tso, Patrick; Woollett, Laura A (2011. ) Dietary fat impacts fetal growth and metabolism: uptake of chylomicron remnant core lipids by the placenta.American journal of physiology. Endocrinology and metabolism, , 301 (2 ) ,E416-25 More Information
Lo, Chun-Min; Obici, Silvana; Dong, H Henry; Haas, Michael; Lou, Dawnwen; Kim, Dae Hyun; Liu, Min; D'Alessio, David; Woods, Stephen C; Tso, Patrick (2011. ) Impaired insulin secretion and enhanced insulin sensitivity in cholecystokinin-deficient mice.Diabetes, , 60 (7 ) ,2000-7 More Information
Zhang, Yupeng; He, Jing; Zhao, Jing; Xu, Min; Lou, Danwen; Tso, Patrick; Li, Zongfang; Li, Xiaoming (2017. ) Effect of ApoA4 on SERPINA3 mediated by nuclear receptors NR4A1 and NR1D1 in hepatocytes.Biochemical and biophysical research communications, , 487 (2 ) ,327-332 More Information
Rao, Raghavendra; Roche, Alexander; Febres, Gerardo; Bessler, Marc; Tso, Patrick; Korner, Judith (2017. ) Circulating Apolipoprotein A-IV presurgical levels are associated with improvement in insulin sensitivity after Roux-en-Y gastric bypass surgery.Surgery for obesity and related diseases : official journal of the American Society for Bariatric Surgery, , 13 (3 ) ,468-473 More Information
Li, Xiaoming; Wang, Fei; Xu, Min; Howles, Philip; Tso, Patrick (2017. ) ApoA-IV improves insulin sensitivity and glucose uptake in mouse adipocytes via PI3K-Akt Signaling.Scientific reports, , 7 ,41289 More Information
Woods, Stephen C; May, Aaron A; Liu, Min; Tso, Patrick; Begg, Denovan P (2016. ) Using the cerebrospinal fluid to understand ingestive behavior.Physiology & behavior, , More Information
Sato, Hirokazu; Zhang, Linda S; Martinez, Kristina; Chang, Eugene B; Yang, Qing; Wang, Fei; Howles, Philip N; Hokari, Ryota; Miura, Soichiro; Tso, Patrick (2016. ) Antibiotics Suppress Activation of Intestinal Mucosal Mast Cells and Reduce Dietary Lipid Absorption in Sprague-Dawley Rats.Gastroenterology, , 151 (5 ) ,923-932 More Information
Kohan, Alison B; Yang, Qing; Xu, Min; Lee, Dana; Tso, Patrick (2016. ) Monosodium glutamate inhibits the lymphatic transport of lipids in the rat.American journal of physiology. Gastrointestinal and liver physiology, , 311 (4 ) ,G648-G654 More Information
Gordon, Scott M; Li, Hailong; Zhu, Xiaoting; Tso, Patrick; Reardon, Catherine A; Shah, Amy S; Lu, L Jason; Davidson, W Sean (2016. ) Impact of genetic deletion of platform apolipoproteins on the size distribution of the murine lipoproteome.Journal of proteomics, , 146 ,184-94 More Information
Wang, David Q-H; Portincasa, Piero; Tso, Patrick (2017. ) Transintestinal cholesterol excretion: A secondary, nonbiliary pathway contributing to reverse cholesterol transport.Hepatology (Baltimore, Md.), , 66 (4 ) ,1337-1340 More Information
Packard, Amy E B; Zhang, Jintao; Myers, Brent; Ko, Chih-Wei; Wang, Fei; Tso, Patrick; Ulrich-Lai, Yvonne M (2017. ) Apolipoprotein A-IV constrains HPA and behavioral stress responsivity in a strain-dependent manner.Psychoneuroendocrinology, , 86 ,34-44 More Information
Zhang, Ming; Sun, Kaiji; Wu, Yujun; Yang, Ying; Tso, Patrick; Wu, Zhenlong (2017. ) Interactions between Intestinal Microbiota and Host Immune Response in Inflammatory Bowel Disease.Frontiers in immunology, , 8 ,942 More Information
Weng, Jonathan; Lou, Danwen; Benoit, Stephen C; Coschigano, Natalie; Woods, Stephen C; Tso, Patrick; Lo, Chunmin C (2017. ) Energy homeostasis in apolipoprotein AIV and cholecystokinin-deficient mice.American journal of physiology. Regulatory, integrative and comparative physiology, , ajpregu.00034.2017 More Information
Academic - Metabolic Diseases Institute
2120 Galbraith Road
Reading  Ohio, 45215
Phone: (513) 558-2151
patrick.tso@uc.edu