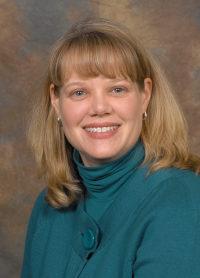 Yvonne M. Ulrich-Lai , PhD
Professor
Reading Campus
2120 East Galbraith Road
A-143
Cincinnati, Ohio 45237-0506
Phone 513-558-6118
Fax 513-297-0966
Email yvonne.ulrich-lai@uc.edu
Dr. Ulrich-Lai received her PhD in neuroscience from the University of Minnesota in 2002 under the mentorship of Dr. Bill Engeland. She completed a postdoctoral fellowship at the University of Cincinnati in the Department of Psychiatry and Behavioral Neuroscience from 2002-2007, with Dr. Jim Herman as her mentor. Dr. Ulrich-Lai is currently a Professor in the Department of Pharmacology and Systems Physiology where her lab studies the interactions between obesity and stress. 
Bachelor's Degree: Harvey Mudd College 1994 (Biology)
Doctoral Degree: University of Minnesota 2002 (Neuroscience)
Post-Doctoral Fellowship: University of Cincinnati College of Medicine 2007
Research and Practice Interests
The goal of my research program is to identify the neural and hormonal substrates that are responsible for the interactions among diet, obesity and stress.  Obesity is a major health problem affecting 30% of adults in the United States.  Despite public health efforts to combat obesity, it continues to rapidly increase in incidence, along with obesity-related diseases and health costs.  Similarly, stress-related psychiatric disorders, including depression and anxiety, affect large segments of the population and place a substantial toll on patients, families and communities.  Notably, there is a high co-morbidity between obesity/metabolic disorders and stress-related psychiatric disorders, supporting the idea that there are complex interactions among stress, obesity and diet.  For instance, stress generally increases the intake of palatable 'comfort' foods (which can promote obesity), and the ingestion of these foods improves mood and decreases emotional and behavioral responses to stress.  However, the mechanisms underlying these interactions are unknown, and they constitute the focus of my research.  For example, I am exploring how the consumption of 'comfort' foods alters the brain to confer both emotional and physiological stress relief.  Also, I am determining whether a ketogenic (e.g., Atkins-like) diet affects stress-coping, and if so, how these effects are mediated.  Lastly, I am exploring how stress alters the amount and type of food that individuals choose to eat.  By answering these questions, we can obtain a clearer understanding of the motivation to consume different types of foods.  Moreover, knowledge of the mechanisms of interaction among diet, obesity and stress may identify novel therapeutic targets for the prevention and treatment of obesity, as well as other stress-related disorders (e.g., depression, anxiety disorders, and substance abuse).  
Positions and Work Experience
2007 -2012 Research Assistant Professor, Department of Psychiatry and Behavioral Neuroscience,, University of Cincinnati,
2012 -2015 Assistant Professor, Department of Psychiatry and Behavioral Neuroscience,, University of Cincinnati,
2015 -2018 Associate Professor, Department of Psychiatry and Behavioral Neuroscience,, University of Cincinnati,
2018 -2021 Associate Professor, Department of Pharmacology and Systems Physiology, University of Cincinnati,
2021 -To Present Professor,, Department of Pharmacology and Systems Physiology, University of Cincinnati,
Grant: #5-F32-DK-67820-02-A0-S0-E0 Investigators:Ulrich-Lai, Yvonne 05-01-2004 -10-31-2005 National Institute of Mental Health Diet, Obesity and Stress Role:PI $67,124.00 Closed Level:Federal
Grant: #1 K01 DK078906-01 Investigators:Herman, James; Ulrich-Lai, Yvonne; Woods, Stephen 07-20-2007 -09-30-2012 National Inst of Diabetes and Digestive and Kidney Disease Palatable Food, Reward and Stress Role:PI $615,786.00 Closed Level:Federal
Grant: #R03 DK089018 Investigators:Ulrich-Lai, Yvonne 07-01-2010 -09-30-2012 National Inst of Diabetes and Digestive and Kidney Disease Palatable Food and Synaptic Plasticity Role:PI $156,215.00 Closed Level:Federal
Grant: #VA IPA Ulrich-Lai Investigators:Ulrich-Lai, Yvonne 12-01-2015 -11-30-2016 Department of Veterans Affairs Intergovernmental Personnel Act Agreement for Dr. Yvonne Ulrich-Lai Role:PI $3,951.42 Active Level:Federal
Grant: #R01 DK091425 Investigators:Ulrich-Lai, Yvonne 09-20-2011 -08-31-2016 National Inst of Diabetes and Digestive and Kidney Disease Food Reward and Stress Role:PI $1,019,709.00 Active Level:Federal
Grant: #U2CDK059630 Investigators:Benoit, Stephen; Davidson, William; Howles, Philip; Liu, Min; Reyes, Teresa; Tso, Patrick P.W.; Ulrich-Lai, Yvonne; Welge, Jeffrey; Woods, Stephen; Woollett, Laura 08-01-2016 -06-30-2021 National Inst of Diabetes and Digestive and Kidney Disease Cincinnati Mouse Metabolic Phenotyping Center Role:Collaborator $926,069.68 Active Level:Federal
Grant: #URC Interdisciplinary awards AY2014-15 Investigators:Herman, James; Song, Seongho; Ulrich-Lai, Yvonne; Wang, Xia 05-01-2015 -04-30-2016 UC's University Research Council Neuronal Network Discovery in 'Comfort' Food Model: A Bayesian Learning Approach Role:Collaborator $25,000.00 Active Level:Internal UC
Grant: #Augusta 30835-46 sub U24DK076169 Investigators:Reyes, Teresa; Ulrich-Lai, Yvonne 10-01-2017 -09-30-2019 National Inst of Diabetes and Digestive and Kidney Disease Behavioral assay development to assess preference for exercise relative to palatable food Role:PI $93,797.00 Active Level:Federal
Grant: #R56DK118292 Investigators:Ulrich-Lai, Yvonne 09-15-2018 -08-31-2019 National Inst of Diabetes and Digestive and Kidney Disease Stress, comfort food, and obesity Role:PI $240,125.00 Active Level:Federal
Grant: #R01DK119135 Investigators:Liu, Min; Reyes, Teresa; Tso, Patrick P.W.; Ulrich-Lai, Yvonne; Woods, Stephen 09-20-2018 -05-31-2023 National Inst of Diabetes and Digestive and Kidney Disease Role of the GI lymphatic system in hormonal signaling and nutrient metabolism Role:Collaborator $616,764.00 Active Level:Federal
Grant: #R01MH119814 Investigators:Herman, James; Song, Seongho; Ulrich-Lai, Yvonne; Wang, Xia 09-11-2019 -06-30-2024 National Institute of Mental Health Stress resilience by natural rewards: neurocircuit mechanisms Role:PI $561,667.00 Awarded Level:Federal
Grant: #R01DK118292 Investigators:Solomon, Matia; Ulrich-Lai, Yvonne 05-08-2020 -04-30-2024 National Inst of Diabetes and Digestive and Kidney Disease Stress, 'comfort' food, and obesity Role:PI $552,980.00 Awarded Level:Federal
Grant: #35235-12 / DK09771 Investigators:Reyes, Teresa; Ulrich-Lai, Yvonne 11-01-2020 -06-30-2021 National Inst of Diabetes and Digestive and Kidney Disease Behavioral assay development to assess preference for exercise relative to palatable food Role:PI 87794.00 Active Level:Federal
Grant: #U2CDK059630 Investigators:Davidson, William; Liu, Min; Reyes, Teresa; Tso, Patrick; Ulrich-Lai, Yvonne 07-01-2021 -06-30-2026 National Inst of Diabetes and Digestive and Kidney Disease Cincinnati Mouse Metabolic Phenotyping Center Role:Collaborator 0.00 Hold Level:Federal
Peer Reviewed Publications
Ulrich-Lai, Y M; Hargreaves, K M; Flores, C M (1997. ) A comparison of multiple injections versus continuous infusion of nicotine for producing up-regulation of neuronal 3H-epibatidine binding sites .Neuropharmacology, , 36 ,1119-1125
Flores, C M; Davila-Garcia M I; Ulrich Y M; Kellar K J (1997. ) Differential regulation of neuronal nicotinic receptor binding sites following chronic nicotine administration .J Neurochem, , 69 ,2216-2219
Ulrich-Lai, Y M; Engeland, W C (2000. ) Rat adrenal transplants are reinnervated: an invalid model of denervated adrenal cortical tissue .Journal of Neuroendocrinology, , 12 (9 ) ,881-893
Ulrich-Lai, Y M; Engeland, W C (2000. ) Hyperinnervation during adrenal regeneration influences the rate of functional recovery .Neuroendocrinology, , 71 (2 ) ,107-23
Ulrich-Lai, Y M; Flores, C M; Harding-Rose, C A; Goodis, H E; Hargreaves, K M (2001. ) Capsaicin-evoked release of immunoreactive calcitonin gene-related peptide from rat trigeminal ganglion: evidence for intraganglionic neurotransmission .Pain, , 91 (3 ) ,219-226
Ulrich-Lai, Y M; Harding-Rose, C A; Guo, A; Bowles, W R; Engeland, W C (2001. ) ACTH inhibits the capsaicin-evoked release of CGRP from rat adrenal afferent nerves .American Journal of Physiology. Regulatory, Integrative and Comparative Physiology, , 280 (1 ) ,R137-142
Beuschlein, F; Keegan, C E; Bavers, D L; Mutch, C; Hutz, J E; Shah, S; Ulrich-Lai, Y M; Engeland, W C; Jeffs, B; Jameson, J L; Hammer, G D (2002. ) SF-1, DAX-1, and acd: molecular determinants of adrenocortical growth and steroidogenesis .Endocrine Research, , 28 (4 ) ,597-607
Ulrich-Lai, Y M; Marek, D J; Engeland, W C (2002. ) Capsaicin-sensitive adrenal sensory fibers participate in compensatory adrenal growth in rats .American Journal of Physiology. Regulatory, Integrative and Comparative Physiology, , 283 (4 ) ,R877-884
Beuschlein, F; Mutch, C; Bavers, D L; Ulrich-Lai, Y M; Engeland, W C; Keegan, C; Hammer, G D (2002. ) Steroidogenic factor-1 is essential for compensatory adrenal growth following unilateral adrenalectomy .Endocrinology, , 143 (8 ) ,3122-3135
Ulrich-Lai, Y M; Engeland, W C (2002. ) Adrenal splanchnic innervation modulates adrenal cortical responses to dehydration stress in rats .Neuroendocrinology, , 76 (2 ) ,79-92
Ulrich-Lai, Y M; Fraticelli, A I; Engeland, W C (2003. ) Capsaicin-sensitive nerve fibers: a potential extra-ACTH mechanism participating in adrenal regeneration in rats .Microscopy Research and Technique, , 61 (3 ) ,252-258
Herman, J P; Figueiredo, H; Mueller, NK; Ulrich-Lai, Y; Ostrander, M M; Choi, D C; Cullinan, W E (2003. ) Central mechanisms of stress integration: hierarchical circuitry controlling hypothalamo-pituitary-adrenocortical responsiveness .Frontiers in Neuroendocrinology, , 24 (3 ) ,151-180
Vahl, T P; Ulrich-Lai, Y M; Ostrander, M M; Dolgas, C M; Elfers, E E; Seeley, R J; D'Alessio D A; Herman, J P (2005. ) Comparative analysis of ACTH and corticosterone sampling methods in rats .American Journal of Physiology. Endocrinology and Metabolism, , 289 (5 ) ,E823-828
Ulrich-Lai, Y M; Figueiredo, H F; Ostrander, M M; Choi, D C; Engeland, W C; Herman, J P (2006. ) Chronic stress induces adrenal hyperplasia and hypertrophy in a subregion-specific manner .American Journal of Physiology. Endocrinology and Metabolism, , 291 (5 ) ,E965-973
Ulrich-Lai, Y M; Xie, W R; Meij, J T A; Dolgas, C M; Yu, L; Herman, J P (2006. ) Limbic and HPA axis function in an animal model of chronic neuropathic pain .Physiology & Behavior, , 88 (1-2 ) ,67-76
Ulrich-Lai, Y M; Arnhold, M M; Engeland, W C (2006. ) Adrenal splanchnic innervation contributes to the diurnal rhythm of plasma corticosterone in rats by modulating adrenal sensitivity to ACTH .American Journal of Physiology. Regulatory, Integrative and Comparative Physiology, , 290 (4 ) ,R1128-1135
Ostrander, M M; Ulrich-Lai, Y M; Choi, D C; Richtand, N M; Herman, J P (2006. ) Hypoactivity of the hypothalamo-pituitary-adrenocortical axis during recovery from chronic variable stress .Endocrinology, , 147 (4 ) ,2008-2017
Figueiredo, H F; Ulrich-Lai, Y M; Choi, D C; Herman, J P (2007. ) Estrogen potentiates adrenocortical responses to stress in female rats .American Journal of Physiology. Endocrinology and Metabolism, , 292 (4 ) ,E1173-1182
Ulrich-Lai, Y M; Ostrander, M M; Thomas, I M; Packard, B A; Furay, A R; Dolgas, C M; Van Hooren, D C; Figueiredo, H F; Mueller, N K; Choi, D C; Herman, J P (2007. ) Daily limited access to sweetened drink attenuates hypothalamic-pituitary-adrenocortical axis stress responses .Endocrinology, , 148 (4 ) ,1823-1834
Choi, D C; Furay, A R; Evanson, N K; Ostrander, M M; Ulrich-Lai, Y M; Herman, J P (2007. ) Bed nucleus of the stria terminalis subregions differentially regulate hypothalamic-pituitary-adrenal axis activity: implications for the integration of limbic inputs .Journal of Neuroscience, , 27 (8 ) ,2025-2034
Choi, D C; Furay, A R; Evanson, N K; Ulrich-Lai, Y M; Nguyen, M M N; Ostrander, M M; Herman, J P (2008. ) The role of the posterior medial bed nucleus of the stria terminalis in modulating hypothalamic-pituitary-adrenocortical axis responsiveness to acute and chronic stress .Psychoneuroendocrinology, , 33 (5 ) ,659-669
Choi, D C; Evanson, N K; Furay, A R; Ulrich-Lai, Y M; Ostrander, M M; Herman, J P (2008. ) The anteroventral bed nucleus of the stria terminalis differentially regulates hypothalamic-pituitary-adrenocortical axis responses to acute and chronic stress .Endocrinology, , 149 (2 ) ,818-826
Ostrander, M M; Ulrich-Lai, Y M; Choi, D C; Flak, J N; Richtand, N M; Herman, J P (2009. ) Chronic stress produces enduring decreases in novel stress-evoked c-fos mRNA expression in discrete brain regions of the rat .Stress, , 12 (6 ) ,469-477
Ulrich-Lai, Y M; Herman, J P (2009. ) Neural regulation of endocrine and autonomic stress responses .Nature reviews: Neuroscience, , 10 (6 ) ,397-409
Ulrich-Lai, Y M; Christiansen, A M; Ostrander, M M; Jones, A A; Jones, K R; Choi, D C; Krause, E G; Evanson, N K; Furay, A R; Davis, J F; Solomon, M B; de Kloet, A D; Tamashiro, K L; Sakai, R R; Seeley, R J; Woods, S C; Herman, J P (2010. ) Pleasurable behaviors reduce stress via brain reward pathways .Proceedings of the National Academy of Sciences USA, , 107 (47 ) ,20529-20534
Ulrich-Lai, Y M; Jones, K R; Ziegler, D C; Cullinan, W E; Herman, J P (2011. ) Forebrain origins of glutamatergic innervation to the rat paraventricular nucleus of the hypothalamus: differential inputs to the anterior versus posterior subregions .Journal of Comparative Neurology, , 519 (7 ) ,1301-1319
Christiansen, A M; Herman, J P; Ulrich-Lai, Y M (2011. ) Regulatory interactions of stress and reward on rat forebrain opioidergic and GABAergic circuitry .Stress, , 14 (2 ) ,205-215
Ulrich-Lai, Y M; Ostrander, M M; Herman, J P (2011. ) HPA axis dampening by limited sucrose intake: reward frequency vs. caloric consumption .Physiology & Behavior, , 103 (1 ) ,104-110
Christiansen, A M; de Kloet, A D; Ulrich-Lai, Y M; Herman, J P (2011. ) 'Snacking' causes long term attenuation of HPA axis stress responses and enhancement of brain FosB/deltaFosB expression in rats .Physiology & Behavior, , 103 (1 ) ,111-116
Krause, E G; de Kloet, A D; Scott, K A; Flak, J N; Jones, K; Smeltzer, M D; Ulrich-Lai, Y M; Woods, S C; Wilson, S P; Reagan, L P; Herman, J P; Sakai, R R (2011. ) Blood-borne angiotensin II acts in the brain to influence behavioral and endocrine responses to psychogenic stress .Journal of Neuroscience, , 31 (42 ) ,15009-15015
Ulrich-Lai, Yvonne M; Ryan, Karen K (2012. ) PPARgamma and stress: Implications for aging.Experimental gerontology, , More Information
Ziegler, Dana R; Edwards, Monica R; Ulrich-Lai, Yvonne M; Herman, James P; Cullinan, William E (2012. ) Brainstem origins of glutamatergic innervation of the rat hypothalamic paraventricular nucleus.The Journal of comparative neurology, , 520 (11 ) ,2369-94 More Information
Ryan, Karen K; Grayson, Bernadette E; Jones, Kenneth R; Schneider, Alexander L; Woods, Stephen C; Seeley, Randy J; Herman, James P; Ulrich-Lai, Yvonne M (2012. ) Physiological responses to acute psychological stress are reduced by the PPARgamma agonist rosiglitazone.Endocrinology, , 153 (3 ) ,1279-87 More Information
Sah, Renu; Ulrich-Lai, Yvonne M (2015. ) Introduction to the 2014 Neurobiology of Stress Special Issue.Physiology & behavior, , 150 ,1 More Information
Gutierrez-Aguilar, Ruth; Thompson, Abigail; Marchand, Nathalie; Dumont, Patrick; Woods, Stephen C; de Launoit, Yvan; Seeley, Randy J; Ulrich-Lai, Yvonne M (2015. ) The obesity-associated transcription factor ETV5 modulates circulating glucocorticoids.Physiology & behavior, , 150 ,38-42 More Information
Egan, Ann E; Ulrich-Lai, Yvonne M (2015. ) Activation of physiological stress responses by a natural reward: Novel vs. repeated sucrose intake.Physiology & behavior, , 150 ,43-52 More Information
Thompson, Abigail K; Fourman, Sarah; Packard, Amy E B; Egan, Ann E; Ryan, Karen K; Ulrich-Lai, Yvonne M (2015. ) Metabolic consequences of chronic intermittent mild stress exposure.Physiology & behavior, , 150 ,24-30 More Information
Ulrich-Lai, Yvonne M; Fulton, Stephanie; Wilson, Mark; Petrovich, Gorica; Rinaman, Linda (2015. ) Stress exposure, food intake and emotional state.Stress (Amsterdam, Netherlands), , 1-19 More Information
Ulrich-Lai, Yvonne M; Fulton, Stephanie; Wilson, Mark; Petrovich, Gorica; Rinaman, Linda (2015. ) Stress exposure, food intake and emotional state. Stress (Amsterdam, Netherlands), , 1-19
Ulrich-Lai, Yvonne M; Christiansen, Anne M; Wang, Xia; Song, Seongho; Herman, James P (2015. ) Statistical modeling implicates neuroanatomical circuit mediating stress relief by 'comfort' food.Brain structure & function, , More Information
Ressler, Ilana B; Grayson, Bernadette E; Ulrich-Lai, Yvonne M; Seeley, Randy J (2015. ) Diet-induced obesity exacerbates metabolic and behavioral effects of polycystic ovary syndrome in a rodent model.American journal of physiology. Endocrinology and metabolism, , 308 (12 ) ,E1076-84 More Information
de Kloet, Annette D; Krause, Eric G; Solomon, Matia B; Flak, Jonathan N; Scott, Karen A; Kim, Dong-Hoon; Myers, Brent; Ulrich-Lai, Yvonne M; Woods, Stephen C; Seeley, Randy J; Herman, James P (2015. ) Adipocyte glucocorticoid receptors mediate fat-to-brain signaling.Psychoneuroendocrinology, , 56 ,110-9 More Information
Bundzikova-Osacka, Jana; Ghosal, Sriparna; Packard, Benjamin A; Ulrich-Lai, Yvonne M; Herman, James P (2015. ) Role of nucleus of the solitary tract noradrenergic neurons in post-stress cardiovascular and hormonal control in male rats.Stress (Amsterdam, Netherlands), , 18 (2 ) ,221-32 More Information
Grayson, Bernadette E; Hakala-Finch, Andrew P; Kekulawala, Melani; Laub, Holly; Egan, Ann E; Ressler, Ilana B; Woods, Stephen C; Herman, James P; Seeley, Randy J; Benoit, Stephen C; Ulrich-Lai, Yvonne M (2014. ) Weight loss by calorie restriction versus bariatric surgery differentially regulates the hypothalamo-pituitary-adrenocortical axis in male rats.Stress (Amsterdam, Netherlands), , 17 (6 ) ,484-93 More Information
Packard, Amy E B; Ghosal, Sriparna; Herman, James P; Woods, Stephen C; Ulrich-Lai, Yvonne M (2014. ) Chronic variable stress improves glucose tolerance in rats with sucrose-induced prediabetes.Psychoneuroendocrinology, , 47 ,178-88 More Information
Ulrich-Lai, Yvonne M; Ryan, Karen K (2014. ) Neuroendocrine circuits governing energy balance and stress regulation: functional overlap and therapeutic implications.Cell metabolism, , 19 (6 ) ,910-25 More Information
Ryan, Karen K; Mul, Joram D; Clemmensen, Christoffer; Egan, Ann E; Begg, Denovan P; Halcomb, Kristen; Seeley, Randy J; Herman, James P; Ulrich-Lai, Yvonne M (2014. ) Loss of melanocortin-4 receptor function attenuates HPA responses to psychological stress.Psychoneuroendocrinology, , 42 ,98-105 More Information
Ulrich-Lai, Yvonne M; Jones, Kenneth R; Ziegler, Dana R; Cullinan, William E; Herman, James P (2011. ) Forebrain origins of glutamatergic innervation to the rat paraventricular nucleus of the hypothalamus: differential inputs to the anterior versus posterior subregions.The Journal of comparative neurology, , 519 (7 ) ,1301-19 More Information
Christiansen, A M; Dekloet, A D; Ulrich-Lai, Y M; Herman, J P (2011. ) "Snacking" causes long term attenuation of HPA axis stress responses and enhancement of brain FosB/deltaFosB expression in rats.Physiology & behavior, , 103 (1 ) ,111-6 More Information
Ulrich-Lai, Yvonne M; Ostrander, Michelle M; Herman, James P (2011. ) HPA axis dampening by limited sucrose intake: reward frequency vs. caloric consumption.Physiology & behavior, , 103 (1 ) ,104-10 More Information
Christiansen, A M; Herman, J P; Ulrich-Lai, Y M (2011. ) Regulatory interactions of stress and reward on rat forebrain opioidergic and GABAergic circuitry.Stress (Amsterdam, Netherlands), , 14 (2 ) ,205-15 More Information
Ulrich-Lai, Yvonne M; Christiansen, Anne M; Ostrander, Michelle M; Jones, Amanda A; Jones, Kenneth R; Choi, Dennis C; Krause, Eric G; Evanson, Nathan K; Furay, Amy R; Davis, Jon F; Solomon, Matia B; de Kloet, Annette D; Tamashiro, Kellie L; Sakai, Randall R; Seeley, Randy J; Woods, Stephen C; Herman, James P (2010. ) Pleasurable behaviors reduce stress via brain reward pathways.Proceedings of the National Academy of Sciences of the United States of America, , 107 (47 ) ,20529-34 More Information
Ulrich-Lai, Y M; Engeland, W C (2000. ) Neural modulation of regenerating adrenal transplants. Endocrine research, , 26 (4 ) ,979-80
Krause, Eric G; de Kloet, Annette D; Scott, Karen A; Flak, Jonathan N; Jones, Kenneth; Smeltzer, Michael D; Ulrich-Lai, Yvonne M; Woods, Stephen C; Wilson, Steven P; Reagan, Lawrence P; Herman, James P; Sakai, Randall R (2011. ) Blood-borne angiotensin II acts in the brain to influence behavioral and endocrine responses to psychogenic stress.The Journal of neuroscience : the official journal of the Society for Neuroscience, , 31 (42 ) ,15009-15 More Information
Ulrich-Lai, Yvonne M (2016. ) Self-medication with sucrose.Current opinion in behavioral sciences, , 9 ,78-83 More Information
Myers, Brent; Carvalho-Netto, Eduardo; Wick-Carlson, Dayna; Wu, Christine; Naser, Sam; Solomon, Matia B; Ulrich-Lai, Yvonne M; Herman, James P (2016. ) GABAergic Signaling within a Limbic-Hypothalamic Circuit Integrates Social and Anxiety-Like Behavior with Stress Reactivity.Neuropsychopharmacology : official publication of the American College of Neuropsychopharmacology, , 41 (6 ) ,1530-9 More Information
Goodson, M L; Packard, A E B; Buesing, D R; Maney, M; Myers, B; Fang, Y; Basford, J E; Hui, D Y; Ulrich-Lai, Y M; Herman, J P; Ryan, K K (2016. ) Chronic stress and Rosiglitazone increase indices of vascular stiffness in male rats.Physiology & behavior, , More Information
Myers, Brent; Ulrich-Lai, Yvonne M (2017. ) The impact of psychological stress on cardiovascular function and health.Physiology & behavior, , 172 ,1-2 More Information
Packard, Amy E B; Egan, Ann E; Ulrich-Lai, Yvonne M (2016. ) HPA Axis Interactions with Behavioral Systems.Comprehensive Physiology, , 6 (4 ) ,1897-1934 More Information
Packard, Amy E B; Di, Shi; Egan, Ann E; Fourman, Sarah M; Tasker, Jeffrey G; Ulrich-Lai, Yvonne M (2017. ) Sucrose-induced plasticity in the basolateral amygdala in a 'comfort' feeding paradigm.Brain structure & function, , More Information
Song, Zongbin; Xie, Wenrui; Strong, Judith A; Berta, Temugin; Ulrich-Lai, Yvonne M; Guo, Qulian; Zhang, Jun-Ming (2018. ) High-fat diet exacerbates postoperative pain and inflammation in a sex-dependent manner.Pain, , 159 (9 ) ,1731-1741 More Information
Egan, Ann E; Thompson, Abigail M K; Buesing, Dana; Fourman, Sarah M; Packard, Amy E B; Terefe, Tegesty; Li, Dan; Wang, Xia; Song, Seongho; Solomon, Matia B; Ulrich-Lai, Yvonne M (2018. ) Palatable Food Affects HPA Axis Responsivity and Forebrain Neurocircuitry in an Estrous Cycle-specific Manner in Female Rats.Neuroscience, , 384 ,224-240 More Information
Ryan, Karen K; Packard, Amy E B; Larson, Karlton R; Stout, Jayna; Fourman, Sarah M; Thompson, Abigail M K; Ludwick, Kristen; Habegger, Kirk M; Stemmer, Kerstin; Itoh, Nobuyuki; Perez-Tilve, Diego; Tschöp, Matthias H; Seeley, Randy J; Ulrich-Lai, Yvonne M (2018. ) Dietary Manipulations That Induce Ketosis Activate the HPA Axis in Male Rats and Mice: A Potential Role for Fibroblast Growth Factor-21.Endocrinology, , 159 (1 ) ,400-413 More Information
Packard, Amy E B; Zhang, Jintao; Myers, Brent; Ko, Chih-Wei; Wang, Fei; Tso, Patrick; Ulrich-Lai, Yvonne M (2017. ) Apolipoprotein A-IV constrains HPA and behavioral stress responsivity in a strain-dependent manner.Psychoneuroendocrinology, , 86 ,34-44 More Information
Smith, Brittany L; Morano, Rachel L; Ulrich-Lai, Yvonne M; Myers, Brent; Solomon, Matia B; Herman, James P (2017. ) Adolescent environmental enrichment prevents behavioral and physiological sequelae of adolescent chronic stress in female (but not male) rats.Stress (Amsterdam, Netherlands), , 1-10 More Information
Myers, Brent; McKlveen, Jessica M; Morano, Rachel; Ulrich-Lai, Yvonne M; Solomon, Matia B; Wilson, Steven P; Herman, James P (2017. ) Vesicular Glutamate Transporter 1 Knockdown in Infralimbic Prefrontal Cortex Augments Neuroendocrine Responses to Chronic Stress in Male Rats.Endocrinology, , 158 (10 ) ,3579-3591 More Information
Song, Zongbin; Xie, Wenrui; Chen, Sisi; Strong, Judith A; Print, Mason S; Wang, Joy I; Shareef, Aleeya F; Ulrich-Lai, Yvonne M; Zhang, Jun-Ming (2017. ) High-fat diet increases pain behaviors in rats with or without obesity.Scientific reports, , 7 (1 ) ,10350 More Information
Ibrahim, Shaimaa I A; Strong, Judith A; Qualls, Katherine A; Ulrich-Lai, Yvonne M; Zhang, Jun-Ming (2020. ) Differential Regulation of the Glucocorticoid Receptor in a Rat Model of Inflammatory Pain.Anesthesia and analgesia, , 131 (1 ) ,298-306 More Information
Schaeuble, Derek; Packard, Amy E B; McKlveen, Jessica M; Morano, Rachel; Fourman, Sarah; Smith, Brittany L; Scheimann, Jessie R; Packard, Benjamin A; Wilson, Steven P; James, Jeanne; Hui, David Y; Ulrich-Lai, Yvonne M; Herman, James P; Myers, Brent (2019. ) Prefrontal Cortex Regulates Chronic Stress-Induced Cardiovascular Susceptibility.Journal of the American Heart Association, , 8 (24 ) ,e014451 More Information
Egan, Ann E; Seemiller, Laurel R; Packard, Amy E B; Solomon, Matia B; Ulrich-Lai, Yvonne M (2019. ) Palatable food reduces anxiety-like behaviors and HPA axis responses to stress in female rats in an estrous-cycle specific manner.Hormones and behavior, , 115 ,104557 More Information
Book Chapter
Ulrich-Lai, Y M; Engeland, W C (2005 ) Sympatho-adrenal activity and hypothalamic-pituitary-adrenal axis regulation Handbook on Stress, Immunology and Behavior .(pp. 419 -435).Amsterdam, Elsevier Science
Herman, J P; Figueiredo, H; Mueller, N K; Ostrander, M M; Zhang, R; Tauchi, M; Choi, D C; Furay, A R; Evanson, N K; Nelson, E B; Ulrich-Lai, Y M (2007 ) Neurochemical systems regulating the hypothalamic-pituitary-adrenocortical axis Behavioral Neurochemistry, Neuroendocrinology, and Molecular Neurobiology .(pp. 513 -569).Berlin, Springer
2012 Early Investigators Award supported by Amgen, The Endocrine Society
2014 -2015: Officer-at-Large, Ohio Miami Valley Chapter of the Society for Neuroscience
2014 -To Present: Section Editor, Physiology and Behavior
2015 -2016: President-Elect, Ohio Miami Valley Chapter of the Society for Neuroscience
2010 -To Present: Faculty Mentor, McNair/STARS Scholars Program University of Cincinnati,
2008 -To Present: Faculty, Neuroscience Graduate Program University of Cincinnati,
2016 -2017: President, Ohio Miami Valley Chapter of the Society for Neuroscience
2016 -To Present: Editorial Board, Endocrinology
2015 -2016: Ad hoc grant reviewer, Endocrinology-A Merit Review Subcommittee, Veterans Health Administration
2016 -To Present: Reviewing Editor, European Journal of Neuroscience
Research - Reading Campus
2120 Galbraith Road
Cincinnati  Ohio, 45237
Phone: 513-558-6118
Fax: 513-297-0966

Academic - Reading Campus
2120 East Galbraith Road
Cincinnati  Ohio, 45237-0506
Phone: 513-558-6118
Fax: 513-297-0966
yvonne.ulrich-lai@uc.edu