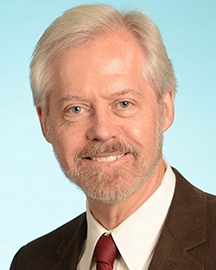 Charles V. Vorhees , PhD
Professor-Affiliate
Cincinnati Children's Hospital Medical Center
3333 Burnet Ave
Cincinnati, Ohio 45229
Phone 513-636-4222
Email charles.vorhees@cchmc.org
Master's Degree: Vanderbilt University (Neurobiology Program)
Doctoral Degree: Vanderbilt University (Neurobiology Program)
Fellowship: Cincinnati Children's Research Foundation Cincinnati, OH, 1978 (Postdoctoral Research - Neurotoxicology and Neuroteratology, )
Research and Practice Interests
(1) Antidepressant Risks: We have shown that third-trimester-equivalent exposure to an SSRI causes learning deficits in rat offspring and reductions in serotonin.  New clinical evidence indicates that prenatal SSRI exposure increases the risk of Autism Spectrum Disorder (ASD).  In new studies, we are testing social, emotional, and cognitive functions.  We are also collaborating with Dr. Steve Danzer.  He developed a mouse in which the tumor suppressor gene, Pten, is deleted in the hippocampus.  These KO mice show a phenotype consistent with ASD.
(2) Attention Deficit: ADHD affects 9.5% of school age children.  Concordance among monozygotic twins is 80%, and 30% among dizygotic twins.  Studies have identified the Latrophilin-3 (LPHN3) gene with ADHD.  Recently, it was found that Flrt3 binds to the extracellular domain of Lphn3.  We have an Lphn3 KO rat that shows hyperactivity, hyper-reactivity, and impaired sensorimotor gating.  We are determining if Lphn3 KO rats show inattention and impulsivity, and whether medications reverse these effects.
(3) Depression: Despite success, up to 50% of patients do not benefit or benefit incompletely from these medications.  No new antidepressant has been developed in 25 years.  We created a KO mouse of phosphodiesterase-1B (Pde1b).  PDEs hydrolyze cAMP and cGMP.  PDE4 inhibitors were effective antidepressants but had adverse side-effects.  Pde1b KO mice have an antidepressant phenotype.  We are working with a company that has a Pde1 agonist.  The drug has antidepressant activity in WT mice but not in KO mice.
(4) Environmental Agents: High manganese (Mn) exposure causes Parkinson-like, but effects during development are poorly understood.  Mn is affected by iron.  In those with iron insufficiency, Mn more readily crosses the blood brain barrier.  We are developing a model of iron-insufficiency in combination with Mn and barren cages
(5) Insecticides: Pyrethroids are among the most widely used insecticides in the world.  In recent years questions have arisen about the safety of some of the most widely used pyrethroids for children who are exposed when these are sprayed in schools, playgrounds, lawns, and in canned spray insecticides.  We tested the effects of one of these, deltamethrin, given to rats shortly after birth for 3 weeks.  As adults, the rats had learning impairments and differential responses to the NMDA receptor antagonist MK-801.  They also showed differences in several markers of dopamine function in the brain.  These studies are continuing to identify the mechanisms that underlies these long-term cognitive effects. 
Positions and Work Experience
1976 -1978 Postdoctoral Research Scholar, , Neurotoxicology and Teratology, Cincinnati Children's Research Foundation,
1978 -1982 Assistant Professor of Pediatrics,
1982 -1988 Associate Professor (tenured),
1988 -To Present Professor of Pediatrics and Environmental Health,
Investigators:C. V. Vorhees and M.T. Williams 09-01-2017 -08-31-2019 L.I.F.E. Foundation LPHN3: Function and role in ADHD Role:Principal Investigator $100,000 Active Type:Grant Level:Regional
Peer Reviewed Publications
Chen, Y; Curran, C P; Nebert, D W; Patel, K V; Williams, M T; Vorhees, C V (2012. ) Effect of vitamin C deficiency during postnatal development on adult behavior: functional phenotype of Gulo(-/-) knockout mice.Genes, brain, and behavior, , More Information
Hemmerle, Ann M; Dickerson, Jonathan W; Herring, Nicole R; Schaefer, Tori L; Vorhees, Charles V; Williams, Michael T; Seroogy, Kim B (2012. ) (±)3,4-methylenedioxymethamphetamine ("Ecstacy") treatment modulates expression of neurotrophins and their receptors in multiple regions of adult rat brain.The Journal of comparative neurology, , More Information
Chen, Ying; Curran, Christine P; Nebert, Daniel W; Patel, Krishna V; Williams, Michael T; Vorhees, Charles V (2012. ) Effect of vitamin C deficiency during postnatal development on adult behavior: functional phenotype of Gulo(-/-) knockout mice.Genes, brain, and behavior, , More Information
Grace, Curtis E; Schaefer, Tori L; Herring, Nicole R; Williams, Michael T; Vorhees, Charles V (2012. ) Effects of neonatal methamphetamine treatment on adult stress-induced corticosterone release in rats.Neurotoxicology and teratology, , 34 (1 ) ,136-42 More Information
Vorhees, Charles V; Morford, LaRonda R; Graham, Devon L; Skelton, Matthew R; Williams, Michael T (2011. ) Effects of periadolescent fluoxetine and paroxetine on elevated plus-maze, acoustic startle, and swimming immobility in rats while on and off-drug.Behavioral and brain functions : BBF, , 7 ,41 More Information
Amos-Kroohs, Robyn M; Williams, Michael T; Vorhees, Charles V (2011. ) Neonatal methylphenidate does not impair adult spatial learning in the Morris water maze in rats.Neuroscience letters, , 502 (3 ) ,152-6 More Information
Curran, Christine P; Nebert, Daniel W; Genter, Mary Beth; Patel, Krishna V; Schaefer, Tori L; Skelton, Matthew R; Williams, Michael T; Vorhees, Charles V (2011. ) In utero and lactational exposure to PCBs in mice: adult offspring show altered learning and memory depending on Cyp1a2 and Ahr genotypes.Environmental health perspectives, , 119 (9 ) ,1286-93 More Information
Skelton, Matthew R; Graham, Devon L; Schaefer, Tori L; Grace, Curtis E; Braun, Amanda A; Burns, Lindsey N; Amos-Kroohs, Robyn M; Williams, Michael T; Vorhees, Charles V (2011. ) Distinct periods of developmental sensitivity to the effects of 3,4-(±)-methylenedioxymethamphetamine (MDMA) on behaviour and monoamines in rats.The international journal of neuropsychopharmacology / official scientific journal of the Collegium Internationale Neuropsychopharmacologicum (CINP), , 1-14 More Information
Braun, A A; Herring, N R; Schaefer, T L; Hemmerle, A M; Dickerson, J W; Seroogy, K B; Vorhees, C V; Williams, M T (2011. ) Neurotoxic (+)-methamphetamine treatment in rats increases brain-derived neurotrophic factor and tropomyosin receptor kinase B expression in multiple brain regions.Neuroscience, , 184 ,164-71 More Information
Schaefer, Tori L; Lingrel, Jerry B; Moseley, Amy E; Vorhees, Charles V; Williams, Michael T (2011. ) Targeted mutations in the Na,K-ATPase alpha 2 isoform confer ouabain resistance and result in abnormal behavior in mice.Synapse (New York, N.Y.), , 65 (6 ) ,520-31 More Information
Vorhees, Charles V; He, Elizabeth; Skelton, Matthew R; Graham, Devon L; Schaefer, Tori L; Grace, Curtis E; Braun, Amanda A; Amos-Kroohs, Robyn; Williams, Michael T (2011. ) Comparison of (+)-methamphetamine, ±-methylenedioxymethamphetamine, (+)-amphetamine and ±-fenfluramine in rats on egocentric learning in the Cincinnati water maze.Synapse (New York, N.Y.), , 65 (5 ) ,368-78 More Information
Graham, Devon L; Grace, Curtis E; Braun, Amanda A; Schaefer, Tori L; Skelton, Matthew R; Tang, Peter H; Vorhees, Charles V; Williams, Michael T (2011. ) Effects of developmental stress and lead (Pb) on corticosterone after chronic and acute stress, brain monoamines, and blood Pb levels in rats.International journal of developmental neuroscience : the official journal of the International Society for Developmental Neuroscience, , 29 (1 ) ,45-55 More Information
Skelton, Matthew R; Schaefer, Tori L; Graham, Devon L; Degrauw, Ton J; Clark, Joseph F; Williams, Michael T; Vorhees, Charles V (2011. ) Creatine transporter (CrT; Slc6a8) knockout mice as a model of human CrT deficiency.PloS one, , 6 (1 ) ,e16187 More Information
Braun, Amanda A; Skelton, Matthew R; Vorhees, Charles V; Williams, Michael T (2011. ) Comparison of the elevated plus and elevated zero mazes in treated and untreated male Sprague-Dawley rats: effects of anxiolytic and anxiogenic agents.Pharmacology, biochemistry, and behavior, , 97 (3 ) ,406-15 More Information
Curran, Christine P; Vorhees, Charles V; Williams, Michael T; Genter, Mary Beth; Miller, Marian L; Nebert, Daniel W (2011. ) In utero and lactational exposure to a complex mixture of polychlorinated biphenyls: toxicity in pups dependent on the Cyp1a2 and Ahr genotypes.Toxicological sciences : an official journal of the Society of Toxicology, , 119 (1 ) ,189-208 More Information
Schaefer, T L; Grace, C E; Gudelsky, G A; Vorhees, C V; Williams, M T (2010. ) Effects on plasma corticosterone levels and brain serotonin from interference with methamphetamine-induced corticosterone release in neonatal rats.Stress (Amsterdam, Netherlands), , 13 (6 ) ,469-80 More Information
Herring, Nicole R; Gudelsky, Gary A; Vorhees, Charles V; Williams, Michael T (2010. ) (+)-Methamphetamine-induced monoamine reductions and impaired egocentric learning in adrenalectomized rats is independent of hyperthermia.Synapse (New York, N.Y.), , 64 (10 ) ,773-85 More Information
Zhu, Hongyan; Mingler, Melissa K; McBride, Melissa L; Murphy, Andrew J; Valenzuela, David M; Yancopoulos, George D; Williams, Michael T; Vorhees, Charles V; Rothenberg, Marc E (2010. ) Abnormal response to stress and impaired NPS-induced hyperlocomotion, anxiolytic effect and corticosterone increase in mice lacking NPSR1.Psychoneuroendocrinology, , 35 (8 ) ,1119-32 More Information
Grace, Curtis E; Schaefer, Tori L; Graham, Devon L; Skelton, Matthew R; Williams, Michael T; Vorhees, Charles V (2010. ) Effects of inhibiting neonatal methamphetamine-induced corticosterone release in rats by adrenal autotransplantation on later learning, memory, and plasma corticosterone levels.International journal of developmental neuroscience : the official journal of the International Society for Developmental Neuroscience, , 28 (4 ) ,331-42 More Information
Grace, Curtis E; Schaefer, Tori L; Gudelsky, Gary A; Williams, Michael T; Vorhees, Charles V Neonatal methamphetamine-induced corticosterone release in rats is inhibited by adrenal autotransplantation without altering the effect of the drug on hippocampal serotonin.Neurotoxicology and teratology, , 32 (3 ) ,356-61 More Information
Grace, Curtis E; Schaefer, Tori L; Herring, Nicole R; Graham, Devon L; Skelton, Matthew R; Gudelsky, Gary A; Williams, Michael T; Vorhees, Charles V Effect of a neurotoxic dose regimen of (+)-methamphetamine on behavior, plasma corticosterone, and brain monoamines in adult C57BL/6 mice.Neurotoxicology and teratology, , 32 (3 ) ,346-55 More Information
Sun, Ying; Liou, Benjamin; Ran, Huimin; Skelton, Matthew R; Williams, Michael T; Vorhees, Charles V; Kitatani, Kazuyuki; Hannun, Yusuf A; Witte, David P; Xu, You-Hai; Grabowski, Gregory A (2010. ) Neuronopathic Gaucher disease in the mouse: viable combined selective saposin C deficiency and mutant glucocerebrosidase (V394L) mice with glucosylsphingosine and glucosylceramide accumulation and progressive neurological deficits.Human molecular genetics, , 19 (6 ) ,1088-97 More Information
Graham, Devon L; Herring, Nicole R; Schaefer, Tori L; Vorhees, Charles V; Williams, Michael T Glucose and corticosterone changes in developing and adult rats following exposure to (+/-)-3,4-methylendioxymethamphetamine or 5-methoxydiisopropyltryptamine.Neurotoxicology and teratology, , 32 (2 ) ,152-7 More Information
Sun, Ying; Ran, Huimin; Zamzow, Matt; Kitatani, Kazuyuki; Skelton, Matthew R; Williams, Michael T; Vorhees, Charles V; Witte, David P; Hannun, Yusuf A; Grabowski, Gregory A (2010. ) Specific saposin C deficiency: CNS impairment and acid beta-glucosidase effects in the mouse.Human molecular genetics, , 19 (4 ) ,634-47 More Information
Schaefer, T L; Vorhees, C V; Williams, M T (2009. ) Mouse plasmacytoma-expressed transcript 1 knock out induced 5-HT disruption results in a lack of cognitive deficits and an anxiety phenotype complicated by hypoactivity and defensiveness.Neuroscience, , 164 (4 ) ,1431-43 More Information
McAuliffe, John J; Loepke, Andreas W; Miles, Lili; Joseph, Bernadin; Hughes, Elizabeth; Vorhees, Charles V (2009. ) Desflurane, isoflurane, and sevoflurane provide limited neuroprotection against neonatal hypoxia-ischemia in a delayed preconditioning paradigm.Anesthesiology, , 111 (3 ) ,533-46 More Information
Skelton, Matthew R; Schaefer, Tori L; Herring, Nicole R; Grace, Curtis E; Vorhees, Charles V; Williams, Michael T (2009. ) Comparison of the developmental effects of 5-methoxy-N,N-diisopropyltryptamine (Foxy) to (+/-)-3,4-methylenedioxymethamphetamine (ecstasy) in rats.Psychopharmacology, , 204 (2 ) ,287-97 More Information
Vorhees, Charles V; Skelton, Matthew R; Grace, Curtis E; Schaefer, Tori L; Graham, Devon L; Braun, Amanda A; Williams, Michael T (2009. ) Effects of (+)-methamphetamine on path integration and spatial learning, but not locomotor activity or acoustic startle, align with the stress hyporesponsive period in rats.International journal of developmental neuroscience : the official journal of the International Society for Developmental Neuroscience, , 27 (3 ) ,289-98 More Information
Loepke, Andreas W; Istaphanous, George K; McAuliffe, John J; Miles, Lili; Hughes, Elizabeth A; McCann, John C; Harlow, Kathryn E; Kurth, C Dean; Williams, Michael T; Vorhees, Charles V; Danzer, Steve C (2009. ) The effects of neonatal isoflurane exposure in mice on brain cell viability, adult behavior, learning, and memory.Anesthesia and analgesia, , 108 (1 ) ,90-104 More Information
Vorhees, Charles V; Schaefer, Tori L; Skelton, Matthew R; Grace, Curtis E; Herring, Nicole R; Williams, Michael T (2009. ) (+/-)3,4-Methylenedioxymethamphetamine (MDMA) dose-dependently impairs spatial learning in the morris water maze after exposure of rats to different five-day intervals from birth to postnatal day twenty.Developmental neuroscience, , 31 (1-2 ) ,107-20 More Information
Vorhees, Charles V; Johnson, Holly L; Burns, Lindsey N; Williams, Michael T Developmental treatment with the dopamine D2/3 agonist quinpirole selectively impairs spatial learning in the Morris water maze.Neurotoxicology and teratology, , 31 (1 ) ,1-10 More Information
Skelton, Matthew R; Able, Jessica A; Grace, Curtis E; Herring, Nicole R; Schaefer, Tori L; Gudelsky, Gary A; Vorhees, Charles V; Williams, Michael T (2008. ) (+/-)-3,4-Methylenedioxymethamphetamine treatment in adult rats impairs path integration learning: a comparison of single vs once per week treatment for 5 weeks.Neuropharmacology, , 55 (7 ) ,1121-30 More Information
Vorhees, Charles V; Herring, Nicole R; Schaefer, Tori L; Grace, Curtis E; Skelton, Matthew R; Johnson, Holly L; Williams, Michael T (2008. ) Effects of neonatal (+)-methamphetamine on path integration and spatial learning in rats: effects of dose and rearing conditions.International journal of developmental neuroscience : the official journal of the International Society for Developmental Neuroscience, , 26 (6 ) ,599-610 More Information
Herring, Nicole R; Schaefer, Tori L; Gudelsky, Gary A; Vorhees, Charles V; Williams, Michael T (2008. ) Effect of +-methamphetamine on path integration learning, novel object recognition, and neurotoxicity in rats.Psychopharmacology, , 199 (4 ) ,637-50 More Information
Sun, Ying; Jia, Li; Williams, Michael T; Zamzow, Matt; Ran, Huimin; Quinn, Brian; Aronow, Bruce J; Vorhees, Charles V; Witte, David P; Grabowski, Gregory A (2008. ) Temporal gene expression profiling reveals CEBPD as a candidate regulator of brain disease in prosaposin deficient mice.BMC neuroscience, , 9 ,76 More Information
Sun, Ying; Witte, David P; Ran, Huimin; Zamzow, Matt; Barnes, Sonya; Cheng, Hua; Han, Xianlin; Williams, Michael T; Skelton, Matthew R; Vorhees, Charles V; Grabowski, Gregory A (2008. ) Neurological deficits and glycosphingolipid accumulation in saposin B deficient mice.Human molecular genetics, , 17 (15 ) ,2345-56 More Information
Herring, Nicole R; Schaefer, Tori L; Tang, Peter H; Skelton, Matthew R; Lucot, James P; Gudelsky, Gary A; Vorhees, Charles V; Williams, Michael T (2008. ) Comparison of time-dependent effects of (+)-methamphetamine or forced swim on monoamines, corticosterone, glucose, creatine, and creatinine in rats.BMC neuroscience, , 9 ,49 More Information
Skelton, Matthew R; Williams, Michael T; Vorhees, Charles V (2008. ) Developmental effects of 3,4-methylenedioxymethamphetamine: a review.Behavioural pharmacology, , 19 (2 ) ,91-111 More Information
Schaefer, Tori L; Skelton, Matthew R; Herring, Nicole R; Gudelsky, Gary A; Vorhees, Charles V; Williams, Michael T (2008. ) Short- and long-term effects of (+)-methamphetamine and (+/-)-3,4-methylenedioxymethamphetamine on monoamine and corticosterone levels in the neonatal rat following multiple days of treatment.Journal of neurochemistry, , 104 (6 ) ,1674-85 More Information
Grace, Curtis E; Schaefer, Tori L; Herring, Nicole R; Skelton, Matthew R; McCrea, Anne E; Vorhees, Charles V; Williams, Michael T (2008. ) (+)-Methamphetamine increases corticosterone in plasma and BDNF in brain more than forced swim or isolation in neonatal rats.Synapse (New York, N.Y.), , 62 (2 ) ,110-21 More Information
McAuliffe, John J; Joseph, Bernadin; Hughes, Elizabeth; Miles, Lili; Vorhees, Charles V (2008. ) Metallothionein I,II deficient mice do not exhibit significantly worse long-term behavioral outcomes following neonatal hypoxia-ischemia: MT-I,II deficient mice have inherent behavioral impairments.Brain research, , 1190 ,175-85 More Information
Pan, Dao; Sciascia, Anthony; Vorhees, Charles V; Williams, Michael T (2008. ) Progression of multiple behavioral deficits with various ages of onset in a murine model of Hurler syndrome.Brain research, , 1188 ,241-53 More Information
Lingrel, Jerry B; Williams, Michael T; Vorhees, Charles V; Moseley, Amy E (2007. ) Na,K-ATPase and the role of alpha isoforms in behavior.Journal of bioenergetics and biomembranes, , 39 (5-6 ) ,385-9 More Information
Vorhees, Charles V; Skelton, Matthew R; Williams, Michael T (2007. ) Age-dependent effects of neonatal methamphetamine exposure on spatial learning.Behavioural pharmacology, , 18 (5-6 ) ,549-62 More Information
Siuciak, J A; McCarthy, S A; Chapin, D S; Reed, T M; Vorhees, C V; Repaske, D R (2007. ) Behavioral and neurochemical characterization of mice deficient in the phosphodiesterase-1B (PDE1B) enzyme.Neuropharmacology, , 53 (1 ) ,113-24 More Information
Skelton, Matthew R; Williams, Michael T; Schaefer, Tori L; Vorhees, Charles V (2007. ) Neonatal (+)-methamphetamine increases brain derived neurotrophic factor, but not nerve growth factor, during treatment and results in long-term spatial learning deficits.Psychoneuroendocrinology, , 32 (6 ) ,734-45 More Information
Vorhees, Charles V; Schaefer, Tori L; Williams, Michael T (2007. ) Developmental effects of +/-3,4-methylenedioxymethamphetamine on spatial versus path integration learning: effects of dose distribution.Synapse (New York, N.Y.), , 61 (7 ) ,488-99 More Information
Williams, Michael T; Herring, Nicole R; Schaefer, Tori L; Skelton, Matthew R; Campbell, Nicholas G; Lipton, Jack W; McCrea, Anne E; Vorhees, Charles V (2007. ) Alterations in body temperature, corticosterone, and behavior following the administration of 5-methoxy-diisopropyltryptamine ('foxy') to adult rats: a new drug of abuse.Neuropsychopharmacology : official publication of the American College of Neuropsychopharmacology, , 32 (6 ) ,1404-20 More Information
McAuliffe, John J; Joseph, Bernadin; Vorhees, Charles V (2007. ) Isoflurane-delayed preconditioning reduces immediate mortality and improves striatal function in adult mice after neonatal hypoxia-ischemia.Anesthesia and analgesia, , 104 (5 ) ,1066-77, tables of c More Information
Moseley, Amy E; Williams, Michael T; Schaefer, Tori L; Bohanan, Cynthia S; Neumann, Jon C; Behbehani, Michael M; Vorhees, Charles V; Lingrel, Jerry B (2007. ) Deficiency in Na,K-ATPase alpha isoform genes alters spatial learning, motor activity, and anxiety in mice.The Journal of neuroscience : the official journal of the Society for Neuroscience, , 27 (3 ) ,616-26 More Information
Skelton, Matthew R; Williams, Michael T; Vorhees, Charles V (2006. ) Treatment with MDMA from P11-20 disrupts spatial learning and path integration learning in adolescent rats but only spatial learning in older rats.Psychopharmacology, , 189 (3 ) ,307-18 More Information
McAuliffe, John J; Miles, Lili; Vorhees, Charles V (2006. ) Adult neurological function following neonatal hypoxia-ischemia in a mouse model of the term neonate: water maze performance is dependent on separable cognitive and motor components.Brain research, , 1118 (1 ) ,208-21 More Information
Ehrman, L A; Williams, M T; Schaefer, T L; Gudelsky, G A; Reed, T M; Fienberg, A A; Greengard, P; Vorhees, C V (2006. ) Phosphodiesterase 1B differentially modulates the effects of methamphetamine on locomotor activity and spatial learning through DARPP32-dependent pathways: evidence from PDE1B-DARPP32 double-knockout mice.Genes, brain, and behavior, , 5 (7 ) ,540-51 More Information
Schaefer, Tori L; Ehrman, Lisa A; Gudelsky, Gary A; Vorhees, Charles V; Williams, Michael T (2006. ) Comparison of monoamine and corticosterone levels 24 h following (+)methamphetamine, (+/-)3,4-methylenedioxymethamphetamine, cocaine, (+)fenfluramine or (+/-)methylphenidate administration in the neonatal rat.Journal of neurochemistry, , 98 (5 ) ,1369-78 More Information
Williams, Michael T; Schaefer, Tori L; Furay, Amy R; Ehrman, Lisa A; Vorhees, Charles V (2006. ) Ontogeny of the adrenal response to (+)-methamphetamine in neonatal rats: the effect of prior drug exposure.Stress (Amsterdam, Netherlands), , 9 (3 ) ,153-63 More Information
Adhami, Faisal; Liao, Guanghong; Morozov, Yury M; Schloemer, Aryn; Schmithorst, Vincent J; Lorenz, John N; Dunn, R Scott; Vorhees, Charles V; Wills-Karp, Marsha; Degen, Jay L; Davis, Roger J; Mizushima, Noboru; Rakic, Pasko; Dardzinski, Bernard J; Holland, Scott K; Sharp, Frank R; Kuan, Chia-Yi (2006. ) Cerebral ischemia-hypoxia induces intravascular coagulation and autophagy.The American journal of pathology, , 169 (2 ) ,566-83 More Information
Able, Jessica A; Gudelsky, Gary A; Vorhees, Charles V; Williams, Michael T (2006. ) 3,4-Methylenedioxymethamphetamine in adult rats produces deficits in path integration and spatial reference memory.Biological psychiatry, , 59 (12 ) ,1219-26 More Information
Crawford, Cynthia A; Williams, Michael T; Kohutek, Jodie L; Choi, Fiona Y; Yoshida, Shelly T; McDougall, Sanders A; Vorhees, Charles V (2006. ) Neonatal 3,4-methylenedioxymethamphetamine (MDMA) exposure alters neuronal protein kinase A activity, serotonin and dopamine content, and [35S]GTPgammaS binding in adult rats.Brain research, , 1077 (1 ) ,178-86 More Information
Curran, Christine P; Miller, Kevin A; Dalton, Timothy P; Vorhees, Charles V; Miller, Marian L; Shertzer, Howard G; Nebert, Daniel W (2006. ) Genetic differences in lethality of newborn mice treated in utero with coplanar versus non-coplanar hexabromobiphenyl.Toxicological sciences : an official journal of the Society of Toxicology, , 89 (2 ) ,454-64 More Information
Vorhees, Charles V; Williams, Michael T (2006. ) Morris water maze: procedures for assessing spatial and related forms of learning and memory.Nature protocols, , 1 (2 ) ,848-58 More Information
Brunskill, Eric W; Ehrman, Lisa A; Williams, Michael T; Klanke, Justin; Hammer, Daniel; Schaefer, Tori L; Sah, Renu; Dorn, Gerald W; Potter, S Steven; Vorhees, Charles V (2005. ) Abnormal neurodevelopment, neurosignaling and behaviour in Npas3-deficient mice.The European journal of neuroscience, , 22 (6 ) ,1265-76 More Information
Cohen, Martha A; Skelton, Matthew R; Schaefer, Tori L; Gudelsky, Gary A; Vorhees, Charles V; Williams, Michael T (2005. ) Learning and memory after neonatal exposure to 3,4-methylenedioxymethamphetamine (ecstasy) in rats: interaction with exposure in adulthood.Synapse (New York, N.Y.), , 57 (3 ) ,148-59 More Information
Broening, Harry W; Morford, Laronda L; Vorhees, Charles V (2005. ) Interactions of dopamine D1 and D2 receptor antagonists with D-methamphetamine-induced hyperthermia and striatal dopamine and serotonin reductions.Synapse (New York, N.Y.), , 56 (2 ) ,84-93 More Information
Williams, Michael T; Schaefer, Tori L; Ehrman, Lisa A; Able, Jessica A; Gudelsky, Gary A; Sah, Renu; Vorhees, Charles V (2005. ) 3,4-Methylenedioxymethamphetamine administration on postnatal day 11 in rats increases pituitary-adrenal output and reduces striatal and hippocampal serotonin without altering SERT activity.Brain research, , 1039 (1-2 ) ,97-107 More Information
Lanphear, Bruce P; Vorhees, Charles V; Bellinger, David C (2005. ) Protecting children from environmental toxins.PLoS medicine, , 2 (3 ) ,e61 More Information
Vorhees, Charles V; Reed, Tracy M; Morford, LaRonda L; Fukumura, Masao; Wood, Sandra L; Brown, Carrie A; Skelton, Matthew R; McCrea, Anne E; Rock, Stephanie L; Williams, Michael T Periadolescent rats (P41-50) exhibit increased susceptibility to D-methamphetamine-induced long-term spatial and sequential learning deficits compared to juvenile (P21-30 or P31-40) or adult rats (P51-60).Neurotoxicology and teratology, , 27 (1 ) ,117-34 More Information
Skelton, Matthew R; Blankenmeyer, Tracy L; Gudelsky, Gary A; Brown-Strittholt, Carrie A; Vorhees, Charles V; Williams, Michael T (2004. ) Metyrapone attenuates the sequential learning deficits but not monoamine depletions following d,l-fenfluramine administration to adult rats.Synapse (New York, N.Y.), , 54 (4 ) ,214-22 More Information
Kuan, Chia-Yi; Schloemer, Aryn J; Lu, Aigang; Burns, Kevin A; Weng, Wei-Lan; Williams, Michael T; Strauss, Kenneth I; Vorhees, Charles V; Flavell, Richard A; Davis, Roger J; Sharp, Frank R; Rakic, Pasko (2004. ) Hypoxia-ischemia induces DNA synthesis without cell proliferation in dying neurons in adult rodent brain.The Journal of neuroscience : the official journal of the Society for Neuroscience, , 24 (47 ) ,10763-72 More Information
Williams, Michael T; Brown, Carrie A; Skelton, Matthew R; Vinks, Alexander A; Vorhees, Charles V Absorption and clearance of +/-3,4-methylenedioxymethamphetamine from the plasma of neonatal rats.Neurotoxicology and teratology, , 26 (6 ) ,849-56 More Information
Williams, Michael T; Moran, Mary S; Vorhees, Charles V Behavioral and growth effects induced by low dose methamphetamine administration during the neonatal period in rats.International journal of developmental neuroscience : the official journal of the International Society for Developmental Neuroscience, , 22 (5-6 ) ,273-83 More Information
Vorhees, Charles V; Reed, Tracy M; Skelton, Matthew R; Williams, Michael T Exposure to 3,4-methylenedioxymethamphetamine (MDMA) on postnatal days 11-20 induces reference but not working memory deficits in the Morris water maze in rats: implications of prior learning.International journal of developmental neuroscience : the official journal of the International Society for Developmental Neuroscience, , 22 (5-6 ) ,247-59 More Information
Williams, Michael T; Brown, Russell W; Vorhees, Charles V (2004. ) Neonatal methamphetamine administration induces region-specific long-term neuronal morphological changes in the rat hippocampus, nucleus accumbens and parietal cortex.The European journal of neuroscience, , 19 (12 ) ,3165-70 More Information
Williams, Michael T; Blankenmeyer, Tracy L; Schaefer, Tori L; Brown, Carrie A; Gudelsky, Gary A; Vorhees, Charles V (2003. ) Long-term effects of neonatal methamphetamine exposure in rats on spatial learning in the Barnes maze and on cliff avoidance, corticosterone release, and neurotoxicity in adulthood. Brain research. Developmental brain research, , 147 (1-2 ) ,163-75
Skelton, Matthew R; Ponniah, Sathivel; Wang, Dennis Z-M; Doetschman, Thomas; Vorhees, Charles V; Pallen, Catherine J (2003. ) Protein tyrosine phosphatase alpha (PTP alpha) knockout mice show deficits in Morris water maze learning, decreased locomotor activity, and decreases in anxiety. Brain research, , 984 (1-2 ) ,1-10
Williams, Michael T; Moran, Mary S; Vorhees, Charles V (2003. ) Refining the critical period for methamphetamine-induced spatial deficits in the Morris water maze.Psychopharmacology, , 168 (3 ) ,329-38 More Information
Williams, Michael T; Morford, LaRonda L; Wood, Sandra L; Wallace, Tanya L; Fukumura, Masao; Broening, Harry W; Vorhees, Charles V (2003. ) Developmental D-methamphetamine treatment selectively induces spatial navigation impairments in reference memory in the Morris water maze while sparing working memory.Synapse (New York, N.Y.), , 48 (3 ) ,138-48 More Information
Crawford, Cynthia A; Williams, Michael T; Newman, Eva R; McDougall, Sanders A; Vorhees, Charles V (2003. ) Methamphetamine exposure during the preweanling period causes prolonged changes in dorsal striatal protein kinase A activity, dopamine D2-like binding sites, and dopamine content.Synapse (New York, N.Y.), , 48 (3 ) ,131-7 More Information
Williams, Michael T; Morford, LaRonda L; Wood, Sandra L; Rock, Stephanie L; McCrea, Anne E; Fukumura, Masao; Wallace, Tanya L; Broening, Harry W; Moran, Mary S; Vorhees, Charles V (2003. ) Developmental 3,4-methylenedioxymethamphetamine (MDMA) impairs sequential and spatial but not cued learning independent of growth, litter effects or injection stress. Brain research, , 968 (1 ) ,89-101
Wallace, T L; Vorhees, C V; Zemlan, F P; Gudelsky, G A (2003. ) Methamphetamine enhances the cleavage of the cytoskeletal protein tau in the rat brain. Neuroscience, , 116 (4 ) ,1063-8
Williams, Michael T; Vorhees, Charles V; Boon, Francis; Saber, Andrea J; Cain, Donald P (2002. ) Methamphetamine exposure from postnatal day 11 to 20 causes impairments in both behavioral strategies and spatial learning in adult rats. Brain research, , 958 (2 ) ,312-21
Williams, Michael T; Morford, LaRonda L; McCrea, Anne E; Wood, Sandra L; Vorhees, Charles V Administration of D,L-fenfluramine to rats produces learning deficits in the Cincinnati water maze but not the Morris water maze: relationship to adrenal cortical output. Neurotoxicology and teratology, , 24 (6 ) ,783-96
Zhang, Jianhua; McQuade, Jill M Slane; Vorhees, Charles V; Xu, Ming (2002. ) Hippocampal expression of c-fos is not essential for spatial learning.Synapse (New York, N.Y.), , 46 (2 ) ,91-9 More Information
Morford, L L; Inman-Wood, S L; Gudelsky, G A; Williams, M T; Vorhees, C V (2002. ) Impaired spatial and sequential learning in rats treated neonatally with D-fenfluramine. The European journal of neuroscience, , 16 (3 ) ,491-500
Reed, Tracy M; Repaske, David R; Snyder, Gretchen L; Greengard, Paul; Vorhees, Charles V (2002. ) Phosphodiesterase 1B knock-out mice exhibit exaggerated locomotor hyperactivity and DARPP-32 phosphorylation in response to dopamine agonists and display impaired spatial learning. The Journal of neuroscience : the official journal of the Society for Neuroscience, , 22 (12 ) ,5188-97
Slane McQuade, Jill M; Vorhees, Charles V; Xu, Ming; Zhang, Jianhua (2002. ) DNA fragmentation factor 45 knockout mice exhibit longer memory retention in the novel object recognition task compared to wild-type mice. Physiology & behavior, , 76 (2 ) ,315-20
Broening, H W; Morford, L L; Inman-Wood, S L; Fukumura, M; Vorhees, C V (2001. ) 3,4-methylenedioxymethamphetamine (ecstasy)-induced learning and memory impairments depend on the age of exposure during early development. The Journal of neuroscience : the official journal of the Society for Neuroscience, , 21 (9 ) ,3228-35
Vorhees, C V; Weisenburger, W P; Minck, D R Neurobehavioral teratogenic effects of thalidomide in rats. Neurotoxicology and teratology, , 23 (3 ) ,255-64
Wallace, T L; Vorhees, C V; Gudelsky, G A (2001. ) Effects of lubeluzole on the methamphetamine-induced increase in extracellular glutamate and the long-term depletion of striatal dopamine.Synapse (New York, N.Y.), , 40 (2 ) ,95-101 More Information
Cappon, G D; Vorhees, C V Plasma and brain methamphetamine concentrations in neonatal rats. Neurotoxicology and teratology, , 23 (1 ) ,81-8
Williams, M T; Morford, L L; McCrea, A E; Inman-Wood, S L; Vorhees, C V Elevations in plasmatic titers of corticosterone and aldosterone, in the absence of changes in ACTH, testosterone, or glial fibrillary acidic protein, 72 h following D,L-fenfluramine or D-fenfluramine administration to rats. Neurotoxicology and teratology, , 23 (1 ) ,23-32
Wallace, T L; Gudelsky, G A; Vorhees, C V (2001. ) Alterations in diurnal and nocturnal locomotor activity in rats treated with a monoamine-depleting regimen of methamphetamine or 3,4-methylenedioxymethamphetamine. Psychopharmacology, , 153 (3 ) ,321-6
Wallace, T L; Gudelsky, G A; Vorhees, C V (2001. ) Neurotoxic regimen of methamphetamine produces evidence of behavioral sensitization in the rat.Synapse (New York, N.Y.), , 39 (1 ) ,1-7 More Information
Williams, M T; Inman-Wood, S L; Morford, L L; McCrea, A E; Ruttle, A M; Moran, M S; Rock, S L; Vorhees, C V Preweaning treatment with methamphetamine induces increases in both corticosterone and ACTH in rats. Neurotoxicology and teratology, , 22 (5 ) ,751-9
Inman-Wood, S L; Williams, M T; Morford, L L; Vorhees, C V Effects of prenatal cocaine on Morris and Barnes maze tests of spatial learning and memory in the offspring of C57BL/6J mice. Neurotoxicology and teratology, , 22 (4 ) ,547-57
Vorhees, C V; Inman-Wood, S L; Morford, L L; Broening, H W; Fukumura, M; Moran, M S (2000. ) Adult learning deficits after neonatal exposure to D-methamphetamine: selective effects on spatial navigation and memory. The Journal of neuroscience : the official journal of the Society for Neuroscience, , 20 (12 ) ,4732-9
Slane, J M; Lee, H S; Vorhees, C V; Zhang, J; Xu, M (2000. ) DNA fragmentation factor 45 deficient mice exhibit enhanced spatial learning and memory compared to wild-type control mice. Brain research, , 867 (1-2 ) ,70-9
Cappon, G D; Pu, C; Vorhees, C V (2000. ) Time-course of methamphetamine-induced neurotoxicity in rat caudate-putamen after single-dose treatment. Brain research, , 863 (1-2 ) ,106-11
Vorhees, C V; Inman-Wood, S L; Morford, L L; Reed, T M; Moran, M S; Pu, C; Cappon, G D Evaluation of neonatal exposure to cocaine on learning, activity, startle, scent marking, immobility, and plasma cocaine concentrations. Neurotoxicology and teratology, , 22 (2 ) ,255-65
Xu, M; Guo, Y; Vorhees, C V; Zhang, J (2000. ) Behavioral responses to cocaine and amphetamine administration in mice lacking the dopamine D1 receptor. Brain research, , 852 (1 ) ,198-207
Wallace, T L; Gudelsky, G A; Vorhees, C V (1999. ) Methamphetamine-induced neurotoxicity alters locomotor activity, stereotypic behavior, and stimulated dopamine release in the rat. The Journal of neuroscience : the official journal of the Society for Neuroscience, , 19 (20 ) ,9141-8
Schilling, M A; Inman, S L; Morford, L L; Moran, M S; Vorhees, C V Prenatal phenytoin exposure and spatial navigation in offspring: effects on reference and working memory and on discrimination learning. Neurotoxicology and teratology, , 21 (5 ) ,567-78
Bell, S M; Schreiner, C M; Schultheis, P J; Miller, M L; Evans, R L; Vorhees, C V; Shull, G E; Scott, W J (1999. ) Targeted disruption of the murine Nhe1 locus induces ataxia, growth retardation, and seizures. The American journal of physiology, , 276 (4 Pt 1 ) ,C788-95
Vorhees, C V; Morford, L L; Inman, S L; Reed, T M; Schilling, M A; Cappon, G D; Moran, M S; Nebert, D W (1999. ) Genetic differences in spatial learning between Dark Agouti and Sprague-Dawley strains: possible correlation with the CYP2D2 polymorphism in rats treated neonatally with methamphetamine. Pharmacogenetics, , 9 (2 ) ,171-81
Fukumura, M; Cappon, G D; Pu, C; Broening, H W; Vorhees, C V (1998. ) A single dose model of methamphetamine-induced neurotoxicity in rats: effects on neostriatal monoamines and glial fibrillary acidic protein. Brain research, , 806 (1 ) ,1-7
Strother, W N; Vorhees, C V; Lehman, M N Long-term effects of early cocaine exposure on the light responsiveness of the adult circadian timing system. Neurotoxicology and teratology, , 20 (5 ) ,555-64
Cappon, G D; Morford, L L; Vorhees, C V Enhancement of cocaine-induced hyperthermia fails to elicit neurotoxicity. Neurotoxicology and teratology, , 20 (5 ) ,531-5
Reed, T M; Browning, J E; Blough, R I; Vorhees, C V; Repaske, D R (1998. ) Genomic structure and chromosome location of the murine PDE1B phosphodiesterase gene. Mammalian genome : official journal of the International Mammalian Genome Society, , 9 (7 ) ,571-6
Fukumura, M; Cappon, G D; Broening, H W; Vorhees, C V Methamphetamine-induced dopamine and serotonin reductions in neostriatum are not gender specific in rats with comparable hyperthermic responses. Neurotoxicology and teratology, , 20 (4 ) ,441-8
Vorhees, C V; Reed, T M; Schilling, M A; Fisher, J E; Moran, M S; Cappon, G D; Nebert, D W CYP2D1 polymorphism in methamphetamine-treated rats: genetic differences in neonatal mortality and effects on spatial learning and acoustic startle. Neurotoxicology and teratology, , 20 (3 ) ,265-73
Fukumura, M; Sethi, N; Vorhees, C V Effects of the neurotoxin 3,3'-iminodipropionitrile on acoustic startle and locomotor activity in rats: a comparison of functional observational and automated startle assessment methods. Neurotoxicology and teratology, , 20 (2 ) ,203-11
Cappon, G D; Morford, L L; Vorhees, C V (1997. ) Ontogeny of methamphetamine-induced neurotoxicity and associated hyperthermic response. Brain research. Developmental brain research, , 103 (2 ) ,155-62
Vorhees, C V (1997. ) Methods for detecting long-term CNS dysfunction after prenatal exposure to neurotoxins.Drug and chemical toxicology, , 20 (4 ) ,387-99 More Information
Broening, H W; Pu, C; Vorhees, C V (1997. ) Methamphetamine selectively damages dopaminergic innervation to the nucleus accumbens core while sparing the shell.Synapse (New York, N.Y.), , 27 (2 ) ,153-60 More Information
Scott, W J; Schreiner, C M; Nau, H; Vorhees, C V; Beliles, R P; Colvin, J; McCandless, D Valproate-induced limb malformations in mice associated with reduction of intracellular pH. Reproductive toxicology (Elmsford, N.Y.), , 11 (4 ) ,483-93
Cappon, G D; Broening, H W; Pu, C; Morford, L; Vorhees, C V (1996. ) alpha-Phenyl-N-tert-butyl nitrone attenuates methamphetamine-induced depletion of striatal dopamine without altering hyperthermia.Synapse (New York, N.Y.), , 24 (2 ) ,173-81 More Information
Pu, C; Broening, H W; Vorhees, C V (1996. ) Effect of methamphetamine on glutamate-positive neurons in the adult and developing rat somatosensory cortex.Synapse (New York, N.Y.), , 23 (4 ) ,328-34 More Information
Fisher, J E; Acuff-Smith, K D; Schilling, M A; Meyer, R A; Smith, N B; Moran, M S; O'Brien, W D; Vorhees, C V (1996. ) Behavioral effects of prenatal exposure to pulsed-wave ultrasound in unanesthetized rats.Teratology, , 54 (2 ) ,65-72 More Information
Acuff-Smith, K D; Schilling, M A; Fisher, J E; Vorhees, C V Stage-specific effects of prenatal d-methamphetamine exposure on behavioral and eye development in rats. Neurotoxicology and teratology, , 18 (2 ) ,199-215
Vorhees, C V; Reed, T M; Schilling, M S; Acuff-Smith, K D; Fisher, J E; Moran, M S Neonatal methamphetamine-induced long-term acoustic startle facilitation in rats as a function of prepulse stimulus intensity. Neurotoxicology and teratology, , 18 (2 ) ,135-9
Vorhees, C V (1996. ) Long-term effects of developmental exposure to cocaine on learned and unlearned behaviors. NIDA research monograph, , 164 ,3-52
Vorhees, C V; Acuff-Smith, K D; Schilling, M A; Moran, M S Prenatal exposure to sodium phenytoin in rats induces complex maze learning deficits comparable to those induced by exposure to phenytoin acid at half the dose. Neurotoxicology and teratology, , 17 (6 ) ,627-32
Schreiner, C M; Collins, M D; Scott, W J; Vorhees, C V; Colvin, J; McCandless, D (1995. ) Estimating intracellular pH in developing rodent embryos using a computer imaging technique: changes in embryonic pH and proliferation rates following maternal treatment with acetazolamide.Teratology, , 52 (3 ) ,160-8 More Information
Vorhees, C V; Reed, T M; Acuff-Smith, K D; Schilling, M A; Cappon, G D; Fisher, J E; Pu, C Long-term learning deficits and changes in unlearned behaviors following in utero exposure to multiple daily doses of cocaine during different exposure periods and maternal plasma cocaine concentrations. Neurotoxicology and teratology, , 17 (3 ) ,253-64
Pu, C; Vorhees, C V (1995. ) Protective effects of MK-801 on methamphetamine-induced depletion of dopaminergic and serotonergic terminals and striatal astrocytic response: an immunohistochemical study.Synapse (New York, N.Y.), , 19 (2 ) ,97-104 More Information
Vorhees, C V; Pu, C (1995. ) Ontogeny of methamphetamine-induced neurotoxicity in the rat model. NIDA research monograph, , 158 ,149-71
Vorhees, C V; Acuff-Smith, K D; Moran, M S; Minck, D R A new method for evaluating air-righting reflex ontogeny in rats using prenatal exposure to phenytoin to demonstrate delayed development. Neurotoxicology and teratology, , 16 (6 ) ,563-73
Vorhees, C V; Acuff-Smith, K D; Schilling, M A; Fisher, J E; Meyer, R A; Smith, N B; Ellis, D S; O'Brien, W D (1994. ) Behavioral teratologic effects of prenatal exposure to continuous-wave ultrasound in unanesthetized rats.Teratology, , 50 (3 ) ,238-49 More Information
Vorhees, C V; Acuff-Smith, K D; Schilling, M A; Fisher, J E; Moran, M S; Buelke-Sam, J (1994. ) A developmental neurotoxicity evaluation of the effects of prenatal exposure to fluoxetine in rats. Fundamental and applied toxicology : official journal of the Society of Toxicology, , 23 (2 ) ,194-205
Pu, C; Fisher, J E; Cappon, G D; Vorhees, C V (1994. ) The effects of amfonelic acid, a dopamine uptake inhibitor, on methamphetamine-induced dopaminergic terminal degeneration and astrocytic response in rat striatum. Brain research, , 649 (1-2 ) ,217-24
Vorhees, C V (1994. ) Developmental neurotoxicity induced by therapeutic and illicit drugs. Environmental health perspectives, , 102 Suppl 2 ,145-53
Fisher, J E; Acuff-Smith, K D; Schilling, M A; Nau, H; Vorhees, C V (1994. ) Trans-2-ene-valproic acid is less behaviorally teratogenic than an equivalent dose of valproic acid in rats.Teratology, , 49 (6 ) ,479-86 More Information
Cassidy, R A; Vorhees, C V; Minnema, D J; Hastings, L (1994. ) The effects of chlordane exposure during pre- and postnatal periods at environmentally relevant levels on sex steroid-mediated behaviors and functions in the rat.Toxicology and applied pharmacology, , 126 (2 ) ,326-37 More Information
Vorhees, C V; Ahrens, K G; Acuff-Smith, K D; Schilling, M A; Fisher, J E (1994. ) Methamphetamine exposure during early postnatal development in rats: II. Hypoactivity and altered responses to pharmacological challenge. Psychopharmacology, , 114 (3 ) ,402-8
Vorhees, C V; Ahrens, K G; Acuff-Smith, K D; Schilling, M A; Fisher, J E (1994. ) Methamphetamine exposure during early postnatal development in rats: I. Acoustic startle augmentation and spatial learning deficits. Psychopharmacology, , 114 (3 ) ,392-401
Paulson, R B; Shanfeld, J; Vorhees, C V; Cole, J; Sweazy, A; Paulson, J O (1994. ) Behavioral effects of smokeless tobacco on the neonate and young Sprague Dawley rat.Teratology, , 49 (4 ) ,293-305 More Information
Fisher, J E; Acuff-Smith, K D; Schilling, M A; Vorhees, C V; Meyer, R A; Smith, N B; O'Brien, W D (1994. ) Teratologic evaluation of rats prenatally exposed to pulsed-wave ultrasound.Teratology, , 49 (2 ) ,150-5 More Information
Schoenig, G P; Hartnagel, R E; Schardein, J L; Vorhees, C V (1993. ) Neurotoxicity evaluation of N,N-diethyl-m-toluamide (DEET) in rats. Fundamental and applied toxicology : official journal of the Society of Toxicology, , 21 (3 ) ,355-65
Paulson, R B; Shanfeld, J; Vorhees, C V; Sweazy, A; Gagni, S; Smith, A R; Paulson, J O Behavioral effects of prenatally administered smokeless tobacco on rat offspring. Neurotoxicology and teratology, , 15 (3 ) ,183-92
Pu, C; Vorhees, C V (1993. ) Developmental dissociation of methamphetamine-induced depletion of dopaminergic terminals and astrocyte reaction in rat striatum. Brain research. Developmental brain research, , 72 (2 ) ,325-8
Fisher, J E; Vorhees, C V Developmental toxicity of antiepileptic drugs: relationship to postnatal dysfunction. Pharmacological research : the official journal of the Italian Pharmacological Society, , 26 (3 ) ,207-21
Vorhees, C V; Acuff-Smith, K D; Minck, D R; Butcher, R E A method for measuring locomotor behavior in rodents: contrast-sensitive computer-controlled video tracking activity assessment in rats. Neurotoxicology and teratology, , 14 (1 ) ,43-9
Vorhees, C V; Acuff-Smith, K D; Weisenburger, W P; Minck, D R; Berry, H K Branched chain amino acids improve radial-arm maze acquisition and water maze forced-choice learning in rat offspring exposed in utero to hyperphenylalaninemia. Neurotoxicology and teratology, , 14 (1 ) ,35-41
Acuff-Smith, K D; George, M; Lorens, S A; Vorhees, C V (1992. ) Preliminary evidence for methamphetamine-induced behavioral and ocular effects in rat offspring following exposure during early organogenesis. Psychopharmacology, , 109 (3 ) ,255-63
Vorhees, C V; Acuff-Smith, K D; Weisenburger, W P; Meyer, R A; Smith, N B; O'Brien, W D (1991. ) A teratologic evaluation of continuous-wave, daily ultrasound exposure in unanesthetized pregnant rats.Teratology, , 44 (6 ) ,667-74 More Information
Vorhees, C V; Rauch, S L; Hitzemann, R J Prenatal valproic acid exposure decreases neuronal membrane order in rat offspring hippocampus and cortex. Neurotoxicology and teratology, , 13 (4 ) ,471-4
Vorhees, C V; Acuff-Smith, K D; Weisenburger, W P; Minck, D R; Berry, J S; Setchell, K D; Nau, H (1991. ) Lack of teratogenicity of trans-2-ene-valproic acid compared to valproic acid in rats.Teratology, , 43 (6 ) ,583-90 More Information
Minck, D R; Acuff-Smith, K D; Vorhees, C V (1991. ) Comparison of the behavioral teratogenic potential of phenytoin, mephenytoin, ethotoin, and hydantoin in rats.Teratology, , 43 (4 ) ,279-93 More Information
Vorhees, C V; Weisenburger, W P; Acuff-Smith, K D; Minck, D R An analysis of factors influencing complex water maze learning in rats: effects of task complexity, path order and escape assistance on performance following prenatal exposure to phenytoin. Neurotoxicology and teratology, , 13 (2 ) ,213-22
Vorhees, C V (1991. ) Comment on Tachibana's reply to Buelke-Sam et al., Springer et al., and Gaylor regarding reply to: comments on "Behavioral teratogenic effect of methylmercury and d-amphetamine: meta-analysis and power analysis of data from the Collaborative Behavioral Teratology Study of National Center for Toxicological Research.Teratology, , 43 (3 ) ,189-90 More Information
Vorhees, C V; Acuff-Smith, K D Prenatal methamphetamine-induced anophthalmia in rats. Neurotoxicology and teratology, , 12 (4 ) ,409
Vorhees, C V; Rindler, J M; Minck, D R (1990. ) Effects of exposure period and nutrition on the developmental neurotoxicity of anticonvulsants in rats: short and long-term effects. Neurotoxicology, , 11 (2 ) ,273-83
Adams, J; Vorhees, C V; Middaugh, L D Developmental neurotoxicity of anticonvulsants: human and animal evidence on phenytoin. Neurotoxicology and teratology, , 12 (3 ) ,203-14
Weisenburger, W P; Minck, D R; Acuff, K D; Vorhees, C V Dose-response effects of prenatal phenytoin exposure in rats: effects on early locomotion, maze learning, and memory as a function of phenytoin-induced circling behavior. Neurotoxicology and teratology, , 12 (2 ) ,145-52
Vorhees, C V; Acuff, K D; Weisenburger, W P; Minck, D R (1990. ) Teratogenicity of carbamazepine in rats.Teratology, , 41 (3 ) ,311-7 More Information
Vorhees, C V; Rauch, S L; Hitzemann, R J (1990. ) Prenatal phenytoin exposure decreases neuronal membrane order in rat offspring hippocampus. International journal of developmental neuroscience : the official journal of the International Society for Developmental Neuroscience, , 8 (3 ) ,283-8
Vorhees, C V (1989. ) A perspective on Tachibana's eta-squared analysis of the results of the NCTR collaborative behavioral teratology study. Psychological reports, , 65 (3 Pt 1 ) ,819-23
Vorhees, C V Sample size determinations using examples drawn from the NCTR Collaborative Behavioral Teratology Study data. Neurotoxicology and teratology, , 11 (4 ) ,381-3
Maurissen, J P; Vorhees, C V Uses of the coefficient of detection and sample size determination. Neurotoxicology and teratology, , 11 (4 ) ,377-9
Vorhees, C V Behavioral Teratology: What's Not in a Name: A reply to Cattabeni and Abbracchio. Neurotoxicology and teratology, , 11 (4 ) ,325-7
Vorhees, C V; Berry, H K (1989. ) Branched chain amino acids improve complex maze learning in rat offspring prenatally exposed to hyperphenylalaninemia: implications for maternal phenylketonuria. Pediatric research, , 25 (6 ) ,568-72
Minck, D R; Erway, L C; Vorhees, C V Preliminary findings of a reduction of otoconia in the inner ear of adult rats prenatally exposed to phenytoin. Neurotoxicology and teratology, , 11 (3 ) ,307-11
Vorhees, C V; Minck, D R Long-term effects of prenatal phenytoin exposure on offspring behavior in rats. Neurotoxicology and teratology, , 11 (3 ) ,295-305
Nelson, B K; Vorhees, C V; Scott, W J; Hastings, L Effects of 2-methoxyethanol on fetal development, postnatal behavior, and embryonic intracellular pH of rats. Neurotoxicology and teratology, , 11 (3 ) ,273-84
Vorhees, C V A fostering/crossfostering analysis of the effects of prenatal ethanol exposure in a liquid diet on offspring development and behavior in rats. Neurotoxicology and teratology, , 11 (2 ) ,115-20
Vorhees, C V (1989. ) Concepts in teratology and developmental toxicology derived from animal research. Annals of the New York Academy of Sciences, , 562 ,31-41
Vorhees, C V; Rauch, S; Hitzemann, R (1988. ) Effects of short-term prenatal alcohol exposure on neuronal membrane order in rats. Brain research, , 466 (2 ) ,161-6
Vorhees, C V Maternal age as a factor in determining the reproductive and behavioral outcome of rats prenatally exposed to ethanol. Neurotoxicology and teratology, , 10 (1 ) ,23-34
Vorhees, C V; Minck, D R; Berry, H K (1988. ) Anticonvulsants and brain development.Progress in brain research, , 73 ,229-44 More Information
Vorhees, C V Reliability, sensitivity and validity of behavioral indices of neurotoxicity. Neurotoxicology and teratology, , 9 (6 ) ,445-64
Vorhees, C V (1987. ) Fetal hydantoin syndrome in rats: dose-effect relationships of prenatal phenytoin on postnatal development and behavior.Teratology, , 35 (3 ) ,287-303 More Information
Vorhees, C V Maze learning in rats: a comparison of performance in two water mazes in progeny prenatally exposed to different doses of phenytoin. Neurotoxicology and teratology, , 9 (3 ) ,235-41
Vorhees, C V (1987. ) Teratogenicity and developmental toxicity of valproic acid in rats.Teratology, , 35 (2 ) ,195-202 More Information
Vorhees, C V (1987. ) Behavioral teratogenicity of valproic acid: selective effects on behavior after prenatal exposure to rats. Psychopharmacology, , 92 (2 ) ,173-9
Vorhees, C V (1986. ) Developmental effects of anticonvulsants. Neurotoxicology, , 7 (2 ) ,235-44
Vorhees, C V (1986. ) Methods for assessing the adverse effects of foods and other chemicals on animal behavior. Nutrition reviews, , 44 Suppl ,185-93
Vorhees, C V (1986. ) Fetal anticonvulsant exposure: effects on behavioral and physical development. Annals of the New York Academy of Sciences, , 477 ,49-62
Vorhees, C V; Fernandez, K Effects of short-term prenatal alcohol exposure on maze, activity, and olfactory orientation performance in rats. Neurobehavioral toxicology and teratology, , 8 (1 ) ,23-8
Vorhees, C V Behavioral effects of prenatal methylmercury in rats: a parallel trial to the Collaborative Behavioral Teratology Study. Neurobehavioral toxicology and teratology, , 7 (6 ) ,717-25
Vorhees, C V Behavioral effects of prenatal d-amphetamine in rats: a parallel trial to the Collaborative Behavioral Teratology Study. Neurobehavioral toxicology and teratology, , 7 (6 ) ,709-16
Sobotka, T J; Vorhees, C V Application of behavioral teratology testing procedures. Neurobehavioral toxicology and teratology, , 7 (6 ) ,665
Vorhees, C V Comparison of the Collaborative Behavioral Teratology Study and Cincinnati Behavioral Teratology test batteries. Neurobehavioral toxicology and teratology, , 7 (6 ) ,625-33
Buelke-Sam, J; Kimmel, C A; Adams, J; Nelson, C J; Vorhees, C V; Wright, D C; St Omer, V; Korol, B A; Butcher, R E; Geyer, M A Collaborative Behavioral Teratology Study: results. Neurobehavioral toxicology and teratology, , 7 (6 ) ,591-624
Vorhees, C V Fetal anticonvulsant syndrome in rats: effects on postnatal behavior and brain amino acid content. Neurobehavioral toxicology and teratology, , 7 (5 ) ,471-82
Ritschel, W A; Mandybur, T I; Grummich, K W; Vorhees, C V; Means, E D (1985. ) Experimental cerebral infarction in Mongolian gerbils: effects of vincamine on lesion size, survival and behavior. Research communications in chemical pathology and pharmacology, , 48 (2 ) ,221-42
Vorhees, C V; Butcher, R E; Brunner, R L (1984. ) Developmental toxicity and psychotoxicity of potassium iodide in rats: a case for the inclusion of behaviour in toxicological assessment. Food and chemical toxicology : an international journal published for the British Industrial Biological Research Association, , 22 (12 ) ,963-70
Vorhees, C V; Fernandez, K; Dumas, R M; Haddad, R K (1984. ) Pervasive hyperactivity and long-term learning impairments in rats with induced micrencephaly from prenatal exposure to methylazoxymethanol. Brain research, , 317 (1 ) ,1-10
Butcher, R E; Vorhees, C V; Wootten, V (1984. ) Behavioral and physical development of rats chronically exposed to caffeinated fluids. Fundamental and applied toxicology : official journal of the Society of Toxicology, , 4 (1 ) ,1-13
Vorhees, C V; Butcher, R E; Brunner, R L; Wootten, V (1984. ) Developmental toxicity and psychotoxicity of sodium nitrite in rats. Food and chemical toxicology : an international journal published for the British Industrial Biological Research Association, , 22 (1 ) ,1-6
Vorhees, C V; Butcher, R E; Wootten, V; Brunner, R L (1983. ) Behavioral and reproductive effects of chronic developmental exposure to brominated vegetable oil in rats.Teratology, , 28 (3 ) ,309-18 More Information
Vorhees, C V (1983. ) Fetal anticonvulsant syndrome in rats: dose- and period-response relationships of prenatal diphenylhydantoin, trimethadione and phenobarbital exposure on the structural and functional development of the offspring. The Journal of pharmacology and experimental therapeutics, , 227 (2 ) ,274-87
Vorhees, C V Influence of early testing on postweaning performance in untreated F344 rats, with comparisons to Sprague-Dawley rats, using a standardized battery of tests for behavioral teratogenesis. Neurobehavioral toxicology and teratology, , 5 (5 ) ,587-91
Shore, C O; Vorhees, C V; Bornschein, R L; Stemmer, K Behavioral consequences of prenatal diazepam exposure in rats. Neurobehavioral toxicology and teratology, , 5 (5 ) ,565-70
Vorhees, C V; Butcher, R E; Brunner, R L; Wootten, V; Sobotka, T J (1983. ) A developmental toxicity and psychotoxicity evaluation of FD and C red dye #3 (erythrosine) in rats. Archives of toxicology, , 53 (4 ) ,253-64
Vorhees, C V Behavioral teratogenicity testing as a method of screening for hazards to human health: a methodological proposal. Neurobehavioral toxicology and teratology, , 5 (4 ) ,469-74
Fernandez, K; Caul, W F; Haenlein, M; Vorhees, C V Effects of prenatal alcohol on homing behavior, maternal responding and open-field activity in rats. Neurobehavioral toxicology and teratology, , 5 (3 ) ,351-6
Vorhees, C V; Butcher, R E; Brunner, R L; Wootten, V; Sobotka, T J (1983. ) Developmental toxicity and psychotoxicity of FD and C red dye No. 40 (allura red AC) in rats. Toxicology, , 28 (3 ) ,207-17
Fernandez, K; Vorhees, C V Persistent body weight deficits in lactating rats treated with alcohol during pregnancy. Neurobehavioral toxicology and teratology, , 4 (5 ) ,495-6
Vorhees, C V; Klein, K L; Scott, W J (1982. ) Aspirin-induced psychoteratogenesis in rats as a function of embryonic age. Teratogenesis, carcinogenesis, and mutagenesis, , 2 (1 ) ,77-84
Vorhees, C V; Butcher, R E; Brunner, R L; Wootten, V; Sobotka, T J (1981. ) Developmental neurobehavioral toxicity of butylated hydroxyanisole (BHA) in rats. Neurobehavioral toxicology and teratology, , 3 (3 ) ,321-9
Vorhees, C V (1981. ) Effects of prenatal naloxone exposure on postnatal behavioral development of rats. Neurobehavioral toxicology and teratology, , 3 (3 ) ,295-301
Brunner, R L; Vorhees, C V; Butcher, R E (1981. ) Food colors and behavior. Science (New York, N.Y.), , 212 (4494 ) ,578-9
Vorhees, C V; Butcher, R E; Brunner, R L; Sobotka, T J (1981. ) Developmental neurobehavioural toxicity of butylated hydroxytoluene in rats. Food and cosmetics toxicology, , 19 (2 ) ,153-62
Vorhees, C V; Butcher, R E; Berry, H K (1981. ) Progress in experimental phenylketonuria: a critical review. Neuroscience and biobehavioral reviews, , 5 (1 ) ,177-90
Butcher, R E; Wootten, V; Vorhees, C V (1980. ) Standards in behavioral teratology testing: test variability and sensitivity. Teratogenesis, carcinogenesis, and mutagenesis, , 1 (1 ) ,49-61
Vorhees, C V; Brunner, R L; Butcher, R E (1979. ) Psychotropic drugs as behavioral teratogens. Science (New York, N.Y.), , 205 (4412 ) ,1220-5
Vorhees, C V; Butcher, R E; Brunner, R L; Sobotka, T J (1979. ) A developmental test battery for neurobehavioral toxicity in rats: a preliminary analysis using monosodium glutamate calcium carrageenan, and hydroxyurea. Toxicology and applied pharmacology, , 50 (2 ) ,267-82
Butcher, R E; Hoar, R M; Nolan, G A; Vorhees, C V (1979. ) Interlaboratory comparison of behavioral testing. Journal - Association of Official Analytical Chemists, , 62 (4 ) ,840-3
Vorhees, C V (1979. ) Thiamin deficiency induced muricide behavior in rats. Physiology & behavior, , 23 (1 ) ,211-4
Brunner, R L; Vorhees, C V; Kinney, L; Butcher, R E (1979. ) Aspartame: assessment of developmental psychotoxicity of a new artificial sweetener. Neurobehavioral toxicology, , 1 (1 ) ,79-86
Vorhees, C V (1979. ) Facilitation of avoidance acquisition in rats produced by P-chlorophenylalanine or P-chloroamphetamine. Pharmacology, biochemistry, and behavior, , 10 (4 ) ,569-76
Vorhees, C V (1979. ) Avoidance deficits in rats after recovery from mild to moderate thiamin deficiency. Behavioral and neural biology, , 25 (3 ) ,398-405
Kinney, L; Vorhees, C V (1979. ) A comparison of methylphenidate induced active avoidance and water maze performance facilitation. Pharmacology, biochemistry, and behavior, , 10 (3 ) ,437-9
Akeson, A L; Berry, H K; Brunner, R L; Vorhees, C V (1979. ) Brain pyruvate kinase activity in PKU model systems. Journal of neurochemistry, , 32 (1 ) ,233-5
Butcher, R E; Vorhees, C V (1979. ) A preliminary test battery for the investigation of the behavioral teratology of selected psychotropic drugs. Neurobehavioral toxicology, , 1 Suppl 1 ,207-12
Brunner, R L; McLean, M; Vorhees, C V; Butcher, R E (1978. ) A comparison of behavioral and anatomical measures of hydroxyurea induced abnormalities.Teratology, , 18 (3 ) ,379-84 More Information
Brunner, R L; Vorhees, C V; McLean, M S; Butcher, R E; Berry, H K (1978. ) Beneficial effect of isoleucine on fetal brain development in induced phenylketonuria. Brain research, , 154 (1 ) ,191-5
Vorhees, C V; Schmidt, D E; Barrett, R J Effects of pyrithiamin and oxythiamin on acetylcholine levels and utilization in rat brain. Brain research bulletin, , 3 (5 ) ,493-6
Vorhees, C V; Brunner, R L; McDaniel, C R; Butcher, R E (1978. ) The relationship of gestational age to vitamin A induced postnatal dysfunction.Teratology, , 17 (3 ) ,271-5 More Information
Parker, T H; Roberts, R K; Vorhees, C V; Schmidt, D E; Schenker, S (1977. ) The effect of acute and subacute ammonia intoxication on regional cerebral acetylcholine levels in rats. Biochemical medicine, , 18 (2 ) ,235-44
Vorhees, C V; Schmidt, D E; Barrett, R J; Schenker, S (1977. ) Effects of thiamin deficiency on acetylcholine levels and utilization in vivo in rat brain. The Journal of nutrition, , 107 (10 ) ,1902-8
Butcher, R E; Vorhees, C V; Kindt, C W; Kazmaier-Novak, K J; Berry, H K (1977. ) Induced PKU in rats: effects of age and melatonin treatment. Pharmacology, biochemistry, and behavior, , 7 (2 ) ,129-33
Vorhees, C V; Barrett, R J; Schenker, S (1975. ) Increased muricide and decreased avoidance and discrimination learning in thiamine deficient rats. Life sciences, , 16 (7 ) ,1187-99
Vorhees, C V; Schaefer, G J; Barrett, R J p-chloroamphetamine: behavioral effects of reduced cerebral serotonin in rats. Pharmacology, biochemistry, and behavior, , 3 (2 ) ,279-84
Vorhees, C V (1974. ) Some behavioral effects of maternal hypervitaminosis A in rats.Teratology, , 10 (3 ) ,269-73 More Information
Kimmel, C A; Butcher, R E; Vorhees, C V; Schumacher, H J (1974. ) Metal-salt potentiation of salicylate-induced teratogenesis and behavioral changes in rats.Teratology, , 10 (3 ) ,293-300 More Information
Schaefer, G J; Barrett, R J; Sanders-Bush, E; Vorhees, C V p-Chloroamphetamine: evidence against a serotonin mediated learning deficit in PKU. Pharmacology, biochemistry, and behavior, , 2 (6 ) ,783-9
Butcher, R E; Vorhees, C V; Kindt, C W; Keenan, W J (1972. ) An experimental evaluation of phototherapy for hyperbilirubinemia in the Gunn rat. American journal of diseases of children (1960), , 123 (6 ) ,576-8
Butcher, R E; Vorhees, C V; Kimmel, C A (1972. ) Leaning impairment from maternal salicylate treatment in rats. Nature: New biology, , 236 (68 ) ,211-2
Vorhees, C V; Butcher, R E; Berry, H K (1972. ) Reduced activity in rats with induced phenylketonuria.Developmental psychobiology, , 5 (2 ) ,175-9 More Information
Vorhees, Charles V; Graham, Devon L; Braun, Amanda A; Schaefer, Tori L; Skelton, Matthew R; Richtand, Neil M; Williams, Michael T (2012. ) Prenatal immune challenge in rats: Altered responses to dopaminergic and glutamatergic agents, prepulse inhibition of acoustic startle, and reduced route-based learning as a function of maternal body weight gain after prenatal exposure to poly IC.Synapse (New York, N.Y.), , 66 (8 ) ,725-37 More Information
Schaefer, T L; Braun, A A; Amos-Kroohs, R M; Williams, M T; Ostertag, E; Vorhees, C V (2012. ) A new model of Pde4d deficiency: genetic knock-down of PDE4D enzyme in rats produces an antidepressant phenotype without spatial cognitive effects.Genes, brain, and behavior, , 11 (5 ) ,614-22 More Information
Chen, Y; Curran, C P; Nebert, D W; Patel, K V; Williams, M T; Vorhees, C V (2012. ) Effect of vitamin C deficiency during postnatal development on adult behavior: functional phenotype of Gulo(-/-) knockout mice.Genes, brain, and behavior, , 11 (4 ) ,500 More Information
Chen, Ying; Curran, Christine P; Nebert, Daniel W; Patel, Krishna V; Williams, Michael T; Vorhees, Charles V (2012. ) Effect of chronic glutathione deficiency on the behavioral phenotype of Gclm(-/-) knockout mice.Neurotoxicology and teratology, , 34 (4 ) ,450-457 More Information
Braun, Amanda A; Graham, Devon L; Schaefer, Tori L; Vorhees, Charles V; Williams, Michael T (2012. ) Dorsal striatal dopamine depletion impairs both allocentric and egocentric navigation in rats.Neurobiology of learning and memory, , 97 (4 ) ,402-8 More Information
Graham, Devon L; Amos-Kroohs, Robyn M; Braun, Amanda A; Grace, Curtis E; Schaefer, Tori L; Skelton, Matthew R; Williams, Michael T; Vorhees, Charles V (2012. ) Neonatal (+)-methamphetamine exposure in rats alters adult locomotor responses to dopamine D1 and D2 agonists and to a glutamate NMDA receptor antagonist, but not to serotonin agonists.The international journal of neuropsychopharmacology / official scientific journal of the Collegium Internationale Neuropsychopharmacologicum (CINP), , 1-15 More Information
Schaefer, Tori L; Grace, Curtis E; Skelton, Matthew R; Graham, Devon L; Gudelsky, Gary A; Vorhees, Charles V; Williams, Michael T (2012. ) Neonatal citalopram treatment inhibits the 5-HT depleting effects of MDMA exposure in rats.ACS chemical neuroscience, , 3 (1 ) ,12-21 More Information
Mann, Elizabeth A; Alam, Zaheer; Hufgard, Jillian R; Mogle, Melissa; Williams, Michael T; Vorhees, Charles V; Reddy, Pramod (2015. ) Chronic social defeat, but not restraint stress, alters bladder function in mice.Physiology & behavior, , 150 ,83-92 More Information
Davenport, Laurie L; Hsieh, Heidi; Eppert, Bryan L; Carreira, Vinicius S; Krishan, Mansi; Ingle, Taylor; Howard, Paul C; Williams, Michael T; Vorhees, Charles V; Genter, Mary Beth (2015. ) Systemic and behavioral effects of intranasal administration of silver nanoparticles.Neurotoxicology and teratology, , More Information
Vorhees, Charles V; Williams, Michael T (2015. ) Reprint of "Value of water mazes for assessing spatial and egocentric learning and memory in rodent basic research and regulatory studies".Neurotoxicology and teratology, , More Information
Makris, Susan L; Vorhees, Charles V (2015. ) Assessment of learning, memory and attention in developmental neurotoxicity regulatory studies: Introduction.Neurotoxicology and teratology, , More Information
Braun, Amanda A; Amos-Kroohs, Robyn M; Gutierrez, Arnold; Lundgren, Kerstin H; Seroogy, Kim B; Skelton, Matthew R; Vorhees, Charles V; Williams, Michael T (2015. ) Dopamine depletion in either the dorsomedial or dorsolateral striatum impairs egocentric Cincinnati water maze performance while sparing allocentric Morris water maze learning.Neurobiology of learning and memory, , 118 ,55-63 More Information
Vorhees, Charles V; Graham, Devon L; Braun, Amanda A; Schaefer, Tori L; Skelton, Matthew R; Richtand, Neil M; Williams, Michael T Prenatal immune challenge in rats: effects of polyinosinic-polycytidylic acid on spatial learning, prepulse inhibition, conditioned fear, and responses to MK-801 and amphetamine.Neurotoxicology and teratology, , 47 ,54-65 More Information
Amos-Kroohs, Robyn M; Bloor, Colin P; Qureshi, Momina A; Vorhees, Charles V; Williams, Michael T Effects of developmental exposure to manganese and/or low iron diet: Changes to metal transporters, sucrose preference, elevated zero-maze, open-field, and locomotion in response to fenfluramine, amphetamine, and MK-801.Toxicology reports, , 2 ,1046-1056 More Information
Lin, Erica P; Miles, Lili; Hughes, Elizabeth A; McCann, John C; Vorhees, Charles V; McAuliffe, John J; Loepke, Andreas W (2014. ) A combination of mild hypothermia and sevoflurane affords long-term protection in a modified neonatal mouse model of cerebral hypoxia-ischemia.Anesthesia and analgesia, , 119 (5 ) ,1158-73 More Information
Vorhees, Charles V; Williams, Michael T Value of water mazes for assessing spatial and egocentric learning and memory in rodent basic research and regulatory studies.Neurotoxicology and teratology, , 45 ,75-90 More Information
Williams, Michael T; Braun, Amanda A; Amos-Kroohs, Robyn M; McAllister, James P; Lindquist, Diana M; Mangano, Francesco T; Vorhees, Charles V; Yuan, Weihong (2014. ) Kaolin-induced ventriculomegaly at weaning produces long-term learning, memory, and motor deficits in rats.International journal of developmental neuroscience : the official journal of the International Society for Developmental Neuroscience, , 35 ,7-15 More Information
Vorhees, Charles V; Williams, Michael T (2014. ) Assessing spatial learning and memory in rodents.ILAR journal / National Research Council, Institute of Laboratory Animal Resources, , 55 (2 ) ,310-32 More Information
Hautman, Emily R; Kokenge, Amanda N; Udobi, Kenea C; Williams, Michael T; Vorhees, Charles V; Skelton, Matthew R (2014. ) Female mice heterozygous for creatine transporter deficiency show moderate cognitive deficits.Journal of inherited metabolic disease, , 37 (1 ) ,63-8 More Information
Vorhees, Charles V; Graham, Devon L; Amos-Kroohs, Robyn M; Braun, Amanda A; Grace, Curtis E; Schaefer, Tori L; Skelton, Matthew R; Erikson, Keith M; Aschner, Michael; Williams, Michael T (2014. ) Effects of developmental manganese, stress, and the combination of both on monoamines, growth, and corticosterone.Toxicology reports, , 1 ,1046-1061 More Information
Williams, Michael T; Skelton, Matthew R; Longacre, Ian D; Huggins, Kimberly N; Maple, Amanda M; Vorhees, Charles V; Brown, Russell W (2014. ) Neuronal reorganization in adult rats neonatally exposed to (±)-3,4-methylenedioxymethamphetamine.Toxicology reports, , 1 ,699-706 More Information
Ehrman, Lisa A; Mu, Xiuqian; Waclaw, Ronald R; Yoshida, Yutaka; Vorhees, Charles V; Klein, William H; Campbell, Kenneth (2013. ) The LIM homeobox gene Isl1 is required for the correct development of the striatonigral pathway in the mouse.Proceedings of the National Academy of Sciences of the United States of America, , 110 (42 ) ,E4026-35 More Information
Mayes, Debra A; Rizvi, Tilat A; Titus-Mitchell, Haley; Oberst, Rachel; Ciraolo, Georgianne M; Vorhees, Charles V; Robinson, Andrew P; Miller, Stephen D; Cancelas, Jose A; Stemmer-Rachamimov, Anat O; Ratner, Nancy (2013. ) Nf1 loss and Ras hyperactivation in oligodendrocytes induce NOS-driven defects in myelin and vasculature.Cell reports, , 4 (6 ) ,1197-212 More Information
Schaefer, Tori L; Grace, Curtis E; Braun, Amanda A; Amos-Kroohs, Robyn M; Graham, Devon L; Skelton, Matthew R; Williams, Michael T; Vorhees, Charles V (2013. ) Cognitive impairments from developmental exposure to serotonergic drugs: citalopram and MDMA.The international journal of neuropsychopharmacology / official scientific journal of the Collegium Internationale Neuropsychopharmacologicum (CINP), , 16 (6 ) ,1383-94 More Information
Sun, Ying; Zamzow, Matt; Ran, Huimin; Zhang, Wujuan; Quinn, Brian; Barnes, Sonya; Witte, David P; Setchell, Kenneth D R; Williams, Michael T; Vorhees, Charles V; Grabowski, Gregory A (2013. ) Tissue-specific effects of saposin A and saposin B on glycosphingolipid degradation in mutant mice.Human molecular genetics, , 22 (12 ) ,2435-50 More Information
Amos-Kroohs, Robyn M; Williams, Michael T; Braun, Amanda A; Graham, Devon L; Webb, Cynthia L; Birtles, Todd S; Greene, Robert M; Vorhees, Charles V; Pisano, M Michele Neurobehavioral phenotype of C57BL/6J mice prenatally and neonatally exposed to cigarette smoke.Neurotoxicology and teratology, , 35 ,34-45 More Information
Graham, Devon L; Herring, Nicole R; Schaefer, Tori L; Holland, Katherine D; Vorhees, Charles V; Williams, Michael T Electroencephalographic and convulsive effects of binge doses of (+)-methamphetamine, 5-methoxydiisopropyltryptamine, and (±)-3,4-methylenedioxymethamphetamine in rats.The open neuropsychopharmacology journal, , 5 ,1-8 More Information
Braun, Amanda A; Amos-Kroohs, Robyn M; Gutierrez, Arnold; Lundgren, Kerstin H; Seroogy, Kim B; Vorhees, Charles V; Williams, Michael T (2016. ) 6-Hydroxydopamine-Induced Dopamine Reductions in the Nucleus Accumbens, but not the Medial Prefrontal Cortex, Impair Cincinnati Water Maze Egocentric and Morris Water Maze Allocentric Navigation in Male Sprague-Dawley Rats.Neurotoxicity research, , 30 (2 ) ,199-212 More Information
Amos-Kroohs, Robyn M; Davenport, Laurie L; Gutierrez, Arnold; Hufgard, Jillian R; Vorhees, Charles V; Williams, Michael T Developmental manganese exposure in combination with developmental stress and iron deficiency: Effects on behavior and monoamines.Neurotoxicology and teratology, , 56 ,55-67 More Information
Jablonski, Sarah A; Williams, Michael T; Vorhees, Charles V (2016. ) Mechanisms involved in the neurotoxic and cognitive effects of developmental methamphetamine exposure.Birth defects research. Part C, Embryo today : reviews, , 108 (2 ) ,131-41 More Information
Ye, Hong; Wang, Xiaofang; Sussman, Caroline R; Hopp, Katharina; Irazabal, Maria V; Bakeberg, Jason L; LaRiviere, Wells B; Manganiello, Vincent C; Vorhees, Charles V; Zhao, Haiqing; Harris, Peter C; van Deursen, Jan; Ward, Christopher J; Torres, Vicente E (2016. ) Modulation of Polycystic Kidney Disease Severity by Phosphodiesterase 1 and 3 Subfamilies.Journal of the American Society of Nephrology : JASN, , 27 (5 ) ,1312-20 More Information
Amos-Kroohs, Robyn M; Graham, Devon L; Grace, Curtis E; Braun, Amanda A; Schaefer, Tori L; Skelton, Matthew R; Vorhees, Charles V; Williams, Michael T (2016. ) Developmental stress and lead (Pb): Effects of maternal separation and/or Pb on corticosterone, monoamines, and blood Pb in rats.Neurotoxicology, , 54 ,22-33 More Information
Jablonski, Sarah A; Williams, Michael T; Vorhees, Charles V (2016. ) Neurobehavioral Effects from Developmental Methamphetamine Exposure.Current topics in behavioral neurosciences, , 29 ,183-230 More Information
Vorhees, Charles V; Makris, Susan L Assessment of learning, memory, and attention in developmental neurotoxicity regulatory studies: synthesis, commentary, and recommendations.Neurotoxicology and teratology, , 52 (Pt A ) ,109-15 More Information
Gutierrez, Arnold; Williams, Michael T; Vorhees, Charles V (2018. ) A Single High Dose of Methamphetamine Reduces Monoamines and Impairs Egocentric and Allocentric Learning and Memory in Adult Male Rats.Neurotoxicity research, , 33 (3 ) ,671-680 More Information
Vorhees, Charles V; Sprowles, Jenna N; Regan, Samantha L; Williams, Michael T (2018. ) A better approach to in vivo developmental neurotoxicity assessment: Alignment of rodent testing with effects seen in children after neurotoxic exposures.Toxicology and applied pharmacology, , More Information
Udobi, K C; Kokenge, A N; Hautman, E R; Ullio, G; Coene, J; Williams, M T; Vorhees, C V; Mabondzo, A; Skelton, M R (2018. ) Cognitive deficits and increases in creatine precursors in a brain-specific knockout of the creatine transporter gene Slc6a8.Genes, brain, and behavior, , More Information
Kuerbitz, Jeffrey; Arnett, Melinda; Ehrman, Sarah; Williams, Michael T; Vorhees, Charles V; Fisher, Simon E; Garratt, Alistair N; Muglia, Louis J; Waclaw, Ronald R; Campbell, Kenneth (2018. ) Loss of Intercalated Cells (ITCs) in the Mouse Amygdala ofTshz1Mutants Correlates with Fear, Depression, and Social Interaction Phenotypes.The Journal of neuroscience : the official journal of the Society for Neuroscience, , 38 (5 ) ,1160-1177 More Information
Hufgard, J R; Williams, M T; Vorhees, C V (2017. ) Phosphodiesterase-1b deletion confers depression-like behavioral resistance separate from stress-related effects in mice.Genes, brain, and behavior, , 16 (8 ) ,756-767 More Information
Jablonski, Sarah A; Williams, Michael T; Vorhees, Charles V (2017. ) Learning and memory effects of neonatal methamphetamine exposure in rats: Role of reactive oxygen species and age at assessment.Synapse (New York, N.Y.), , 71 (11 ) , More Information
Sprowles, Jenna L N; Hufgard, Jillian R; Gutierrez, Arnold; Bailey, Rebecca A; Jablonski, Sarah A; Williams, Michael T; Vorhees, Charles V (2017. ) Differential effects of perinatal exposure to antidepressants on learning and memory, acoustic startle, anxiety, and open-field activity in Sprague-Dawley rats.International journal of developmental neuroscience : the official journal of the International Society for Developmental Neuroscience, , 61 ,92-111 More Information
Amaraneni, Manoj; Pang, Jing; Mortuza, Tanzir B; Muralidhara, Srinivasa; Cummings, Brian S; White, Catherine A; Vorhees, Charles V; Zastre, Jason; Bruckner, James V (2017. ) Brain uptake of deltamethrin in rats as a function of plasma protein binding and blood-brain barrier maturation.Neurotoxicology, , 62 ,24-29 More Information
Gutierrez, Arnold; Jablonski, Sarah A; Amos-Kroohs, Robyn M; Barnes, Anna C; Williams, Michael T; Vorhees, Charles V (2017. ) Effects of Housing on Methamphetamine-Induced Neurotoxicity and Spatial Learning and Memory.ACS chemical neuroscience, , 8 (7 ) ,1479-1489 More Information
Hufgard, Jillian R; Williams, Michael T; Skelton, Matthew R; Grubisha, Olivera; Ferreira, Filipa M; Sanger, Helen; Wright, Mary E; Reed-Kessler, Tracy M; Rasmussen, Kurt; Duman, Ronald S; Vorhees, Charles V (2017. ) Phosphodiesterase-1b (Pde1b) knockout mice are resistant to forced swim and tail suspension induced immobility and show upregulation of Pde10a.Psychopharmacology, , 234 (12 ) ,1803-1813 More Information
Vorhees, Charles V (2017. ) Assessment of Learning, Memory, and Attention in Developmental Neurotoxicology Regulatory Testing: Commentary on essentiality of cognitive assessment for protecting child health.Neurotoxicology and teratology, , 61 ,135-137 More Information
López-Juárez, Alejandro; Titus, Haley E; Silbak, Sadiq H; Pressler, Joshua W; Rizvi, Tilat A; Bogard, Madeleine; Bennett, Michael R; Ciraolo, Georgianne; Williams, Michael T; Vorhees, Charles V; Ratner, Nancy (2017. ) Oligodendrocyte Nf1 Controls Aberrant Notch Activation and Regulates Myelin Structure and Behavior.Cell reports, , 19 (3 ) ,545-557 More Information
Stottmann, Rolf W; Driver, Ashley; Gutierrez, Arnold; Skelton, Matthew R; Muntifering, Michael; Stepien, Christopher; Knudson, Luke; Kofron, Matthew; Vorhees, Charles V; Williams, Michael T (2017. ) A heterozygous mutation in tubulin, beta 2B ( Tubb2b ) causes cognitive deficits and hippocampal disorganization.Genes, brain, and behavior, , 16 (2 ) ,250-259 More Information
Jablonski, Sarah A; Graham, Devon L; Vorhees, Charles V; Williams, Michael T (2017. ) Effects of Neonatal Methamphetamine and Stress on Brain Monoamines and Corticosterone in Preweanling Rats.Neurotoxicity research, , 31 (2 ) ,269-282 More Information
Amos-Kroohs, Robyn M; Davenport, Laurie L; Atanasova, Nina; Abdulla, Zuhair I; Skelton, Matthew R; Vorhees, Charles V; Williams, Michael T Developmental manganese neurotoxicity in rats: Cognitive deficits in allocentric and egocentric learning and memory.Neurotoxicology and teratology, , 59 ,16-26 More Information
Sprowles, Jenna L N; Hufgard, Jillian R; Gutierrez, Arnold; Bailey, Rebecca A; Jablonski, Sarah A; Williams, Michael T; Vorhees, Charles V (2016. ) Perinatal exposure to the selective serotonin reuptake inhibitor citalopram alters spatial learning and memory, anxiety, depression, and startle in Sprague-Dawley rats.International journal of developmental neuroscience : the official journal of the International Society for Developmental Neuroscience, , 54 ,39-52 More Information
Vorhees, Charles V; Williams, Michael T Cincinnati water maze: A review of the development, methods, and evidence as a test of egocentric learning and memory.Neurotoxicology and teratology, , 57 ,1-19 More Information
1990 Eli Lilly Distinguished Lecturer
1994 -1998 Member, Neurophysiology and Neuroanatomy Study Section, National Institutes of Health
1997 -2000 Member, Reproductive and Developmental Toxicology Committee, National Research Council of the National Academy of Science
2002 Grass Foundation Lecturer
National Institute of Mental Health Predoctoral fellowship
1977 -To Present: Teratology Society
1977 -To Present: Neurobehavioral Teratology Society
1980 -To Present: American Association for the Advancement of Science
1984 -To Present: Society for Neuroscience
1984 -To Present: International Brain Research Organization
1990 -To Present: Society of Toxicology
Academic - Cincinnati Children's Hospital Medical Center
Cincinnati  Ohio, 45229
Phone: 513-636-4222
charles.vorhees@cchmc.org