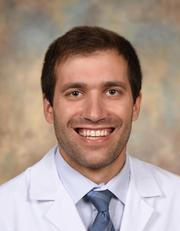 Jackson Walker
Clinical Instructor
Resident- PGY 1
Personal Statement
My favorite type of rock climbing is called "sport" climbing. In this style of climbing, everything, including the rope, begins on the ground. First, the belayer and I inspect the route, eyeing the trail of steel bolts up the face. We attempt to identify a possible climbing sequence and any areas of loose rock or sites where a fall might be dangerous. Then, I tie into the rope and begin to carry it up the wall, clipping into bolts about every 5-10 feet. I love this style of climbing because it requires creativity, problem solving, teamwork, and focus. Every foot I climb above the last bolt I have clipped equals a potential fall that is over twice that distance. I have to be certain that if I were to fall, I would not fall onto a ledge or into a tree. Accomplishing this task safely while still having fun requires planning, adaptability when things do not go as expected, and precise communication with my partner on the ground. These skills are all applicable to internal medicine, yet I believe these two disciplines are most related when it comes to exploring the unknown. In the practice of internal medicine, I will be face to face with the mysteries of the human body and see the effects of my problem solving firsthand. Just as a foothold that looked terrible from below turns out to be the key to a climbing sequence, a small piece of medical history could turn out to be the key to establishing the right diagnosis.

Why I Chose Cincinnati
Choosing Cincinnati was a no brainer. On my interview day, I admired the program's sense of direction and commitment to advancing medical education. In one of my interviews, Dr. Schauer said that his favorite part of working here was that everyone in the department of medicine really bought into the program's mission to study and improve graduate medical education. I loved this idea, and was eager to get involved. It was a big choice to decide to move away from my family on the east coast, but after my interview I met up with my wife, who had just interviewed at Cinci Children's, and we looked at each other and knew we had found the right place.
MD: Sidney Kimmel Med Col at Thomas Jefferson Un
University of Cincinnati College of Medicine
231 Albert Sabin Way
Cincinnati  Ohio, 45267
WALKE3J9@UCMAIL.UC.EDU