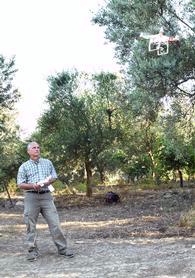 John Wallrodt
Sr Research Associate
Senior Research Associate
Blegen Library
317
A&S Classics - 0226
John has worked in Israel, Greece, Turkey, Italy, and Albania in all aspects of archaeological fieldwork. Following his interest in spatial analysis, and in order to make sense of it all, he turned to computers. Within the department, he helps students and faculty to simplify their work and increase their productivity with the creative application of computing tools and technology. He also creates and maintains databases for several of the department's field research projects. He currently is mostly involved in the publication process, managing the BASP and Keos publication schedules.
BA: University of Maryland Baltimore, MD, 1993 (Ancient Studies)
Research and Practice Interests
Computer applications in archaeology.
Positions and Work Experience
2007 - Senior Research Associate, University of Cincinnati, Cincinnati, OH
2000 -2007 Coordinator, Systems Development and Maintenance, University of Cincinnati, Cincinnati, OH