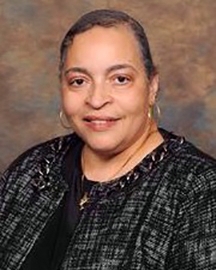 Carol Lynn Wheeler-Strother
Assistant Professor-Educator
I have worked in both private and public Adoption, foster care, child welfare, and administration. Foster care and adoption are my fields of expertise and interest. I have had the opportunity to work with child welfare adoptions, domestic infant adoptions and international adoptions. I believe that "Children Grow Best in Families" and there is a family out there for every waiting child. Our charge is to find the best family for each child. As a recruitment manager for adoption and foster care, I developed an ecosystem model as a child centered tool for identifying and recruiting adoptive.families.

My research concentration is on all aspects of adoption including the family's motivation, the lifeling effects on the adoption triad and the process of emotions for the child and the families involved. My dissertation outcome found that private agency families may be interested in child welfare agency children, if give the opportunity to get to know the children.
Doctor of Philosophy, Capella University Minneapolis, MN, 2010 (Human Services; Nonprofit Management)
MSW, University of Cincinnati Cincinnati, (Social Work Administration)
BS, University of Cincinnati Cincinnati, OH, (Community Services - Criminal Justice)
AS, University of Cincinnati Cincinnati, (Law Enforcement Technology)
Positions and Work Experience
09-01-2007 - Educator, University of Cincinnati, Cincinnati, OH
2005 -2007 Director of Chiildren's Services, Directed programs for adoption, foster care, pregnancy counseling, and postponing sexual involvement., Catholic Charities of Southwest Ohio, Cincinnati, OH
Research and Practice Interests
Interests include: Adoption, child welfare, parenting, child development, discipline techniques, and psychosocial dynamics of children and families. Additional expertise in nonprofit management, policy and procedures and community development.
35-SW-351 GEN SW PRAC I Level:Undergraduate
35-SW-785 ADVANCED PRACTICE Level:Graduate
Adoption Level:Graduate
-SW-3051 HUM DIV & GEN PRAC Level:Undergraduate
-SW-4050 GEN PRAC COMM & ORG Level:Undergraduate
Academic - University of Cincinnati
1515 French Hall
Cincinnati  Ohio, 45221
Phone: 513-556-4635
Fax: 513-556-0423
carol.wheeler-strother@uc.edu