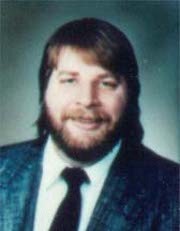 Philip A. Wilsey
Professor
Rhodes Hall
836
CEAS - Elec Eng & Computer Science - 0030
Dept of EECS
836 Rhodes Hall
Cincinnati, Ohio 45221-0030
I am working in High Performance Computing, Data Science, Parallel and Distributed Simulation, Embedded Systems, and Point-of-Care medical devices.  I have been working with Random and Approximate Methods to improve the performance of Topological Data Aalysis (TDA), specifically persistent homology.  These studies have focused on partitioning and parallelism to decompose the problem into a collection of subparts that can be processed in parallel.  Because the TDA algorithms have exponentional complexity in both time and space, decomposing and partitioning the data into regional subspaces has dramatic impact on the overall performance.  In Big Data Clustering, I have been working to combine random projection hashing with locality sensitive hashing to implement high-performance, distributed privacy preserving data mining.  The projection and hashing approach permits us to perform clustering on distributed data sets by exchanging only hash keys between the distributed nodes.  The hash keys are produced by destructive transforms so that the original data in the distributed network remains fully protected.  We are promoting these techniques to enable clustering and nearest neighbor search across HIPAA protected medical databases.  In addition, I have been working extensively for many years to advance the field of Parallel and Distributed Simulation (PDES) using the Time Warp mechanism.  Most recently we have been studying the design of solutions for the pending event set problem for high performance simulation on multi-core and many-core platforms.  I have initiated studies to extract profile data from discrete event simulation models to obtain quantitative data that I plan to use to focus my algorithm development for parallel simulation.  Finally, I am working with the local BioSensors group and College of Medicine to develop point-of-care medical devices to assist patient diagnosis, treatment, and monitoring.
Ph.D, University of Louisiana Lafayette, 1987 (Computer Science)
M.S., University of Louisiana Lafayette, 1985 (Computer Science)
B.S., Illinois State University Normal, IL, 1981 (Mathematics)
Positions and Work Experience
1987 - Professor, University of Cincinnati, Cincinnati, OH
Research and Practice Interests
High Performance Computing, Big Data Analysis, Topological Data Analysis, Parallel and Distributed Simulation, application specific O/S services, computer systems, small-form-factor computing, embedded systems, point-of-care medical devices.
Grant: #DABT6396C0055/P00009 Investigators:Wilsey, Philip 09-16-1996 -01-15-2000 Department of the Army A Verification Environment for High Assurance Network Performance Prediction Role:PI $748,975.00 Closed Level:Federal
Grant: #U54 EB007954 Investigators:Air, Dorothy; Beyette, Fred; Bishop, Paul; Broderick, Joseph; Clark, Joseph; Haridas, Balakrishna; Helmicki, Arthur; Jauch, Edward; Kanter, Daniel; Pancioli, Arthur; Papautsky, Ian; Privitera, Mary Beth; Shutter, Lori; Steckl, Andrew; Todd, Anita; Tomsick, Thomas; Wilsey, Philip 09-30-2007 -06-30-2014 National Institute of Biomedical Imaging and Bioengineering Point of Care-Care Center for Emerging Neurotechnologies Role:Collaborator $9,416,342.00 Active Level:Federal
Grant: #CNS-0915337 Investigators:Wilsey, Philip 09-01-2009 -08-31-2014 National Science Foundation CSR: Small: Collaborative Research: Combining Static Analysis and Dynamic Run-time Optimization for Parallel Discrete Event Simulation in Many-Core Environments Role:PI $166,911.00 Active Level:Federal
Grant: #SRS 007743 Investigators:Purdy, Carla; Wilsey, Philip 10-01-2011 -09-30-2014 L-3 Fuzing & Ordnance Systems Studies to Minimize Failures in Embedded Systems Software Role:PI $313,172.00 Active Level:Industry
Grant: #SRS 007902 Investigators:Wilsey, Philip 02-01-2012 -05-31-2013 HeathCo LLC College Themed Door Chime Role:PI $50,500.00 Active Level:Industry
Grant: #226-6273-NDL \ FA8650-12-C-6273 Investigators:Beyette, Fred; Choi, Seokheun; Heikenfeld, Jason; Papautsky, Ian; Wilsey, Philip 06-01-2012 -06-10-2013 Air Force Research Laboratory Arrayed Volatile Organic Sensors: System-Level Proof of Concept Role:Collaborator $51,500.00 Active Level:Federal
Grant: #ACI-1440420 Investigators:Wilsey, Philip 09-01-2014 -08-31-2019 National Science Foundation Scalable Big Data Clustering by Random Projection Hashing Role:PI $498,127.00
Grant: #R21ES024717 Investigators:Bhattacharya, Amit; Haynes, Erin; Heineman, William; Papautsky, Ian; Wilsey, Philip; Xie, Changchun 03-01-2015 -02-28-2017 National Institute of Environmental Health Sciences Validation and Demonstration of Point-of-Care Sensor for Multi-Metal Exposure Assessment Role:Collaborator $197,708.00 Awarded Level:Federal
Grant: #S-000749 / FA9550-15-1-0384 Investigators:Wilsey, Philip 09-01-2015 -08-31-2019 Air Force Research Laboratory Parallel Discrete Event Simulation on Emerging High-Performance Multicore Clusters Role:PI $97,889.00
Peer Reviewed Publications
Beyette, Fred R; Booher, Blaine; Drennan, James; Carraher, Lee; Butler, Josh; Bowman, Peggy S; Clark, Joseph F; Wilsey, Philip A (2011. )Device for quantification of bilirubin in cerebral spinal fluid.IEEE transactions on bio-medical engineering, ,58 (3 ),773-6
Pettigrew, David B; Morgan, Chad J; Anderson, R Brian; Wilsey, Philip A; Kuntz, Charles (2010. )Virtual preoperative measurement and surgical manipulation of sagittal spinal alignment using a novel research and educational software program.Neurosurgical focus, ,28 (3 ),E2
Beyette, Fred R; Booher, Blaine; Drennan, James; Carraher, Lee; Butler, Josh; Bowman, Peggy; Clark, Joseph F; Wilsey, Philip A (2010. )Development of a point-of-care device for the quantification of bilirubin in cerebral spinal fluid.Conference proceedings : ... Annual International Conference of the IEEE Engineering in Medicine and Biology Society. IEEE Engineering in Medicine and Biology Society. Conference, ,2010 ,915-8
https://scholar.google.com/citations?user=L3lqaIsAAAAJ&hl=en,
Academic - Dept of EECS
836 Rhodes Hall
Ohio, 45221-0030
Phone: +1 513 556-4779
Fax: +1 513 556-7326
philip.wilsey@uc.edu