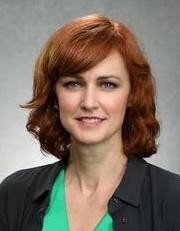 Jaime B Windeler
Associate Professor
Jaime B. Windeler is an Associate Professor of Operations, Business Analytics and Information Systems in the Carl H. Lindner College of Business at the University of Cincinnati. She earned her Ph.D. at the University of Arkansas. Jaime's research focuses on the management of distributed collaboration and the attraction, motivation, and retention of IT professionals. She is currently working on a number of projects that examine institutional support mechanisms, particularly the role of leadership, in facilitating team performance and supporting workforce diversity and social inclusion. Jaime's research is published or forthcoming in premier outlets such as MIS Quarterly, Information Systems Research, the Journal of the Association for Information Systems, Information Systems Journal, Production and Operations Management, and the Journal of Organizational Behavior, among others. She serves on the editorial board of the Journal of the Association for Information Systems and is a senior editor at the Database for Advances in Information Systems, where she was the 2017 Reviewer of the Year. She was awarded the 2017 AIS Early Career Award.
Ph D: University of Arkansas Fayetteville, AR, 2011 (Business Administration)
MS: Northern Kentucky University Highland Heights, KY, 2005 (Information Systems)
BS: McKendree University Lebanon, IL, 2003 (Computer Information Systems)
Research and Practice Interests
Dr. Windeler"s research focuses on collaboration in distributed software development teams and the attraction, selection and retention of IT professionals.
Positions and Work Experience
2018 - Associate Professor, University of Cincinnati, Department of Operations, Business Analytics and Information Systems,
2011 -2018 Assistant Professor, University of Cincinnati, Department of Operations, Business Analytics and Information Systems,
2006 -2011 Graduate Research Assistant/Instructor, University of Arkansas, Information Systems Department,
Published Abstracts
Chen, Liwei;Windeler, Jaime;Daniel, Sherae Exploring the Tension between the Firm, the Open Source Software Community, and the Developer .[Abstract]
Other Publications
Windeler, Jaime B; Harrison, Andrew (2018. ) Rethinking Media Synchronicity Theory: Examining the Cooperative Assumption . Hawaii International Conference on Systems Sciences
Windeler, Jaime; Harrison, Andrew Rethinking Media Synchronicity Theory: Examining the Cooperative Assumption . The DATA BASE for Advances in Information Systems
Sundrup, Rui; Windeler, Jaime; Froehle, Craig (2017. ) Evaluating Effects of Information Incongruence and Gender on Online Review Helpfulness. . Americas Conference on Information Systems
Windeler, Jaime; Chudoba, Katherine M.; Sundrup, Rui (2017. ) Getting Away from Them All: Managing Exhaustion from Social Interaction with Telework .Forthcoming , Journal of Organizational Behavior
Windeler, Jaime; Maruping, Likoebe; Venkatesh, Viswanath (12-2017. ) Systems Development Risk Factors: The Role of Empowering Leadership in Lowering Developers' Stress . Information Systems Research, Forthcoming
Laker, Lauren; Froehle, Craig; Windeler, Jaime; Lindsell, Christopher Quality and Efficiency of the Clinical Decision-Making Process: Information Overload and Emphasis Framing . Production and Operations Management
Venkatesh, Viswanath; Windeler, Jaime; Bartol, Kay; Williamson, Ian (2017. ) Person-organization and Person-job Fit Perceptions of New IT Employees: Work Outcomes and Gender Differences .41 (2 ) , MIS Quarterly
Windeler, Jaime; Chudoba, Katherine; Sundrup, Rui (2015. ) Should I Stay or Should I Go? Reducing Exhaustion from Social Interaction . Academy of Management Annual Meeting Proceedings
Windeler, Jaime; Moore, Jo Ellen; Riemenschneider, Cynthia (2015. ) Viewing Turnover through a Wide-Angle Lens: Conceptualizing Locality Turnover . 48nd Hawaii International Conference on System Sciences (HICSS)
Windeler, Jaime; Chudoba, Katherine; Sundrup, Rui (08-07-2015. ) Should I Stay or Should I Go? Reducing Exhaustion from Social Interaction . Academy of Management Annual Meeting Proceedings
Windeler, Jaime; Maruping, Likoebe; Lionel, Robert; Riemenschneider, Cynthia (2015. ) E-profiles, Conflict, and Shared Understanding in Distributed Teams .16 (7 ) , Journal of the Association for Information Systems
Windeler, Jaime; Riemenschneider, Cynthia (12-2014. ) The Influence of Ethnicity on Organizational Commitment and Merit Pay of IT Workers: The Role of Leader Support .26 (doi: 10.1111/isj.12058 ) , Information Systems Journal
Windeler, Jaime; Riemenschneider, Cynthia (05-30-2013. ) Organizational Commitment of IT Workers: Leader Support and Differences Across Gender and Race . ACM-SIGMIS: Computers & People Research Conference
Windeler, Jaime; Venkatesh, Viswanath (2012. ) Hype or Help? A Longitudinal Field Study of Virtual World Use for Team Collaboration .13 (10 ) , Journal of the Association for Information Systems
Windeler, Jaime; Robert, Lionel P; Riemenschneider, Cynthia; Maruping, Likoebe (2009. ) Influencing Individual Perceptions of Deep-level Diversity in Virtual Learning Teams . 42nd Hawaii International Conference on System Sciences (HICSS)
Windeler, Jaime; Maruping, Likoebe; Riemenschneider, Cynthia; Robert, Lionel (2008. ) Leveraging E-identities: The Impact of Perceived Diversity on Team Social Integration and Performance . 29th International Conference on Information Systems (ICIS)
Invited Presentations
Windeler, Jaime; Maruping, Likoebe; Robert, Lionel; Riemenschneider, Cindy (2016. ) Variety without Separation in Technology-Mediated Teams: Leveraging Electronic Profiles .Lindner Research Excellence Interdisciplinary Research Seminar, Lindner College of Business; University of Cincinnati, Cincinnati, OH. Level:Local
05-2018 Dean"s List of Teaching Excellence Level:College Type:Teaching
04-2018 Faculty Research Excellence Award he Office of the Provost and the Office of Research collaborate to present the Award for Faculty Excellence, which recognizes faculty members who represent excellence in all of its forms. These offices collaborate to provide each recipient of the Award for Faculty Excellence $2,000 in funding to support their teaching, research, service, as well as their professional efforts. Level:University Type:Scholarship/Research
12-2017 Dean"s List of Teaching Excellence Level:College Type:Teaching
12-2017 Early Career Award The AIS Early Career Award was established in 2014 and will be granted for the first time in 2015. This new award recognizes individuals in the early stages of their careers who have already made outstanding research, teaching, and/or service contributions to the field of information systems. Nominees for the AIS Early Career Award should have made global contributions to the discipline as well as local contributions in the context of their country and region. Nominees should be role models to colleagues and students within the discipline, as well as garner the respect of individuals from outside the discipline and be esteemed for their high levels of professional and personal integrity. Level:International Type:Scholarship/Research
2017 2017 Reviewer of the Year Level:International Type:Scholarship/Research
2017 Departmental Research Expenses Award $3400 for fall 2017 speaker: Venkatesh Level:College Type:Scholarship/Research
2017 Faculty Summer Research Grant $15,034 Level:College Type:Scholarship/Research
2017 Research Expenses Award $1884 for research expenses Level:College Type:Scholarship/Research
05-2017 Dean"s List of Teaching Excellence Level:College Type:Teaching
03-2017 New Faculty Summer Research Grant $15,034 to support summer research. Award based on "excellent research record with multiple top publications and your proposed active research agenda". Level:College Type:Scholarship/Research
02-24-2017 Invited Speaker: TechOlympics 2017 Level:Regional Type:Service, Community
12-2016 Dean"s List of Teaching Excellence Level:College Type:Teaching
12-14-2016 Invited Panelist: Developing a Scholarly Identity as a Junior Faculty Member Level:International Type:Service, Professional
09-2016 Professional Development Grant $500 award for continuing research progress Level:University Type:Scholarship/Research
07-2016 Faculty Research Grant $9,005 for research expenses Level:College Type:Scholarship/Research
05-2016 Dean"s List of Teaching Excellence Level:College Type:Teaching
03-2016 2016 Harold Grilliot Award for exemplary service to undergraduate organizations The Harold Grilliot Award is given each year to a Lindner College of Business faculty member who has performed extraordinary service to students and student organizations and has advanced good relations between students and faculty. Level:College Type:Service, University
03-2016 New Faculty Summer Research Grant $14,739.65 to support summer research. Award based on "excellent research record with multiple top publications and your proposed active research agenda". Level:College Type:Scholarship/Research
03-2016 Nominated for 2016 Michael Dean EXCEL Undergraduate Teaching Award Dr. Michael Dean, Professor Emeritus of Marketing, established the Excellence in Classroom Education and Learning (EXCEL) Undergraduate Teaching Award to honor individuals for outstanding teaching of undergraduate students. The Lindner College of Business annually recognizes one teacher who has made an outstanding contribution to the College, University and profession through excellence in undergraduate teaching. Level:College Type:Teaching
02-19-2016 Invited Speaker: TechOlympics 2016 Level:Regional Type:Service, Community
12-2015 Dean"s List of Teaching Excellence Level:College Type:Teaching
12-2015 Invited Speaker: SIG Social Inclusion Research Workshop Level:International Type:Scholarship/Research
11-2015 Invited Panelist: "Making your Jobs Attractive to Millennials" Level:Regional Type:Service, Community
07-16-2015 Faculty Research Grant $10,000 award for research expenses Level:College Type:Scholarship/Research
03-31-2015 Faulty Development Grant $2300 award for attending LINKS workshop Level:College Type:Scholarship/Research
03-11-2015 Invited Speaker: Association for Information Systems 2015 Journal Club Webinar Invited to present Venkatesh & Windeler, 2012 Level:International Type:Service, Professional
02-20-2015 Invited Speaker: TechOlympics 2015 Level:Regional Type:Service, Community
02-23-2014 Invited Speaker: TechOlympics 2014 Level:Regional Type:Service, Community
12-2013 Dean"s List of Teaching Excellence Level:College Type:Teaching
09-08-2013 Invited Speaker: INTERAlliance Leadership Council Retreat Level:Regional Type:Service, Community
02-24-2013 Invited Speaker: TechOlympics 2013 Level:Regional Type:Service, Community
09-23-2012 Invited Speaker: INTERAlliance Leadership Council Retreat Invited to speak to 30 top-performing student leaders from high schools across the greater Cincinnati area. The talk was entitled "The Sheep in All of Us" and covered strategies for successful teamwork in college and professional settings. Level:Local Type:Service, Community
03-2012 Dean"s List of Teaching Excellence This recognition identifies teaching faculty who were assessed by their students as providing a high-quality classroom experience. Those recognized received high scores on the instructor excellence measure in the end of term course evaluations. Eligibility for this quarterly recognition include a 7.0 or above on the instructor excellence rating, a 50 percent or better participation rate, and at least 10 or more responses to the evaluation. Level:College Type:Teaching
03-04-2012 Invited Speaker: TechOlympics 2012 Invited to speak to approximately 75 high school students interested in technology from across the greater Cincinnati area. The talk focused around preparation for college and IT programs available at UC. Level:Regional Type:Service, University
01-08-2012 Invited Speaker: INTERAlliance Leadership Council Retreat Invited to speak to 30 top-performing student leaders from high schools across the greater Cincinnati area. The talk was entitled "The Professor Perspective" and covered strategies for success in college and professional development Level:Local Type:Service, Community
2011 Dissertation Research Grant Research grant of $1500 to support collection of data in China and India for dissertation research. Level:College Type:Scholarship/Research
2010 Doctoral Consortium Participant Consortium for PhD students to present dissertation work, receive feedback from top scholars, and network with peers. The consortium is by invitation only, with only 20 students selected to participate from across the United States. Level:International Type:Scholarship/Research
2010 Research Grant Competitive grant based on merit of research proposal. Grant award was $3000 to recruit and award participants for a lab experiment. Level:Regional Type:Scholarship/Research
2008 Nominated for Best Graduate Teaching Award Level:College Type:Teaching
2008 Student Research Grant Competitive grant based on merit of research. Grant award was $500 to fund a participant recruitment and administrative costs for a lab experiment. Level:Department Type:Scholarship/Research
2007 Nominated for Best Graduate Teaching Award Level:College Type:Teaching
2006 Doctoral Academy Fellowship Competitive fellowship to support graduate study. Awarded additional $18,000 annually above and beyond support from departmental assistantship. Level:University Type:Scholarship/Research
2006 Invited Speaker Invited to give a talk to Cincinnati-based employees at the Internal Revenue Service on the topic of e-comsumer privacy and security Level:Regional Type:Service, Professional
2004 PMI Scholar for Best Project Plan (Project Manager) As project manager of a team of four master"s students, I lead our team in preparing a detailed project plan for development of a plagiarism detection software. The plan was presented to members of the Project Management Institute in Cincinnati OH, along with 9 other project teams from across the region. Level:Regional Type:Scholarship/Research
2004 Research Grant Competitive grant based on merit of research. Grant award was $1000 to fund research and support travel to conference to present the work. Level:University Type:Scholarship/Research
2003 Presidential Scholarship Competitive, merit-based scholarship based on scholarly work. Level:International Type:Scholarship/Research
Organizing Committee for 14th Annual Women in IT Conference (The Women in IT conference (WIT) is a one-day annual conference to answer questions and de-mystify technical careers and to encourage high school womento investigate and ultimately pursue majors and careers in information technology. I served on the organizing board and was responsible for managing the website, recruitment,event marketing, and conference logistics. I worked with industry leaders from Atos, CITI, Fifth-Third, GE, Great American Insurance, Proctor & Gamble, Sogeti, and faculty from Miami University and Xavier University. ) Committee Member and Webmaster Type:Community Service Level:Public 03-01-2018 -11-17-2018
Organizing Committee for 13th Annual Women in IT Conference (The Women in IT conference (WIT) is a one-day annual conference to answer questions and de-mystify technical careers and to encourage high school womento investigate and ultimately pursue majors and careers in information technology. I served on the organizing board and was responsible for managing the website, recruitment,event marketing, and conference logistics. I worked with industry leaders from Atos, CITI, Fifth-Third, GE, Great American Insurance, Proctor & Gamble, Sogeti, and faculty from Miami University and Xavier University. ) Committee Member and Webmaster Type:Community Service Level:Public 03-01-2017 -11-17-2017
Organizing Committee for 12th Annual Women in IT Conference (The Women in IT conference (WIT) is a one-day annual conference to answer questions and de-mystify technical careers and to encourage high school womento investigate and ultimately pursue majors and careers in information technology. I served on the organizing board and was responsible for managing the website, recruitment,event marketing, and conference logistics. I worked with industry leaders from Atos, CITI, Fifth-Third, GE, Great American Insurance, Proctor & Gamble, Sogeti, and faculty from Miami University and Xavier University. ) Committee Member and Webmaster Type:Community Service Level:Public 03-01-2016 -11-18-2016
Organizing Committee for 11th Annual Women in IT Conference (The Women in IT conference (WIT) is a one-day annual conference to answer questions and de-mystify technical careers and to encourage high school womento investigate and ultimately pursue majors and careers in information technology. I served on the organizing board and was responsible for managing the website, recruitment,event marketing, and conference logistics. I worked with industry leaders from Atos, CITI, Fifth-Third, GE, Great American Insurance, Proctor & Gamble, Sogeti, and faculty from Miami University and Xavier University. ) Committee Member and Webmaster Type:Community Service Level:Public 03-01-2015 -11-13-2015
Organizing Committee for 10th Annual Women in IT Conference (The Women in IT conference (WIT) is a one-day annual conference to answer questions and de-mystify technical careers and to encourage high school womento investigate and ultimately pursue majors and careers in information technology. I served on the organizing board and was responsible for managing the website, recruitment,event marketing, and conference logistics. I worked with industry leaders from Atos, CITI, Fifth-Third, GE, Great American Insurance, Proctor & Gamble, Sogeti, and faculty from Miami University and Xavier University. ) Committee Member and Webmaster Type:Community Service Level:Public 03-01-2014 -11-18-2014
Organizing Committee for 9th Annual Women in IT Conference (The Women in IT conference (WIT) is a one-day annual conference to answer questions and de-mystify technical careers and to encourage high school womento investigate and ultimately pursue majors and careers in information technology. I served on the organizing board and was responsible for managing the website, recruitment,event marketing, and conference logistics. I worked with industry leaders from Atos, CITI, Fifth-Third, GE, Great American Insurance, Proctor & Gamble, Sogeti, and faculty from Miami University and Xavier University. ) Committee Member Type:Community Service Level:Public 03-01-2013 -11-15-2013
Organizing Committee for 8th Annual Women in IT Conference (The Women in IT conference (WIT) is a one-day annual conference to answer questions and de-mystify technical careers and to encourage high school womento investigate and ultimately pursue majors and careers in information technology. I served on the organizing board and was responsible for managing the website, recruitment,event marketing, and conference logistics. I worked with industry leaders from Atos, CITI, Fifth-Third, GE, Great American Insurance, Proctor & Gamble, Sogeti, and faculty from Miami University and Xavier University. ) Committee Member Type:Community Service Level:Public 03-01-2012 -11-16-2012
Organizing Committee for 7th Annual Women in IT Conference (The Women in IT conference (WIT) is a one-day annual conference to answer questions and de-mystify technical careers and to encourage high school womento investigate and ultimately pursue majors and careers in information technology. I served on the organizing board and was responsible for managing the website, recruitment,event marketing, and conference logistics. I worked with industry leaders from Atos, CITI, GE, Great American Insurance, and Proctor & Gamble, and faculty from Miami University and Xavier University. ) Committee Member Type:Community Service Level:Public 08-30-2011 -11-17-2011
UC IT & Computing Summit Attendee, Meeting Type:University Level:University 04-15-2013 -04-15-2013
Graduation (Attended graduation ) Attendee, Graduation Type:University Level:University -2012
UC IT & Computing Summit (Meeting of industry professionals, faculty from various IT-related disciplines across campus, and administration to discuss state and future of computing at UC. 5-hour meeting involved brainstorming, presentations, etc. to kick start conversations about UC IT. Faculty met again in January 2013 for a debrief. ) Attendee, Meeting Type:University Level:University -12-03-2012
Doctoral Dissertation, Harshad Puranik (Provided feedback on dissertation and associated research papers ) Committee Member Type:Departmental Service Level:Department 01-2018
Information Systems Research Forum (Coordinate schedule and articles for IS research forum, lead discussions ) Committee Chair Type:Departmental Service Level:Department 2016
Rui Sundrup, Doctoral Student (Doctoral student supervision, feedback on research, teaching research methods, mentoring, etc. ) Faculty Advisor Type:Departmental Service Level:Department 08-2014
Faculty Research Presentation to Departmental Advisory Board (Presented research to OBAIS Advisory Board ) Speaker Type:Departmental Service Level:Department -04-04-2018
AACSB IS Journal Quality List (Helped coordinate ranking/sorting of IS Journal Quality List for AACSB ) Committee Member Type:Departmental Service Level:Department -01-2018
Ben Scott, Doctoral Student (Doctoral student supervision, feedback on research, teaching research methods, mentoring, etc. ) Faculty Advisor Type:Departmental Service Level:Department 09-2017 -12-2017
OBAIS Research Seminar Series (Invite speakers to present, publicize their talks, coordinate their visits (book hotel, plan transportation, meals, schedules, etc.) ) Committee Chair Type:Departmental Service Level:Department 08-2016 -12-2017
Lindner Research Excellence IS Speakers (Invited three IS distinguished speakers: Jason Thatcher, Suprateek Sarker, Viswanath Venkatesh. ) Committee Chair Type:Departmental Service Level:Department 10-2016 -08-2017
Departmental Doctoral Program Revision (Review and revise doctoral program. ) Committee Member Type:Departmental Service Level:Department 06-2017 -07-2017
Presentation on Information Systems Major/Minor (Presented the IS major/minor to the Business Pathways Course ) Speaker Type:Departmental Service Level:Department 2013 -2016
OBAIS/MGMT Executive Staff Assistant Interviews (Review resumes and conduct interviews for 6 applicants. Give input on hiring decision. ) Committee Member Type:Departmental Service Level:Department 08-2016 -08-2016
Doctoral Dissertation, Lauren Laker (Provided feedback on dissertation and associated research papers ) Committee Member Type:Departmental Service Level:Department 08-2014 -12-2015
IS Faculty Recruitment (Write & post job ad, screen applicants, interview applicants, host campus visits, etc. ) Committee Member Type:Departmental Service Level:Department 12-01-2012 -12-2015
MSIS Program Revision (Revised MSIS program ) Committee Member Type:Departmental Service Level:Department 05-2015 -08-2015
Reappointment, Promotion, Tenure Committee (Departmental) Committee Member Type:Departmental Service Level:Department 11-11-2013 -12-31-2014
Doctoral Dissertation, Trevor Presgrave Committee Member Type:Departmental Service Level:Department 08-2012 -2014
IS UG Program Promotion (Working with Roger Chiang and Marianne Lewis to promote the IS UG major and minor in the Business Pathways and Business Fast Track classes that all UG business students take. We"re working to develop a presentation that all IS faculty can give to Pathways and Fast Track courses and an "advising sheet" for various majors in selecting IS minor courses. ) Committee Member Type:Departmental Service Level:Department 2012 -2014
IS Curriculum Development (new course: Digital Life) Type:Departmental Service Level:Department 08-2013 -12-2013
LCOB Mentoring Initative (Selected by department head to mentor junior faculty member, Liwei Chen, meet to discuss Dr. Chen's career development and progress, give feedback ) Mentor to junior faculty member Type:University/College Service Level:University 2016
Faculty Research Thought Leadership (Research Presentation to College Advisory Board ) Presenter Type:University/College Service Level:University -03-2018
Committee to revise the College of Business Reappointment, Tenure, And Promotion Guidelines (Revised the College of Business RPT document ) Committee Member Type:University/College Service Level:University 05-2017 -03-2018
OBAIS Department Head Search Committee (Search for OBAIS Department Head ) Committee Member Type:University/College Service Level:University 08-15-2017 -12-2017
Doctoral seminar at Carl H. Lindner College of Business, University of Cincinnati (Invited to present to the doctoral seminar on research and teaching at the Carl H. Lindner College of Business. Topic of talk was managing a dissertation and research projects. ) Invited speaker Type:University/College Service Level:University 09-22-2017 -09-22-2017
Grievance Committee (Adjudicate student grievance cases ) Committee Member Type:University/College Service Level:University 08-2013 -08-2017
Lindner Awards Selection Committee: Grillot Award (Reviewed nomination packets for Grillot Award for Service to Undergraduate Students ) Committee Member Type:University/College Service Level:University 02-2017 -03-2017
Behavioral Research Lab Proposal (Developed proposal for Behavioral Research Lab in new College of Business building, gave feedback on modifications to Assoc. Dean Zirgur and architect team ) Developed Proposal Type:University/College Service Level:University 2016 -2016
Doctoral seminar at Carl H. Lindner College of Business, University of Cincinnati (Invited to present to the doctoral seminar on research and teaching at the Carl H. Lindner College of Business. Topic of talk was managing a dissertation and research projects. ) Invited speaker Type:University/College Service Level:University 09-23-2016 -09-23-2016
Lindner Women in Business (advising the student organization Lindner Women in Business ) Faculty Advisor Type:University/College Service Level:University 04-17-2013 -2015
MBA Capstone (Read and provided feedback/approval on three MBA Capstone projects ) Reviewer Type:University/College Service Level:University -09-2015
AACSB Accreditation Junior Faculty Meeting (Provided input and feedback to the AACSB committee ) Attendee, Meeting Type:University/College Service Level:University 09-28-2015 -09-28-2015
Doctoral seminar at Carl H. Lindner College of Business, University of Cincinnati (Invited to present to the doctoral seminar on research and teaching at the Carl H. Lindner College of Business. Topic of talk was managing a dissertation and research projects. ) Invited speaker Type:University/College Service Level:University 09-18-2015 -09-18-2015
Doctoral seminar at Carl H. Lindner College of Business, University of Cincinnati (Invited to present to the doctoral seminar on research and teaching at the Carl H. Lindner College of Business. Topic of talk was managing a dissertation and research projects. ) Invited speaker Type:University/College Service Level:University 09-20-2013 -09-20-2013
CIO Roundtable (Partnered with Marianne Lewis and student leaders in LHP to organize a CIO Roundtable for LCOB students. Jim Scott (Knowledge Works), Lori Beer (Wellpoint), Joe Robinson (5/3), and David Burns (GE) presented to approximately 150 LCOB students on the attractiveness and availability of IT jobs. ) Organizer Type:University/College Service Level:University -10-24-2012
Doctoral seminar at Carl H. Lindner College of Business, University of Cincinnati (Invited to present to the doctoral seminar on research and teaching at the Carl H. Lindner College of Business. Topic of talk was managing a dissertation and research projects. ) Invited speaker Type:University/College Service Level:University -09-21-2012
Doctoral seminar at Carl H. Lindner College of Business, University of Cincinnati (Invited to present to the doctoral seminar on research and teaching at the Carl H. Lindner College of Business. Topic of talk was managing a dissertation and research projects. ) Invited speaker Type:University/College Service Level:University -10-21-2011
Information Systems Graduate Student Association, University of Arkansas (Student-led organization involved in helping to facilitate departmental discussion forums and organizing multi-day developmental workshops on topics such as hierarchical linear modeling and advanced structural equation modeling. ) President (2009-2010), Vice President (2007-2008), Secretary (2006-2007) Type:University/College Service Level:University 2006 -2010
PhD Directors Committee, Sam M. Walton College of Business, University of Arkansas (The PhD Directors Committee was comprised of PhD Directors from all departments in the College of Business and met multiple times throughout the school year to discuss issues related to the PhD programs in the college (e.g., placement, funding lines, policy changes). As the graduate student representative, I served as the liaison between the graduate students and the PhD directors. I brought questions/concerns to the committee from graduate students and communicated with the students regarding the outcomes of the committee meetings. ) Graduate student representative Type:University/College Service Level:University -2009
Doctoral seminar at Sam M. Walton College of Business, University of Arkansas (Selected by department chair to present to the Sam M. Walton College of Business doctoral student teaching seminar on the topic of balancing teaching, research and doctoral student responsibilities ) Invited speaker Type:University/College Service Level:University -2008
Journal of the MIS (Review articles ) Reviewer, Journal Article Type:Prof. Org. Level:Service to Professional Associations 2018
Journal of the Association for Information Systems (Edit articles ) Editorial Review Board Member Type:Prof. Org. Level:Service to Professional Associations 09-2017
The DATABASE for Advances in Information Systems (Edit articles ) Editor, Associate Editor Type:Prof. Org. Level:Service to Professional Associations 09-2017
Association for Information Systems" Special Interest Group on Social Inclusion (serve on executive team, capture and host meetings, plan events, provide leadership to SIG ) President/Elect/Past Type:Prof. Org. Level:Service to Professional Associations 2017
Task Force on Social Inclusion in the AIS ( Identify barriers to IS scholars' full participation in the AIS community Develop mechanisms for alerting the AIS to issues that limit people's participation Assist the AIS in developing services and/or policies to promote social inclusion ) Committee Chair Type:Prof. Org. Level:Service to Professional Associations 01-2017
Association for Information Systems" Special Interest Group on Social Inclusion (serve on executive team, capture and host meetings, plan events, provide leadership to SIG ) Secretary Type:Prof. Org. Level:Service to Professional Associations 2016
The DATABASE for Advances in Information Systems (Review articles ) Reviewer, Journal Article Type:Prof. Org. Level:Service to Professional Associations 2016
Information Systems Research (Review articles ) Reviewer, Journal Article Type:Prof. Org. Level:Service to Professional Associations 2014
Americas Conference on Information Systems (AMCIS) Reviewer, Conference Paper Type:Prof. Org. Level:Service to Professional Associations 2012
MIS Quarterly (Review articles ) Reviewer, Journal Article Type:Prof. Org. Level:Service to Professional Associations 2012
Information Systems Journal Reviewer, Journal Article Type:Prof. Org. Level:Service to Professional Associations 2011
Journal of the Association for Information Systems Reviewer, Journal Article Type:Prof. Org. Level:Service to Professional Associations 2011
European Journal of Information Systems Reviewer, Journal Article Type:Prof. Org. Level:Service to Professional Associations 2008
International Conference on Information Systems (Recruited reviewers and wrote AE reports accepting/rejecting papers to ICIS ) Editor, Associate Editor Type:Prof. Org. Level:Service to Professional Associations 2014 -2018
Professional Development Workshop on Conducting Social Inclusion in IS Research (Presented and facilitated professional development workshop at AMCIS 18 ) Conference-Related Type:Prof. Org. Level:Service to Professional Associations 07-18-2018 -08-18-2018
Social Inclusion track; Americas Conference on Information Systems (Invite reviewers and write AE reports accepting/rejecting papers to the minitrack ) Track Organizer Type:Prof. Org. Level:Service to Professional Associations 01-2018 -04-2018
Professional Development Workshop on Social Inclusion in Practice (Presented and facilitated professional development workshop at AMCIS 17 ) Conference-Related Type:Prof. Org. Level:Service to Professional Associations 07-12-2017 -08-12-2017
Association for Information Systems Special Interest Group on Systems Analysis and Design (Helped organize and host 2017 SIGSAND conference. ) Committee Member Type:Prof. Org. Level:Service to Professional Associations 05-2017 -05-2017
Social Inclusion Minitrack; Americas Conference on Information Systems (Invite reviewers and write AE reports accepting/rejecting papers to the minitrack ) Track Organizer Type:Prof. Org. Level:Service to Professional Associations 01-2017 -04-2017
AIS SIG: Social Inclusion Research Workshop (Organized and hosted research workshop for approximately 35 scholars at annual conference. ) Program Organizer Type:Prof. Org. Level:Service to Professional Associations 05-2016 -12-2016
Social Inclusion Minitrack; Americas Conference on Information Systems (Invite reviewers and write AE reports accepting/rejecting papers to the minitrack ) Track Organizer Type:Prof. Org. Level:Service to Professional Associations 01-2016 -04-2016
AIS SIG: Social Inclusion Research Workshop (Organized and hosted research workshop for approximately 35 scholars at annual conference. I was also invited by the chair of the committee to present my research during the workshop. ) Program Organizer Type:Prof. Org. Level:Service to Professional Associations 05-2015 -12-2015
International Conference on Information Systems Reviewer, Conference Paper Type:Prof. Org. Level:Service to Professional Associations 2007 -2014
Pacific-Asia Conference on Information Systems (Reviewed 2 articles ) Reviewer, Conference Paper Type:Prof. Org. Level:Service to Professional Associations -2013
Hawaii International Conference on System Sciences Reviewer, Conference Paper Type:Prof. Org. Level:Service to Professional Associations 2011 -2013
SIGMIS 2013: Computers & People Research Conference Session Chair Type:Prof. Org. Level:Service to Professional Associations 06-01-2013 -06-01-2013
European Conference on Information Systems Reviewer, Conference Paper Type:Prof. Org. Level:Service to Professional Associations -2012
Information & Management Reviewer, Journal Article Type:Prof. Org. Level:Service to Professional Associations -2012
Information Systems Frontiers Reviewer, Journal Article Type:Prof. Org. Level:Service to Professional Associations -2012
Journal of Operations Management (Served as managing/action editor for the Journal of Operations Management, special issue on IT, Supply Chain, and Services. Assisted senior editor, Viswanath Venkatesh on managing the review process (manuscirpt submission, reviews, etc.), coordinating with authors and reviewers, communicating editorial decisions ) Managing/Action Editor Type:Prof. Org. Level:Service to Professional Associations -2011
Information Technology & People Reviewer, Journal Article Type:Prof. Org. Level:Service to Professional Associations -2010
International Journal of Human-Computer Studies Reviewer, Journal Article Type:Prof. Org. Level:Service to Professional Associations -2010
Association for Information Systems: IS Research Rankings website (http://www.vvenkatesh.com/ISranking) (Helped manage project, verify data and design user interface for the IS Research Rankings website: http://www.vvenkatesh.com/ISranking ) Project manager Type:Prof. Org. Level:Service to Professional Associations 2009 -2010
Journal of Computer-Mediated Communication Reviewer, Journal Article Type:Prof. Org. Level:Service to Professional Associations -2009
Pacific-Asia Conference on Information Systems Reviewer, Conference Paper Type:Prof. Org. Level:Service to Professional Associations -2009
Academy of Management Annual Meeting Reviewer, Conference Paper Type:Prof. Org. Level:Service to Professional Associations -2008
Association for Computing Machinery: SIGMIS Reviewer, Conference Paper Type:Prof. Org. Level:Service to Professional Associations -2008
2007 Simulation and Gaming in Education Conference (Primary coordinator assisting Dr. Fred Davis in developing and managing educational conference hosted by University of Arkansas ) Workshop Organizer Type:Prof. Org. Level:Service to Professional Associations -2007
The Association for Information Systems (AIS) serves society through the advancement of knowledge and the promotion of excellence in the practice and study of information systems. AIS is the premier professional association for individuals and organizations who lead the research, teaching, practice, and study of information systems worldwide. Association for Information Systems, International
The Decision Sciences Institute (DSI) is a professional organization of academicians and practitioners interested in the application of quantitative and behavioral methods to the problems of society. Through national, international and regional conferences, competitions, and publications, the Institute provides an international forum for presenting and sharing research in the study of decision processes across disciplines. The Institute also plays a vital role in the academic community by offering professional development activities and job placement services. Decision Sciences Institute, International
-2015: INFORMS, International
SYSTEMS ANALYSIS & DESIGN
SYSTEMS ANALYSIS AND DESIGN
IT MANAGEMENT
SYSTEMS ANALYSIS AND DESIGN
SYSTEMSANALYSIS&DESIGN
SYSTEMSANALYSISANDDESIGN
PROCESS MODELING
PROCESS MODELING
PROCESS MODELING
Systems Analysis and Design
Systems Analysis and Design
Systems Analysis and Design
Systems Analysis and Design
PROCESS MODELING
Digital Technologies for Business
Digital Technologies for Business
Digital Technologies for Business
Digital Technologies for Business
Digital Technologies for Business
Digital Technologies for Business
Digital Technologies for Business
Process Modeling
Digital Technologies for Business
Digital Technologies for Business
Digital Technologies for Business
Digital Technologies for Business
Digital Technologies for Business
Digital Technologies for Business
Digital Technologies for Business
Digital Technologies for Business
Digital Technologies for Business
Digital Technologies for Business
Digital Technologies for Business
Digital Technologies for Business
Digital Technologies for Business
Digital Technologies for Business
Digital Technologies for Business
Digital Technologies for Business
Computer Problem Solving for Business
Computer Problem Solving for Business
Computer Problem Solving for Business
Computer Problem Solving for Business
Computer Problem Solving for Business
Computer Problem Solving for Business
Computer Problem Solving for Business
Computer Problem Solving for Business
Computer Problem Solving for Business
Computer Problem Solving for Business
Computer Problem Solving for Business
Computer Problem Solving for Business
Computer Problem Solving for Business
Computer Problem Solving for Business
Computer Problem Solving for Business
Computer Problem Solving for Business
Computer Problem Solving for Business
Computer Problem Solving for Business
Computer Problem Solving for Business
Computer Problem Solving for Business
Computer Problem Solving for Business
Faculty Development Activities
08-11-2017 -08-11-2017 Meta-Analysis Learn to perform meta anslysis, Association for Information Systems Boston, MA, USA Type:Workshop
03-02-2017 -03-02-2017 Promoting your Academic Identity University of Cincinnati Cincinnati, OH, United States Type:Workshop
12-2016 -12-2016 Thirty-fifth International Conference on Information Systems Association for Information Systems Dublin, Ireland Type:Conference Attendance
11-2016 -11-2016 Mentoring and Networking Workshop UC LEAF; University of Cincinnati Cincinnati, OH, USA Type:Workshop
10-2016 -10-2016 Women-to-Women Mentoring Workshop University of Cincinnati Cincinnati, OH, United States Type:Workshop
05-04-2016 -05-06-2016 UC LEAF Academic Writing Workshop UC LEAF; University of Cincinnati Cincinnati, OH, USA Type:Workshop
12-2015 -12-2015 Thirty-fourth International Conference on Information Systems Association for Information Systems Dallas, TX, USA Type:Conference Attendance
-12-2015 Bright ICT Workshop Association for Information Systems Dallas, TX, USA Type:Workshop
06-01-2015 -06-05-2015 LINKS Workshop on Social Network Analysis LINKS; University of Kentucky Lexington, KY, USA Type:Workshop
08-2014 -08-2014 Americas Conference on Information Systems Association for Information Systems Savannah, GA, USA Type:Conference Attendance
12-2013 -12-2013 Thirty-second International Conference on Information Systems Association for Information Systems Milan, Italy Type:Conference Attendance
11-2013 -11-2013 Diverse by Design: 2013 Leadership Symposium Cincinnati Chamber of Commerce Cincinnati, Ohio, USA Type:Conference Attendance
06-2013 -06-2013 SIGMIS Computers & People Research Conference Association for Computing Machinery Cincinnati, Ohio, USA Type:Conference Attendance
-01-24-2013 Data Visualization Day Presentations on data visualization from Stephen Few, Andy Walter, Jeff Shafer. Hands-on sessions with of data visualization tools: Tableau, Spotfire, and JMP., University of Cincinnati, Carl H. Lindner College of Business Cincinnati, OH, USA Type:Workshop
-2012 Thirty-third International Conference on Information Systems Association for Information Systems Orlando, Florida, USA Type:Conference Attendance
-2012 University of Cincinnati Business Intelligence Symposium Jun 13 and Oct 24, 2012, University of Cincinnati, Carl H. Lindner College of Business Cincinnati, OH, USA Type:Conference Attendance
-10-11-2012 Research and Publication on the Tenure Track Workshop This workshop focuses on strategies for research productivity and is given by Lisa Meloncon, PhD, Dept. English., Center for the Enhancement of Teaching & Learning Cincinnati, OH, USA Type:Workshop
05-17-2012 -05-19-2012 2012 CARMA Short Course: Multilevel Analysis The CARMA Multilevel Analysis short course provides both (1) the theoretical foundation, and (2) the resources and skills necessary to conduct a wide range of multilevel analyses. The course covers within-group agreement, nested 2-level multilevel modeling and growth modeling. All practical exercises are conducted in R. , Center for the Advancement of Research Methods and Analysis (CARMA) Detroit, Michigan, USA Type:Workshop
05-14-2012 -05-16-2012 2012 CARMA Short Course: Multilevel Theory and Measurement This workshop covers multilevel theory building and testing. Issues to be discussed include: multilevel theory building, composition and compilation models, aggregation, aggregation bias, the role of within-group agreement in multilevel modeling, cross-level inference, cross-level interactions, and hierarchical linear modeling. , Center for the Advancement of Research Methods and Analysis (CARMA) Detroit, Michigan, USA Type:Workshop
-2011 Big XII+ Management Information Systems Symposium Kansas State University Manhattan, KS, USA Type:Conference Attendance
-2011 University of Cincinnati Business Intelligence Symposium University of Cincinnati, Carl H. Lindner College of Business Cincinnati, OH, USA Type:Conference Attendance
-2010 Big XII+ Management Information Systems Symposium University of Arkansas Fayetteville, AR, USA Type:Conference Attendance
-2010 Forty-first Decision Sciences Institute Annual Meeting Decision Sciences Institute San Diego, CA, USA Type:Conference Attendance
-2010 Thirty-first International Conference on Information Systems selected to attend doctoral consortium, Association for Information Systems St. Louis, MO, USA Type:Conference Attendance
-2010 PLS Workshop Workshop on learning to use PLS software for statistical analysis , Information Systems Graduate Student Association, University of Arkansas Fayetteville, AR, USA Type:Workshop
-2010 WarpPLS Workshop An online workshop conducted by Dr. Geoffrey Hubona (Virginia Commonwealth University) on using the WarpPLS software for statistical analysis, Association for Information Systems Type:Workshop
-2009 Fortieth Decision Sciences Institute Annual Meeting selected to attend doctoral consoritum, Decision Sciences Institute New Orleans, LA, USA Type:Conference Attendance
-2009 Thirtieth International Conference on Information Systems Association for Information Systems Phoenix, AZ, USA Type:Conference Attendance
-2009 Responsible Conduct of Research Workshop Three-day workshop on research ethics, University of Arkansas Graduate School Fayetteville, AR, USA Type:Workshop
-2008 Twenty-Ninth International Conference on Information Systems Association for Information Systems Paris, France Type:Conference Attendance
-2008 Advanced Topics in Structural Equation Modeling Two-day work shop conducted by Dr. Robert Vandenberg (University of Georgia) on advanced topics in structural equation modeling, Information Systems Graduate Student Association, University of Arkansas Fayetteville, AR, USA Type:Workshop
-2008 Hierarchical Liner Modeling Workshop Two-day workshop conducted by Dr. Paul Bliese (Walter Reed Institute of Research) on principals of hierarchical liner modeling and use of R software in performing HLM analysis, Information Systems Graduate Student Association, University of Arkansas Fayetteville, AR, USA Type:Workshop
-2008 Women in Academia Workshop A university-wide workshop conducted by Drs. Sandra Slaughter (Georgia Institute of Technology), Ann O"Leary-Kelly (University of Arkansas) and Carolyn Callahan (University of Memphis) on challenges and opportunities for women in academia, Information Systems Graduate Student Association, University of Arkansas Fayetteville, AR, USA Type:Workshop
-2007 SimU 2007: Higher Education Responses to the Computer Gaming Generation University of Arkansas Fayetteville, AR, USA Type:Conference Attendance
-2007 Twenty-Eighth International Conference on Information Systems Association for Information Systems Montreal, Quebec, Canada Type:Conference Attendance
-2006 Big XII+ Management Information Systems Symposium University of Kansas Lawrence, KS, USA Type:Conference Attendance
-2004 Third International Business Information Management Conference International Business Information Management Association Cozumel, Mexico Type:Conference Attendance