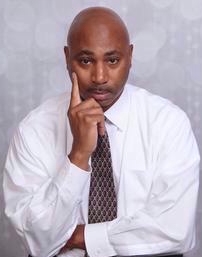 Earl Wright II
Professor
Earl Wright II is a Professor in the Department of Sociology. He is the author of multiple peer reviewed publications and books including W. E. B. Du Bois and the Atlanta Sociological Laboratory: The First American School of Sociology (Routledge / Ashgate), What to Expect and How to Respond: Distress and Success in Academia (Rowman and Littlefield), The Ashgate Research Companion to Black Sociology (Ashgate), and Re-Positioning Race: Prophetic Research in a Post-Racial Obama Age (SUNY Press).

Earl Wright II CV
Ph.D., University of Nebraska Lincoln, Nebraska, 2000 (Sociology)
M.A., University of Memphis Memphis, Tennessee, 1997 (Sociology)
B.A., University of Memphis Memphis, Tennessee, 1994 (Major: History Minor: Black Studies)
Positions and Work Experience
08-2010 -06-2013 Associate Professor, University of Cincinnati, Cincinnati, Ohio
08-2006 -08-2010 Chairperson & Associate Professor, Served as Chairperson of the Department of Sociology from 2006 til 2010., Texas Southern University, Houston, Texas
01-2005 -07-2006 Associate Professor, Fisk University, Nashville, Tennessee
08-2000 -12-2004 Assistant Professor, University of Central Florida, Orlando, Florida
07-2013 - Professor, University of Cincinnati, Cincinnati, Ohio
Research and Practice Interests
Earl Wright II was born and raised in Memphis, Tennessee.  A product of the Memphis City School System, he graduated with the diploma from Trezevant High School in 1989.  Later that year he entered college on a football scholarship at Kentucky State University (K-State).  After a successful two year stint as the team's starting wide receiver, he was 'compelled' to leave Frankfort because of his inability to afford tuition and because of his low grade point average.  It is provident that he was 'compelled' to leave K-State since it is likely that he would have not graduated had he stayed.  Upon his return to Memphis he began to take college seriously and eventually earned the Bachelors Degree in History and Masters Degree in Sociology from the University of Memphis.  In 2000 Earl took the Doctorate Degree in Sociology at the University of Nebraska, where he founded a chapter of the Black Graduate Student Association, and later that year accepted employment at the University of Central Florida in Orlando, Florida.

Over the next four years Dr. Wright intensely engaged in research on the Atlanta Sociological Laboratory, the moniker bestowed on scholars engaged in sociological inquiry at Atlanta University between 1895-1917.  His groundbreaking research on the W. E. B. Du Bois led school challenged many of the accepted dogmas in American sociological history and has led to numerous revisions of the history of the discipline.  After a successful tenure at the University of Central Florida he accepted employment at Fisk University in Nashville, Tennessee in 2005.  In 2006 Dr. Wright accepted the position of Chairperson at Texas Southern University in Houston, Texas.  After a successful 4 year tenure at Texas Southern University, Dr. Wright joined the Department of Africana Studies at the University of Cincinnati in the Fall of 2010 and transitioned to the Department of Sociology in the Fall of 2017. 

 
Peer Reviewed Publications
Peer Reviewed Publications (Since 2010)

Daniels, Kalasia S. and Earl Wright II. 2018. "An Earnest Desire for the Truth Despite Its Possible Unpleasantness: A Comparative Analysis of the Atlanta University Publications and American Journal of Sociology, 1895-1917." Sociology of Race and Ethnicity 4(1):35-48

Earl Wright II. 2014. "W. E. B. Du Bois, Howard Odum and the Sociological Ghetto." Sociological Spectrum 34(5): 453-468.

Earl Wright II.  2012.  "Why, Where and How to Infuse the Atlanta Sociological Laboratory into the Sociology Curriculum."  Teaching Sociology 40: 257-270.
 
Gordon, Jr, Clarence L., Andonnia Maiben and Earl Wright II.  2010.  "The Damnation of Hip Hop: A Critique of Hip Hop Through the Lens of W. E. B. Du Bois"  International Journal of Africana Studies 16(1): 62-76.
 
Wright II, Earl.  2010.  "The Tradition of Sociology at Fisk University" Journal of African American Studies 14(1): 44-60.
 
 
Book
Books (Since 2010)

Earl Wright II. Jim Crow Sociology: The Black and Southern Roots of American Sociology (FORTHCOMING - University of Cincinnati Press)

Earl Wright II and Thomas C. Calhoun. 2016. What to Expect and How to Respond: Distress and Success in Academia (Rowman and Littlefield)

Earl Wright II. 2016. W. E. B. Du Bois and the Atlanta Sociological Laboratory: The First American School of Sociology (Ashgate)

Earl Wright II and Edward V. Wallace (eds.). 2015. The Ashgate Research Companion to Black Sociology: Contemporary Issues and Future Directions. (Ashgate)

Sandra L. Barnes, Zandria Robinson and Earl Wright II (eds).  2014. Re-Positioning Race: Prophetic Research in a Post-Racial Obama Age (SUNY Press)