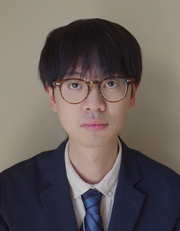 Xiaomo Xiong
Asst Professor
Assistant Professor
Kowalewski Hall
275
Pharmacy Practice and Admin Sciences - 0004
Xiaomo Xiong, Ph.D., is an assistant Professor the Division of Pharmacy Practice and Administrative Sciences at the University of Cincinnati College of Pharmacy. His primary research interests include health outcomes research using real-world data and pharmacoeconomic modeling. He is highly experienced in working on different types of real-world data, including claims data, survey data, and electronic health records data. In addition, he has vast pharmacoeconomic modeling experience using Microsoft Excel, R, and TreeAge in studying a wide range of diseases, including cancer, rheumatoid arthritis, and Alzheimer's disease.
Research and Practice Interests
Pharmacoeconomics, econoimc modeling, comparative effectiveness, health outcomes, real-world evidence, real-world study, machine learning.
Peer Reviewed Publications
Yuan, Jing; Lu, Z Kevin; Xiong, Xiaomo; Li, Minghui; Liu, Yang; Wang, Long-De; Liu, Renyu; Zhao, Jing (2023. ) Age and geographic disparities in acute ischaemic stroke prehospital delays in China: a cross-sectional study using national stroke registry data. Lancet Reg Health West Pac, , 33 ,100693 More Information
Lu, Kevin; Xiong, Xiaomo; Li, Minghui; Yuan, Jing; Luo, Ye; Friedman, Daniela B (2022. ) Trends in prevalence, health disparities, and early detection of dementia: A 10-year nationally representative serial cross-sectional and cohort study. Front Public Health, , 10 ,1021010 More Information
Xiong, Xiaomo; Jiang, Xiangxiang; Lv, Gang; Yuan, Jing; Li, Minghui; Lu, Z Kevin (2022. ) Evidence of Chinese Herbal Medicine Use From an Economic Perspective: A Systematic Review of Pharmacoeconomics Studies Over Two Decades. Front Pharmacol, , 13 ,765226 More Information
Lu, Kevin; Xiong, Xiaomo; Horras, Ashley; Jiang, Bin; Li, Minghui (2022. ) Impact of financial barriers on health status, healthcare utilisation and economic burden among individuals with cognitive impairment: a national cross-sectional survey.BMJ open, , 12 (5 ) ,e056466 More Information
Yuan, Jing; Li, Minghui; Liu, Yang; Xiong, Xiaomo; Zhu, Zhengbao; Liu, Fangyu; Wang, Yong; Hu, Wei; Lu, Z Kevin; Liu, Renyu; Zhao, Jing (2022. ) Analysis of Time to the Hospital and Ambulance Use Following a Stroke Community Education Intervention in China. JAMA network open, , 5 (5 ) ,e2212674 More Information
Alnijadi, Abdulrahman A; Li, Minghui; Wu, Jun; Xiong, Xiaomo; Lu, Z Kevin (2022. ) Trend and effects of high-deductible health insurance plans in the health care system: financial access problems in management of cognitive impairment. J Manag Care Spec Pharm, , 28 (1 ) ,7-15 More Information
Lu, Z Kevin; Xiong, Xiaomo; Lee, Taiying; Wu, Jun; Yuan, Jing; Jiang, Bin (2021. ) Big Data and Real-World Data based Cost-Effectiveness Studies and Decision-making Models: A Systematic Review and Analysis. Front Pharmacol, , 12 ,700012 More Information
Yuan, Jing; Lu, Z Kevin; Xiong, Xiaomo; Jiang, Bin (2021. ) Lowering drug prices and enhancing pharmaceutical affordability: an analysis of the national volume-based procurement (NVBP) effect in China. BMJ Glob Health, , 6 (9 ) , More Information
Lu, Z Kevin; Xiong, Xiaomo; Wang, Xinyuan; Wu, Jun (2021. ) Gender Disparities in Anti-dementia Medication Use among Older Adults: Health Equity Considerations and Management of Alzheimer's Disease and Related Dementias. Front Pharmacol, , 12 ,706762 More Information
Xiong, Xiaomo; Yuan, Jing; Li, Minghui; Jiang, Bin; Lu, Z Kevin (2021. ) Age and Gender Disparities in Adverse Events Following COVID-19 Vaccination: Real-World Evidence Based on Big Data for Risk Management. Front Med (Lausanne), , 8 ,700014 More Information
Zhang, Weiwei; Lv, Gang; Xiong, Xiaomo; Li, Minghui (2021. ) Effect of Cost-Related Medication Non-adherence Among Older Adults With Medication Therapy Management. Front Med (Lausanne), , 8 ,670034 More Information
Yan, Bohua; Jiang, Zhiwei; Yuan, Jing; Li, Minghui; Zeng, Jieping; Tang, Jianyuan; Lu, Z Kevin; Ding, Hong; Xia, Jielai; Wang, Qiaoling; Wang, Jundong; Xie, Hongyan; Li, Wenyuan; Zhang, Na; Li, Haiyan; Sang, Xiaoya; Wu, Lina; Xiong, Xiaomo; Tang, Shiyun; Li, Yan; Tao, Mengyao; Xie, Chunguang; Yu, Shuguang (2021. ) Effects and safety of herbal medicines among community-dwelling residents during COVID-19 pandemic: A large prospective, randomized controlled trial (RCT). Phytomedicine, , 85 ,153403 More Information
Guan, Xin; Li, Hongchao; Xiong, Xiaomo; Peng, Cike; Wang, Ning; Ma, Xiao; Ma, Aixia (2021. ) Cost-effectiveness analysis of fruquintinib versus regorafenib as the third-line therapy for metastatic colorectal cancer in China. J Med Econ, , 24 (1 ) ,339-344 More Information
Tian, Lei; Xiong, Xiaomo; Guo, Qiang; Chen, Yixi; Wang, Luying; Dong, Peng; Ma, Aixia (2020. ) Cost-Effectiveness of Tofacitinib for Patients with Moderate-to-Severe Rheumatoid Arthritis in China. PharmacoEconomics, , 38 (12 ) ,1345-1358 More Information
Zhou, Ting; Guan, Haijing; Yao, Jiaqi; Xiong, Xiaomo; Ma, Aixia (2018. ) The quality of life in Chinese population with chronic non-communicable diseases according to EQ-5D-3L: a systematic review. Qual Life Res, , 27 (11 ) ,2799-2814 More Information