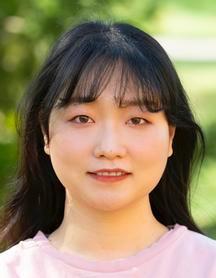 Zhiyun Yu
Graduate Assistant
Bachelor's Degree: Shandong University (Biotechnology)
Grant: #CCHMC 906513 Investigators:Gu, Mingxia; Yu, Zhiyun 01-01-2022 -12-31-2023 American Heart Association - National Chapter AHA (CCHMC Award# 906513) - Billing Agreement for Zhiyun Yu - Title: Elucidate the abnormal phenotypes of coronary arterial endothelial cells in Hypoplastic Left Heart Syndrome Role:Collaborator 26590.00 Hold Level:Non Profit
Peer Reviewed Publications
Yu, Zhiyun; Pek, M. Q. Nicole; Gu, Mingxia (2021. ) Delving into the Molecular World of Single Ventricle Congenital Heart Disease.Current Cardiology Reports, , 24 ,463-471
Delving into the Molecular World of Single Ventricle Congenital Heart Disease
More Information
What is your hometown? 

Why did you choose the Cancer Biology Program at UC?
I chose the program because of the good faculty and resources. 
Why did you choose Cincinnati?
I mainly chose Cincinnati beacuse of the PhD program, also Cincinnati is an energetic city with a multiculture community.
Advise for prospective students?
Be active in communicating and don't hesitate to reach out. 
,