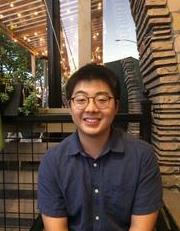 Tianqi Zhu
Graduate Assistant
Tianqi Zhu is a third year PhD student in Classical Archaeology. He is broadly interested in the history and archaeology of the Roman Empire, with particular interests in the epigraphy, urbanization, and civic life of the eastern provinces and the cultural contact and change in the Mediterranean world. He graduated from Vassar College in 2017 with a BA in Greek and Roman Studies and received an MPhil in Classics from the University of Cambridge in 2020. His master thesis explores the development of the local and translocal associations of actors in the city of Rome during the Principate. He has excavated in Italy, America, and China, and worked at various museum collections in these three countries.
Research and Practice Interests
Tianqi Zhu's research interests include social history, culture contact, urbanism, and epigraphy in the Roman Empire, in particular the Eastern Mediterranean. He is keen to combine historical and archaeological analyses in his research.